I don't think we have ever taken as many hit in Europe as we took when we visited Paris last week. The two goal conceded and the last minute draw was not only the bad thing, what worried us more was the injuries to Messi and Mascherano. With Mascherano out we don't have any proper center back option to chose from for tomorrow night, assuming that Abidal don't start. But then this is not the first time we have faced scenarios like this, we usually do well in adversities. There is no arguing that we remain in the best position to proceed further because of the two away goals and also the advantage at home. There are doubts about Lionel Messi's participation. Everyone expects him to start on the bench and would only be called upon if we really need him. That means we could see a similar line-up like the one we saw against Mallorca. And that was a really good performance especially considering the number of absentees. And always remember we usually have a tendency to carry on with our results and performance in League to Europe, that's indeed is a good news.
With Messi out of the equation(almost), the big question will be how we will line-up. The formation is the toughest pick here. PSG will be looking to play the same way like they did at Paris last week. That means without really good pressing we could be in a bit of trouble. The midfield in the first leg was over-run a bit by PSG and we may have to return back to the three man defense as we saw against Milan at Camp Nou. (Check out these great betting odds for PSG v FC Barcelona match at Unibet) Having Alves much upfront helped in opening the right wing and also helped in pressing with an additional man in midfield. Against a team like PSG we may not have any other choice. The biggest choice we have to make will be to decide how we line-up in defense. I prefer a three man defense with Pique, Song and Alba, with Alba staying put like he did against Milan guarding Valdes' goal. Busquets should line-up in front of them offering cover. In front of him we should have the usual duo of Iniesta and Xavi. Pedro and Alves should be ahead of them like the way they lined up against Milan. Since chances of Messi starting is very less, then we should have Cesc Fabregas playing the role of a second striker cum attacking midfielder. In front of him we should have Villa, who is expected to start after being rested at the weekend.
Not having Messi available is a huge disadvantage for us. But then one should remember that the situation is not like our last home game in Europe. This time we remain in the driving seat with two away goal. The equations are simple, the one who win the match will go through. We will also go through if we could secure a goal less or a 1-1 draw. So the only objective should be to win the match. With major stars being rested we should be charged up for this. If we press like the way we did against Milan, I am pretty sure we could secure a victory which will put us into the semi-finals.
All About FC Barcelona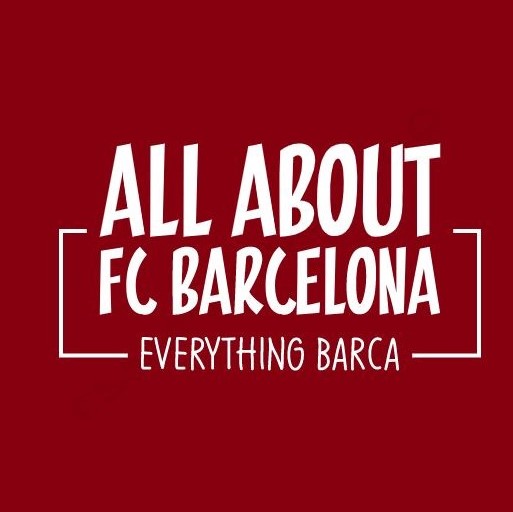 AllAboutFCBarcelona.com is a Blog dedicated to the Most prestigous Club in the world, FC Barcelona by an ardent fan. Here I discuss about the Latest happening surrounding our Club and present my Views about the same.