Bayern Munich sealed their place in the final of UEFA Champions League by beating FC Barcelona 3-0 at the Camp Nou. To be honest they had almost sealed their passage in the first half, only the confirmation was left. That was done tonight. The two legged tie ended with an aggregate score of 7-0 to Bayern Munich and that was a total humiliation. Barca fans who were dreaming of a historical come back was dealt a huge blow with the news that Messi will not start due to fitness issues. For many that virtually ended Barca's chances. We needed to score at least four goals tonight and without Messi it was never going to happen. At the end of the match the "End of an era" questions were clearly ringing in everyone's mind. Barca started with Valdes, Alves, Bartra, Pique, Adriano, Xavi, Song, Iniesta, Pedro, Cesc and Villa. One the bench we had Messi, Sanchez, Pinto, Montoya, Dos Santos, Thiago and Tello. Meanwhile Bayern started with their best available line-up, discarding the risk of some of them getting suspended. Bayern Munich started with Lahm, Boateng, Van Buyten, Alaba, Robben, Javi Martinez, Schweinsteiger, Ribery and Manduzic.
We started with an effective three man defense with Alves pushing forward whenever we were going forward. In the 12th minute Robben played was played through from the half line and it took a brilliant last minute slide from pique to prevent him from scoring. In the 15th minute Xavi played a great ball to release Alves on the right, but his final ball into the box fell behind Cesc. In the 19th minute Pique had to make another sliding challenge to prevent Bayern from opening the scoring, this time denying Lahm. Our midfielders were not able to find any space and looked lost for first twenty minutes. In the 24th minute Pedro managed to make Neuer pull off a good save from a long range shot. In the 27th minute Xavi saw his volley go over the bar. In the 40th minute Adriano had a shot at goal from outside of the box, which basically was too easy for Neuer. At the end of the first half the only positive to take home was that we managed to prevent Bayern from scoring. They had two great chances which was nullified by last minute intervention by Pique. We needed Messi to pin their back line back and make those run at the defense.
In the 48th minute Bayern Munich finished off the tie with a goal of brilliant quality. Robben was released by a long ball from Alaba, Adriano allowed him to cut inside the box and curl the ball into far corner. We needed to score six after that one and we never looked good enough to get one. In the 55th minute Xavi was taken off and replaced by Sanchez. In the 65th minute Vilanova took Iniesta off and brought in Thiago. That was basically a Declaration of Surrender. In the 74th minute Pique scored an own goal after he tried to clear a beautiful cross from Gustavo. That put Bayern on 6-0 on aggregate against us. In the 76th minute Muller made it 3-0 after he rose above to meet a brilliant Ribery cross into the box. That increased the aggregate to 7-0. All Barca fans were seriously hoping that there would not be any more increase in the humiliation. In the 88th minute Montoya came in for Bartra, never understood the purpose of that change.
This was a total surrender. We were well and truly beaten at home and away against a great side. After the first leg debacle we expected some sort of a fight back but nothing was to be seen. We were pretty lucky not to have conceded in the first half but Bayern didn't have to wait much after the break. The absence of Messi shattered the hope a dream night from the start. Questions had to be answered about the Medical team on how they have handled his injury. If he wasn't fit then why did we risk him in weekend and the bigger question will be how he got the green light for the first leg. More questions will be asked about the team and a lot of personals and also about the transfer policy. On a positive the performance of Song and Bartra should give some happiness to Barca fans on a very awful night. This two legged tie just emphasised that we were pretty awful this season and it's only the brilliance of Messi kept us in the hunt in all competition. Questions also had to be raised about whether Vilanova's future as he looked absolutely dubmb-founded against good teams.
All About FC Barcelona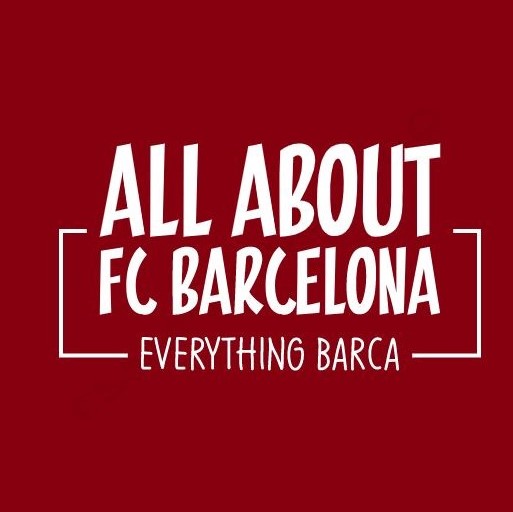 AllAboutFCBarcelona.com is a Blog dedicated to the Most prestigous Club in the world, FC Barcelona by an ardent fan. Here I discuss about the Latest happening surrounding our Club and present my Views about the same.