Where do we go from here? Some may find that to be a strange question! After all despite the recent troubles we are still having a very successful season, especially with respect to many big teams. We most probably will wrap up the La Liga title in a couple of weeks and reaching the semi-final of other two competition is a very successful season for any other team. And may be for us also. But that does not kind of explain the feeling we all have right now. We have been dethroned from "Best Team in Europe" crown , but it's the matter in which it happened what worries everyone. This was not a minor blip, it was a huge embarrassment. No leading side let alone a side which will be crowned as the League leaders could digest a 7-0 scoreline against it. Such big scoreline sometimes does not say the real picture of what happened. Not in this case, some may argue the scoreline was an understatement. And it was. At no time in the two matches we looked like scoring and every time Bayern rushed forward we looked exposed. Some seriously lucky and good last minute defending kept the scoreline to as respectable as it is now. Yes, we had some serious shortcoming coming into this tie. Many of our players were injured or were carrying injury, our coach was missing in action for a majority of season due to his illness. But hiding behind these excuses does not help us getting anywhere. Regardless of our issues with injuries and fitness, we had serious issue this season, and they all came to haunt us in the end.
Why target Tito Vilanova? You may ask. let me clarify that it's not a personal attack against Tito Vilanova. Here I am only trying to assess whether he is capable of standing up to the pressure and demands of the jobs of this Barca. Let's be honest what Tito has done this season may be extra-ordinary. Just to come back from a life-threatening illness and still manage to take reigns especially in the business end of the season demands respect. His comeback has been emotional for him and the fans. But we will do a world of good to keep emotions out of this discussion. So the big question is "Is Tito Vilanova good enough to make us once again the best in Europe?" In order to answer that first we have to assess whether we have it in us to claim back the best team title. Now what have we got - we have the Best Player in the World, Arguably two of the Best Midfielders, maybe one of the best holding midfielder and an array of stars who could walk into any side by their own talent. Now that's good enough for me to be the Best team in the World.
Now we come back to the big question "Is Vilanova the Right person for Barca?". That's tricky. When you look at his record in the beginning of the season, many may argue that I am crazy to even ask this question. But let's be realistic here. Whatever the problem we were seeing especially with the defense was there in the beginning also. The only difference was that we were finding ways to score more goals, or shall I correct myself - Messi was finding new ways to score more goals. The issues with the defense were really pronounce in the beginning of the season also, but in the second half it became really bad because of the injuries to crucial players. And to make matters worse we have to play two crucial knockout ties without Messi, who was doing the majority of scoring.
So how does these issues became a problem of Tito Vilanova alone. It is not his mistake alone which compounded these issues, but he had to take the majority of share as he is the boss. First of all everyone of us was quite surprised when we didn't went out to buy a defender in last summer. The mistake was that we put the entire focus on Thiago Silva and he was not going to come. It was more of a mistake of Rosell than the coach. But that does not worry me much, what worries me most the way we became a one-dimensional style of team under him. Every match we line-up with the same false-9 formation time and time again. Even when teams have successfully negated our threat of false-9 he never cared or learned to change the system. The biggest example of the same was the time when Milan beat us in San Siro, we kept on playing the same formation in the two matches against Real Madrid which followed. we saw what happened. Last season opponents had a huge problem trying to negate our strategies, this season Vilanova made it absolutely easy for them to negate us.
It is understandable to see a coach in his first season showing a reluctance to change the strategy. But one should not forget the fact that our best performance of the season came when we changed the same strategy against Milan at home. The sad part was that Vilanova and team never learned anything from that result, they just considered it as a statistical abnormality. We never analysed why those changes made us really dangerous nor learned from it. In order to understand why that change worked, first we have to understand what really is the problem with our system. From the start of the season we have seen our trademark pressing being missing in the way the team played. this was really pronounce against teams which were ready to press us back especially in midfield. Some termed this as us being more direct under Vilanova and playing with more speed. That in itself was a warning sign. Our playing style and strategy requires us to control the possession and pace a lot. We does that in order to defend more than attack, so when it became more direct we got exposed more on counters.
Another issue we faced under him is the over-dependency in Messi. If the events of last two weeks have revealed something, it is that our issues were being covered up by one guy who is doing unbelievable things - Lionel Messi. Without him we looked absolutely lost of idea against quality teams. The surprise factor is that our team has half of the Euro Winning Spanish side in our squad and still looked confused when playing without Messi. The problem really was a managerial one rather than anything. Now look how we handle the absence of Messi in recent times. We put Cesc Fabregas in the false-9 role and asked him to be Lionel Messi. Really? Many Barca fans consider Lionel Messi as the Best Player of all time, so isn't is childish to think that a Cesc Fabregas(regardless of his talent, ability and proven pedigree) will be simply able to replace him. There is no one like Lionel Messi around. And hence sticking to the false-9 when Messi was missing was ridiculously stupid. We should have looked at the players around and see what kind of strategy would have work. With Messi missing, Fabregas should have made it into the side, but the problem is that he was slotted into a position he is not good at. Instead had we moved into a two striker formation with Cesc Fabregas playing behind them as an Advanced Positioned Attacking midfielder, we could have made better use of him. In the end of the day we are taking about a guy who has given the maximum assists in Europe for five season before joining us. Vilanova never thought about how to evolve a system which could make the maximum use of the best players available to us in the absence of Messi.
These managerial mistakes will destroy a team and many players involved with it. Look at Fabregas, he may be actively considering moving away from Barcelona now. His signing was an unnecessary drama, but the worst drama is how we used him. He is asked to replace Iniesta and Xavi to find a way into the starting eleven. seriously? These two guys are legend and the balance they bring in attack and defense is precious. Cesc Fabregas is a more attacking player than a defensive player, hence he will not be able replace either one of them. But we constantly ask him to. The second option given to him now is to replace Messi. Yup! that's gonna happen. Look at Sanchez scenario. he was the best player in Italy when we signed him, now he is a mere shadow of that. Why? Simple reason we never understood what we were buying. First of all buying Sanchez was a mistake, he was playing in a role of more like a No.10 or a second striker in Italy. He had more freedom to drop back and roam free in Italy, but here that is done by Messi and he was never going to displace him. So from a No.10 we tried to make him a winger and sometimes a center forward. The result we are seeing now, he himself has no idea what's his best position. Had Vilanova been a bit smart he could have easily tweeted the system to get these two guys fit into the system, after all he was not guilty of buying him. Another is Villa, he is a center forward but he is never asked to play in that position. Whenever he did, he opened up so much space for Messi that he become twice dangerous.
Vilanova cannot run the team like a one-dimensional army. Our team are filled with different talent and personality that the management team has to be flexible in strategy to get the best out of it. From whatever I have seen of him I don't see that kind of quick fleetness in Vilanova to maximise our squad's ability. Going by my heart, I wanted Vilanova to have one more season at the top. After what he have gone through in his life, he deserves that. But my brain don't agree with that as I don't see much change in any change in strategy and outlook under him. Maybe it's time for us to keep our emotion under check and use our head. I would say that we should go for someone like Biesla who is a brilliant strategist.
All About FC Barcelona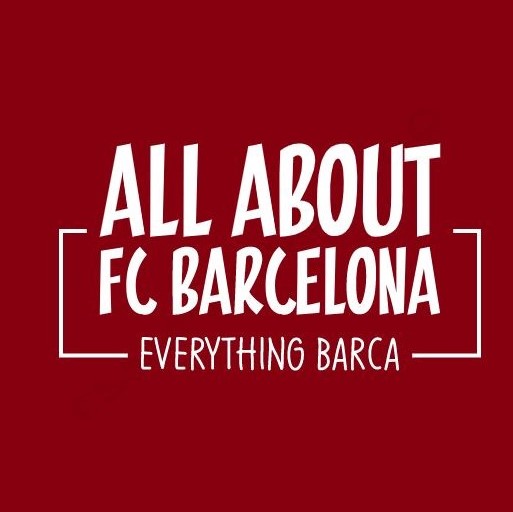 AllAboutFCBarcelona.com is a Blog dedicated to the Most prestigous Club in the world, FC Barcelona by an ardent fan. Here I discuss about the Latest happening surrounding our Club and present my Views about the same.