When the draw was made last month in Lyon, everyone expected a Barca vs Chelsea match up in the semi-final. Now with both the teams winning their respective Quarter Final ties, that expectation has turned into reality. In normal circumstances players try to underplay past issues, results and other facts into the build up to one of the most important matches of the season. But it looks like the wounds of that dramatic night at Stamford Bridge which was turned on it's head by a Iniesta screamer is yet to be healed for many Chelsea players. I have always maintained that we were pretty lucky to have not conceded atleast two penalties that night. I have heard many of fellow cules arguing that Henry should have had a penalty in the first leg. There is some merit in the argument but as the saying goes "Two wrongs don't make a right", that argument can only be used for the sense of arguing. Chelsea were hard done by refereeing decisions that night and it is normal that their fans and players still feel the disappointment. There is no better statement to express that disappointment than Lampard's commenst after booking the semi-final birth - "Everyone's got unfinished business with Barcelona,They're the greatest team in the world. They have been and still are. But that game is still in our minds, but this is a different year and we have to try to beat them. They'll be favourites but we've got belief. We know we'll have to perform to our best to beat them, but we believe we can do it."
One may have to ask whether was it prudent for Lampard to raise the stake so much ahead of facing FC Barcelona. Even die-hard Chelsea fans will vouch for the class difference between these two sides. This FC Barcelona side is a much improved side from the one which featured at that dramatic night in Stamford Bridge, at the same time this Chelsea side is a pale shadow of the one which featured that night. Against Benifica, they were supposed to play as firm favourites but there is no doubt among viewers that Benfica controleld the match better but never had the end product to test Chelsea. I don't think end product will be one which will be missed by Barca. In Messi, they have a player who has scored 14 times already in the competition this season. Secondly to make matters worse for Chelsea they will be playing the second leg at Fortress Camp Nou unlike last time around.

Does that mean Chelsea would be a pushover for Barca? Absolutely not. Our side may be vastly superior to this Chelsea side on paper, but the problem for Barca is that the game is played on the field not on paper. One bad night is enough to see us getting knocked out by a team which is lying fifth in English Premier league. Another factor is that we may be playing chelsea when they are actually finding their form back atleast compared to earlier in the season. Second factor which makes this tie quite complicated is teh fact that the old guards in Chelsea clearly know that this may be their last chance to win a trophy which they have craved for so much. So Barca may mostly have to overcome thye silf-belief, grit and character of this Chelsea side rather than the skills. But the biggest factor going in favor of Chelsea is the timing of the first and second leg. This how our schedule pans out for the coming weeks - this weekend we face Zaragoza away, then Getafe at home on midweek, then Levante away next week, then Chelsea away on midweek, then Real Madrid at home and then Chelsea at home. With all the clashes in league becoming a msut win for Barca, they won't get a minute to ease off a bit. So from a Chelsea fans perspective there won't be a better time to play Barca.

FC Barcelona not only have to deal with Chelsea and it's players but also Mourinho and his filthy mouth in the build up of this tie. He has already started the mind games accusing UEFA of making it easier fo Barca to reach the finals. If Barca is facing a must win match every three days, then Chelsea's situation is not great either. They are in a dog fight to secure the final Champions League birth from EPL. So they also cannot afford to take the foot off the pedal for once. Looking at their attacking and midfield issues, they may also have to win the first leg to seriously have any hope of qualifying. But there is almost two weeks to go before the first leg and there is no doubt that the availabilty of key players on both sides will go a long way in deciding who will feature in Munich.
All About FC Barcelona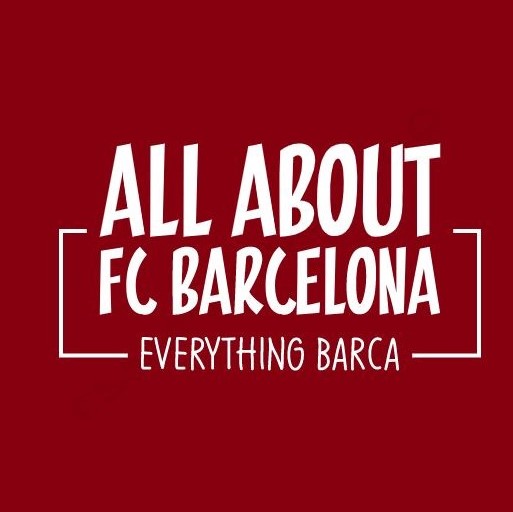 AllAboutFCBarcelona.com is a Blog dedicated to the Most prestigous Club in the world, FC Barcelona by an ardent fan. Here I discuss about the Latest happening surrounding our Club and present my Views about the same.