Real Madrid well and truly have sealed the La Liga title of 2011-12 season with a 2-1 victory at the Camp Nou. Khedira and Ronaldo scored for the away side taking them 7 points clear of the defending Champions. It was the first victory of Real Madrid under Mourinho against FC Barcelona in the league, incidently it was the first victory for Mourinho at the Camp Nou. What a time for that to happen. A first half goal from Khedira put Real Madrid in the pole position but Sanchez equalised within a minute of his introduction but within two minutes Ronaldo put Madrid back in front. And we failed to respond to such a set back. Guardiola went once again went with the same defense which lined up against Chelsea - Alves, Mascherano, Puyol and Adriano. The midfield had Xavi, Busquets and Thiago. Once again Iniesta was used in the flanks along with Tello and Messi in the middle. Real Madrid meanwhile wnet with Casillas, Arbeloa, Pepe, Ramos, Coentrao, Alonso, Khedira, Ronaldo, Ozil, Di Maria and Benzema.
We started with a kind of 3-4-3 formation with Alves playing on the wings than as full back. In the 4th minute Cristiano Ronaldo rose above to meet a Ozil header, but Valdes did well to tip it over. In the 6th minute Alves stole the ball off Ramos and set on straight on goal but Casillas came early off his line to deny the Brazilian. In the 17th minute a terrible error by Valdes gave Real Madrid the lead. Valdes fails to deal with a Real madrid corner, Carles Puyol also didn't clear it giving Khedira the chance to score giving Real Madrid 1-0 advantage. In the 20th minute Tello flashed a shot from outside the box wide off the near post. In the 27th minute Meesi put in Xavi ahead on goal but Casillas made a great save to deny Xavi there. We had all the possession in the first half but we were never able to create any good move. Too many players were having an off day with control and had been a bit complacent at crucial time. It was surprising to see that we didn't have a signle shot on target in the first half. In the 52nd minute Tello slashed a shot wide and high from an almost impossible angle. In the 54th minute Thiago played Tello on goal with a brilliant through ball but Tello balsted high and over. That was a one hell of a miss. In the 68th minute Xavi Hernandez long range strike went wide of the goal. That was the last action Xavi saw as he was replaced by Alexis immediately. In the 70th minute Sanchez equalised after an almighty scramble in the Real madrid box. The move started with Messi making a brilliant run and slipping the ball to Iniesta, who reverse flicked the ball to Tello, who shot straight at Casillas, but luckily for us the rebound to Alexis who scored in his second attempt. In the 73rd minute Real madrid went straight into a 2-1 lead from a brilliant counter attack which saw Ronaldo easily rounding off Valdes. Guardiola had to react and brought in Pedro in place of Adriano. In the 81st minute Guardiola brought in Cesc for Tello. We had plenty of possession, even then this was a just victory for Real Madrid. The Chelsea defeat was pretty unlucky as we created a number of chances. But this one we were so poor in our build up play. The reason was very simple we had only one goal scoring threat in the line up -Lionel Messi. So every bulid up simply circulated in the middle. Guardiola went with a 3-4-3 formation which was pretty effective but the mistake he did was that he should have started with Pedro instead of Alves. Whenever used as a pure winger Alves have been very crappy but still Guardiola continues with his experience. Pedro would have given Barca another outlet in the box and the build up would have seriously improved. The heart of the midfield - Iniesta and Xavi were really poor interms of creating chances. Once again that could be due to teh factor I mentioned earlier. Now with a seven point opened it's essentially good bye to La Liga. If we don't stop being so sloppy we could see another title elude us on Tuesday. It's full steam ahead to the Champions League now. And also Congrats, Real Madrid.
All About FC Barcelona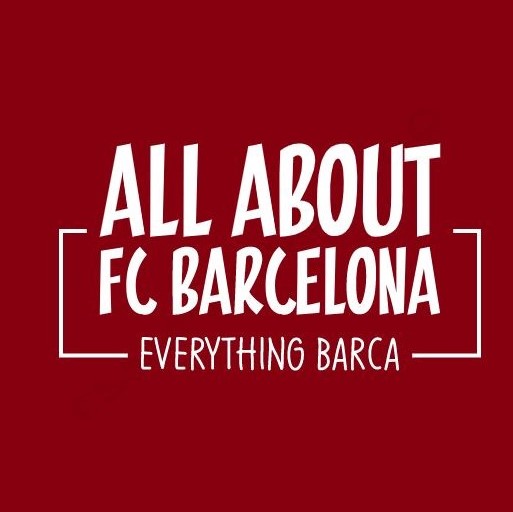 AllAboutFCBarcelona.com is a Blog dedicated to the Most prestigous Club in the world, FC Barcelona by an ardent fan. Here I discuss about the Latest happening surrounding our Club and present my Views about the same.