It's been three years since Barca has last met Chelsea in the Champions League. On that rather controversial night, FC Barcelona secured their first Champions League final birth under Guardiola courtesy of a sensational strike from Andres Iniesta, the Ghost face in the very dying moments of the match. Since then we have made three semi-finals, winning lst season, losing out to Inter in the season before and getting ready to face Chelsea tomorrow this season. But inspite of all these success, it is fair to say that the ghost of Stamford Bridge has always cast a shadow on this wonderful team's achievements; atleast from the perspective of people who does not like Barca and their style of play. Mourinho definitely tops that list and he reiterated that with a rather spooky comments following his team's exit at the hand of the Blaugrana. So it is natural to see both set of fans building this Semi-Final tie as the ultimate oppurtunity to rectify the injustice done to them . chelsea fans and players wants revenge for that night's event at Stamford Bridge, meanwhile Barca fans definitely want to end the unfair criticism laid out by English football fans on their team in some grand style. So with such back drops, this could prove to be much more than a simple Champions league final.
During the Rijkaard era of Barca, we used to meet Chelsea in Europe almost every year, with results equally split. Under Guardiola we have faced English opponents on a regular basis, but Chelsea has been only feature in that once. Guardiola's team has made short work of both Arsenal and Manchester United, but had a really tough time against Chelsea. In a sense of all the English side, Chelsea's playing style is the best suited for countering Barca. Chelsea usually keeps it narrow at the back in Stamford Bridge and the attacking startegy mostly involve a big centre forward, in this case Drogba winning aerial balls and releasing wide players. This did work almost perfectly against Barca in those two semi-final legs. I would be seriously surprised to see Chelsea opting for a change in this strategy against this Barca side. In that respect, the biggest advantage for Barca is the fact that the second leg is going to be held at Camp Nou, a very wide pitch compared to Stamford Bridge.

This Barca side which will feature tomorrow at Stamford Bridge has improved by leaps and bounds compared to the one which faced Chelsea three seasons back. The improvement is not only interms of individual qualities but also interms of strategy employed. This Barca side has adopted a variety of strategy in this season. we have played with 4, 3, 3 1/2 and 2 in the back this season. We have played with four and three in the midfield, we enev tried four in attack recently and also crucially we play nowadays with no centre forward. These are all alien to a Chelsea side which is not different from the one which faced Barca in 2009. It would be fair to say that this Chelsea side is a shadow of the 2009 one, and naturally it has resulted in an expectation that Barca will thump this aeging Chelsea team. To believe in such rhetoric will be the biggest folly we could commit in the build up to this tie. The spirit shown by this Chelsea side following the sacking of Villa Boas shows that there is no lack of "Never say die" attitude in the team. That was all to see in their brilliant victory over Napoli. And they do prepare for this encounter with a brilliant 5-1 thrashing of Totenham in the FA Cup at Wembley. So writing them off is simply out of the equaltion.

Many believe the caretaker manager, Roberto Di Matteo will prefer to start with Torres upfront instead of Drogba. I would say that I haven't heard a bigger non-sense this season. There is no doubt that Torres is a world class striker, who regularly used to trouble Puyol when he was at Atletico and Valdes used to have this ridiculous habit of gifting him goals. But the Torres at Chelseas is a shadown of that one which terrified defense in La Liga, eventhough he is showing signs of regaining his touch. Secondly without a proper service from midfield he is not going to trouble this Barcelona side. Chelsea in all probability will line-up in a defensive 4-2-3-1 formation. The defense should have Cole, Terry, Ivanovic and Bosingwa, evnthough there would be a temptation to start with cahill. Infront of the four man defense the double pivot of Essien and Mikel should star. The midfield should ideally have Lampard, Mata and Ramires. There is a chance to drop lampard into teh double pivot and start Meireiles in midfield. But Matteo will be looking mostly to bolster the defense than the attack. With such a formation, Torres would be the wrong choice of striker. I would go with Drogba with my eyes closed.

What kind of formation would guardiola employ is a bigger and much confusing question. I don't think he will go with a three man defense at Stamford Bridge, my gut feeling say that we will start with a four man defense of Alves, Pique, Mascherano and Puyol. The midfield is sure to see Xavi, Iniesta partnering Busquets. The presence of Busquets means taht even if we start with a four man defense, it would ideally transform to a 3 1/2 man defense. How will we line-up front is the big question. Lionel Messi and Sanchez are sure starters, but at which position is the question. If Cesc Fabregas is chosen then we would see Cesc in false 9 position with Messi and Sanchez in both flanks. But such a formation would be trying to force a lot of play through the middle. Stamford Brige being a narrow pitch, we may need width to break the defense. That would definitely call to start with Cuenca or Tello on one of the flanks. My preferred combination would be to start with Messi, Tello and Sanchez. Regardless of the problems faced by Chelsea this encounter could be a really tough one for Barca. I would go for a narrow 2-1 victory for us with Messi scoring twice.
All About FC Barcelona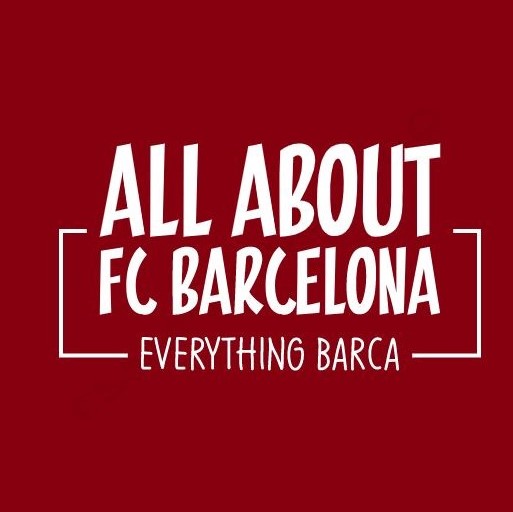 AllAboutFCBarcelona.com is a Blog dedicated to the Most prestigous Club in the world, FC Barcelona by an ardent fan. Here I discuss about the Latest happening surrounding our Club and present my Views about the same.