FC Barcelona cut down the lead at the top of the table to three points with a very hard working 2-0 victory against Real Mallorca. A brilliant free kick Messi and another goal from Pique was enough to see off the Mallorca challenge. It was a very tough match - having to play on a horribly dry pitch and also to have play with ten men for the last thrity five minutes after Thiago was sent off. But those factors didn't matter as our players played with their heart out and now the pressure will be on Real Madrid to regain their six point lead. Pep Guardiola went into this big away game with a three man defense of Mascherano, Pique and Puyol. Xavi started from the bench with an eye on AC Milan clash. So we had a midfield of Iniesta, Thiago, Busquets and Cesc Fabregas. Messi, Pedro and Sanchez made the front trio.
Mallorca started the game with a pretty high pressure creating some scary crosses in the first two minutes. They were using our flanks to put us under pressure, but luckily for us the final ball into the box weren't that great. In the 12th minute Messi latched onto a poor pass from Mallorca defenders before but his shot was blocked by keeper. In the 20th minute Alvaro had a great chance with his header from a cross from right, but he could only head wide. We were not creating anything much since. Then in the 24th minute Alexis won a free kick. And we went 1-0 ahead from the resulting free kick with Alexis nodding it home but the referee awarded it to Messi, anyway it was too hard to tell. . There was a doubt of offside but the replays showed clearly that Alexis was onside when Messi delivered the free kick. In the 33rd minute Alexis struck the underside of the cross bar, the ball somehow didn't go inside. In the 40th minute Iniesta flashed a shot well wide off the goal. In the 44th minute Sanchez thundered a shot at the keeper, but the Mallorca custodian was able to deal with that.

A 1-0 lead at Mallorca was going to be tricky. Guardiola's problem was that he didn't have too much to play with Milan match coming in the weekend. We started with a 3-4-3 formation but slowly moved back to a 4-3-3 with Busquets dropping into back four. In the 55th minute Lionel Messi won a free kick just outside the box, but the free kick went wide of the left post. In the 57th minute Thiago was booked for an alleged hand ball and was sent off. That really was harsh as it came off the shoulder. In the 59th minute Messi hit the side netting after Pedro won the ball in the box and squared it to Messi. Guardiola brought in MOntoya for Cesc Fabregas, and that meant Busquets went back to his holding midfielder role. In the 69th minute Keita came in for Pedro, who actually did well in a dry and horrible pitch. In the 79th minute we wrapped the game with Pique making it 2-0. Messi's shot richocheted off teh corssbar and fell kindly to Pique who made no mistake finishing it off. Guardiola in the 82nd minute took off Sanchez, who had been excellent tongiht and brought in Tello. In the 83rd minute Montoya made a brilliant block to keep the scoreline at 2-0.

The performance from the players was brilliant, it may not have been the perfect match from a literal sense but for me it was "The Perfect Match" Seeing that pitch my first thinking was that we are not going to win here, but the boys proved me wrong. The pitch was kept dry deliberately to slow us down but in the end it also hurt Mallorca's chances especially when we went down to ten man. The dry pitch slowed down their attacks on the flanks and we had better palyers to deal with the limited oppurtunity we have got. Montoya who was expected to start came in the secondnhalf and was immense. He had clearly shown that we have a very good cover for Alves in him if needed. Guardiola was brilliant with his decision, first to have Busquets drop back to back four and then to bring on Montoya and other substitutes. Now we have done our part, it's up to Real Madrid to respond.
All About FC Barcelona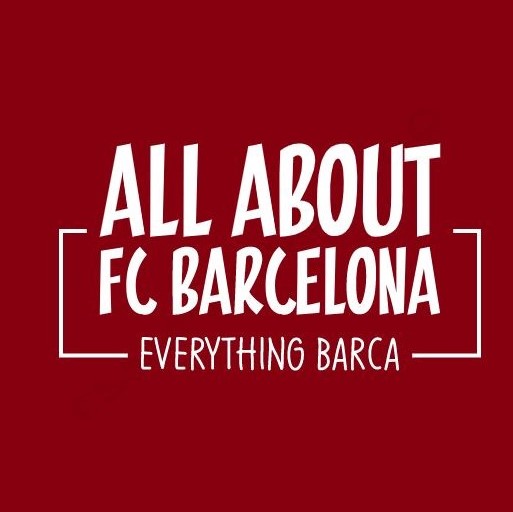 AllAboutFCBarcelona.com is a Blog dedicated to the Most prestigous Club in the world, FC Barcelona by an ardent fan. Here I discuss about the Latest happening surrounding our Club and present my Views about the same.