FC Barcelona has landed in Milan to face the holding Serie A Champiosn in the first leg of Quarter Finals of this year's UEFA Champions League. Barca fans were given a good news of Ibrahim Afellay being fit and he has made it into the squad which will face Milan tomorro at the San Siro. There has been a bit of concern about the state of San Siro pitch and how it will play. We could only hope that it plays better than the Arsenal vs Milan match in the last round. AC Milan was one of the teams which every Barca fan want to avoid at this stage, but we still have the advantage of playing the second match at Camp Nou. In the pursuit of La Liga and Champions League, this week could prove to be a pivotal one for FC Barcelona. We will be facing Milan at San Siro and in the weekend we will be hosting Biesla's Athletic Bilbao. Both the games have becom pivotal for Barca and we could not afford not to win any of those. The squad selected by Gaurdiola for this match includes Valdés, Pinto, Alves, Piqué, Fàbregas, Puyol, Xavi, Iniesta, Alexis, Messi, Thiago, Mascherano, Keita, Sergio Busquets, Pedro, Afellay, I. Cuenca, Muniesa, Montoya, Oier, and Cristian Tello. Apart from Afellay's inclusion there wasn't much surprise in the list.
Guardiola meanwhile is deprived of the service of his two natural left-back with the absence of Abidal and Adriano. Abidal is expected to undergo liver transplantation very soon and will be out for the rest of the season. Adriano meanwhile has been ruled out of this tie, but may make a comeback for the return leg. Guardiola was able to rest some of his core players in the weekend looking ahead at this tie, but he would have also preferred to rest his captain. But with the left back situation being so stretched, Puyol is expected to feature in non-stop action throughout next two weeks. The last time we went into San Siro was in the group stage and came out victorious in a very tight match. The 3-4-3 formation which was used at that time was stretched very badly by Milan's flank play and I would be surprised if Guardiola will opt for the same. It is almost certain that Guardiola will line up a four man defense with Alves, Pique, Mashcerano and Puyol infront of Valdes. The midfield should see the usual Busuqtes, Xavi and Iniesta trio. Cesc, Messi and Sanchez should make the usual front trio. Apart from the absence of Abidal, Guardiola will be able to feature his best eleven in this match.

AC Milan meanwhile is having a bit of injury crisis coming into this match. Thiago Silva is the latest to join the list having picked up an injury against AS Roma. He may even miss the return leg at Camp Nou. They will also miss the service of former Barca player, Van Bommel due to suspension and also Pato, due to injury. In all probability the defense line up of Milan may look like this - Zambrotta, Nesta, Mexes and Mesbah. The right back had a torrid time dealing with Walcott's pace at the emirate, so Alves and Sanchez or Messi should find that an interesting contest. The choice of midfield most probably would be done tocurb Barca's influnce in that part. So Seedorf, who is a veteran when it comes to Champions League is expected to start along with the likes of Aquilani and Ambrosini. The front trio ideally should be Boateng, Ibrahimovic and Robinho. For Barca Ibrahimovic would be the greatest threat but Boateng's physicality and presence also could provide a big head-ache to deal with

On paper our team is far far better than Milan's and that's the reason why some Barca fans are already considering this as a done job. But they should do well to remember what happened at the same stadium against Mourinho's Inter Milan two season's back. Football is not played on paper but on the field and Milan present us a big challenge to deal with tomorrow night. The fact that we have a player, Lionel Messi who is just in top form and have all our best attacking options available to start with should ease us a bit. Even then the crusial element is to get a favourable result into the second leg. A victory at San Siro is a must as that should ease the situation at Camp Nou next week. The group stage matches with Milan showed that they are the perfect team to match Barca, with their efficiency infront of goal. We may had lion share of possession but if you take teh two leg the aggregate score was 5-4, and that's no mean task. Milan's idea would be to counter Barca's playing skills with their ruthless effiecieny. But still this team has seen off numerous challenges in the past. Last week's match against Osasuna at that nonsense pitch for me was the perfect preparation for the Milan test. This team has a character and that should see us through. I am going for a 3-1 victory in Barca's favour.
All About FC Barcelona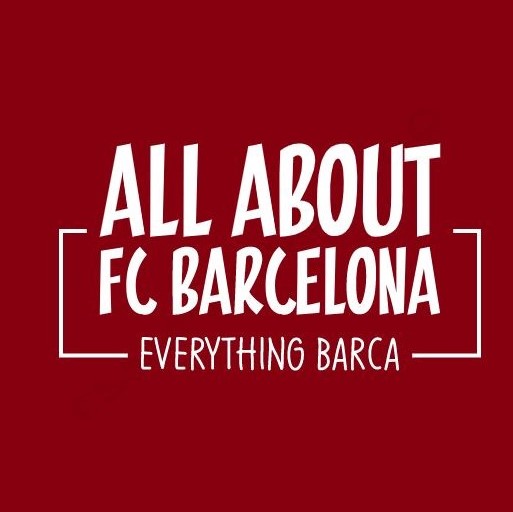 AllAboutFCBarcelona.com is a Blog dedicated to the Most prestigous Club in the world, FC Barcelona by an ardent fan. Here I discuss about the Latest happening surrounding our Club and present my Views about the same.