FC Barcelona was held to a goal less draw at the San Siro stadium by AC Milan in the first leg of Champions League Quarter Final. A brilliant defensive display from Milan, coupled with a horrible pitch was good enough to negate any Barca threat. Arsene Wenger did complain about the state of this pitch, but I never throught it was this bad. The absence of an away goal complicate the return leg at Camp Nou, but still the fact that we got out of this pitch without any major injury was a good result. There was one surprise in the line-up selected by Guardiola, that was Keita being preferred ahead of Cesc Fabregas. We had the defensive line-up of Alves, Pique, Mascherano and Puyol infront of Victor Valdes. BUsquets, Keita and Xavi made up the midfield. Messi, Iniesta and Sanchez formed the front trio. AC Milan lined up with Abbiati, Bonera, Mexes, Nesta, Antonini, Ambrosini, Nocerino, Seedorf, Boateng, Ibrahimovic and Robinho.
We started the match half awake and was very lucky not to go behind in the 3rd minute when Robiho skied his effort when he was ahead at goal. In the 5th minute Lionel Messi won a free kick at the edge of Milan's box, but Messi slipped when taking the free kick. In the 9th minute Xavi shot at Abbiati who fumbled and the ball fell to Alves, who couldn't control being so close to keeper. In the 16th minute Mesi won another free kick, we took it very cleverly. Messi hit the ball to Busquets, who played in Sanchez who actually slipped past the wall and was actually brought down in the box, but the referee failed to award the penalty. In the 20th minute Seedorf slipped the ball through our defense to Ibrahimovic but Valdes did really well to save his low shot. In the 26th minute Messi and Xavi played a brilliant one-two through a host of Milan defense, before Xavi forcing a low save from Abbiati. In the 35th minute a brilliant header from keita put Sanchez ahead at goal, but Antonini did well to stay close to him and block the shot. In the 43rd minute Xavi had a shot from outside going high off the bar. As I wrote in the preview, the state of San Siro pitch was a huge concern for us. Everyone of our players were slipping and needed to take an additional touch that they really would have liked. We had our chances but couldn't take them and also was denied a penalty. Mean while Milan had two glorious chances, they wasted both.

In the 47th minute Iniesta fired a shot from outside the box wide off the post. In the 65th minute Guardiola took off Iniesta, who was pretty poor throughout the night and brought in Tello. We were struggling carve out anything in the majority of second half. Milan looked pretty settled with their formation and was looking more dangerous when they ventured out to attack. In the 73rd minute Tello shot into the side netting after a good build up which involved a host of Barca players. In the 76th minute Sanchez was taken off to make way for Pedro. In the 78th minute Puyol came close to scoring when his diving header from a corner just missed the far corner. In the 88th minute Abbiati forced a double save from first Lionel Messi and then from Tello.

You would have been excused if you thought you were watching a match in slow motion. That's how the game was paced. The pitch was horrible and we struggled to make anything much out of it. AC Milan meanwhile was very disciplined and stick to the task of breaking of our creative end products. The problem with getting a goalless draw in the first leg is that the second leg virtually becomes like a mini final. That increases the tension around it. But still the fact that we play at our home is a big fact and also the fact that the turf at Camp Nou will not resemble anything like this one. Coming to this match it was a massive performance from Pique, Mascherano and Valdes who kept us at even terms. Most of our attacking players struggled to control the match. Iniesta was very poor and that affected our play. keita did well defensively but gave away too much balls when a decent build up was on. Now with a goalless draw it's all to play next week at Camp Nou.
All About FC Barcelona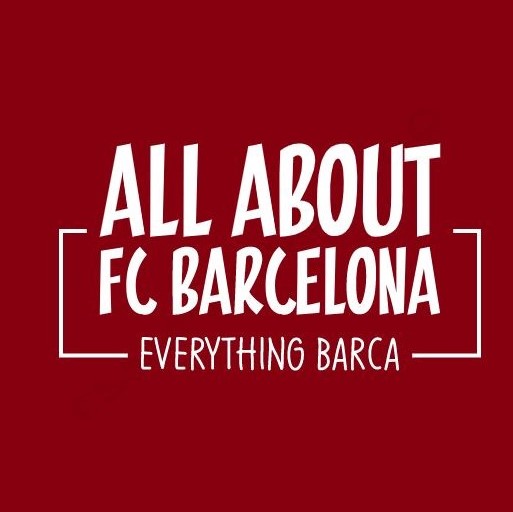 AllAboutFCBarcelona.com is a Blog dedicated to the Most prestigous Club in the world, FC Barcelona by an ardent fan. Here I discuss about the Latest happening surrounding our Club and present my Views about the same.