Pep Guardiola registered his first away victory at the Mestalla with a really hard fought 1-0 victory. Pep Guardiola has now won at every first division ground in La Liga. Hard fought has to be an understatement to describe tonight's match, but Lionel Messi's 27th league goal put us now 10 points ahead of Real Madrid. Real plays Malaga tomorrow and have a chance to reduce the lead, but the pressure on the Capital side will be enormous. Guardiola who was struggling from back pain in the build up to the match. But it wasn't clear whether it was Valencia or the back pain which was troubling him. But he did look in some pain throughout the match. The eleven picked for tonight's match was Pinto, Alves, Adriano, Abidal, Pique, Mascerano, Xavi, Busquetsa, Iniesta, Messi and Villa. We were playing three man central defender with both Alves and Adriano playing like a kind of wingers.
Like in their first meeting at the Camp Nou, Valencia started pressing pretty high up the pitch from the start. There were a flurry of Valencia corners around the 5 minute mark, putting hard pressure on our back line. In the 9th minute Lionel Messi was denied three times on a trot by the Valencian defender and keeper after a deflection from Alves put him through. That was a surprise chance after being under heavy Valencia pressure from the start and it looked like that sudden oppurtunity surprised Messi also. In the 27th minute Adriano shot high above the bar after a good build up play involving himself and Villa. In the 31st minute Messi stole the ball from Valencia and sets off in a run which ended with a an attempted chip going high over bar. He had Villa wide open in that move but decided not to square the ball to him. Valencia was closing down our midfield really well, both Xavi and Iniesta were struggling to find space to operate. It was only when Messi drops into midfield we were creating spaces to play our normal style. In the 41st minute David Villa was denied by keeper Guaita from an excellent Adriano cross from the left. It looked like we were playing a three man central defense and against the likes of Valencia it may not be a wise move.
Once again Valencia started brightly off the two sides after the break. The three man central defense was getting stretched at every movement. One has to question why Guardiola decided to employ such a defense especially against a team which presses so much and also at the Mestella. The three man defense should work fine against teams which sits deep and looks to catch us on the counter. In the 58th minute the defense was completely split open when a great ball found Pablo on the right but luckily for us his low curler went just wide of the far post. Two minutes from that event Messi saw his shot also going agonisingly wide of the far post. Guardiola brought in Pedro for Mascherano immediately after that. That saw four man defense re-instated and immediately we were finding more space to operate. In the 70th minute we had yet another scare when Abidal played the ball to Mata but Pique did well to clear the attempted through ball. In the 77th Messi put Barca ahead with a great goal from an Adriano cross. Adriano did really well to hold up the ball for a moment allowing Messi to get into the box. Our defense looked pretty confident after the four man defense was re-instated. In the 82nd minute Maxwell came in for Adriano. I would have liked Milito coming in, just to give him some quality playing time. In the 86th minute Keita replaced Iniesta, who had an awful night but still got the usual standing ovation - courtesy of that world cup goal.

The league will be won on the back of victories like these. We never get into playing the fluid style, Valencia nvere allowed us. But still managed to take three points from the match. Guardiola's tactic of having a three man central defense did put us in some trouble. Valencia stretched that pairing playing diagonal ball constantly throughout the match and we did struggle to shut their attacks. But in the end all is well which ends well. It would be a very good experience for the team who will be have to win against Arsenal next week. Lionel Messi had four great chances early on but failed to finish any of them. But he was brilliant whenever he dropped into middle he was brilliant. Iniesta had a very poor night and Xavi didn't fare any better. Pique looked solid barring one or two moments of confusion. Abidal had a mixed night with some great moments with some not so great moments. Mascherano who has been very poor in recent outing had a very good night. He was solid in absorbing the early Valencia pressure. The man of teh match for me was Busquets who did really well as a centra defender and was brilliant as a holding midfielder late in teh game.
All About FC Barcelona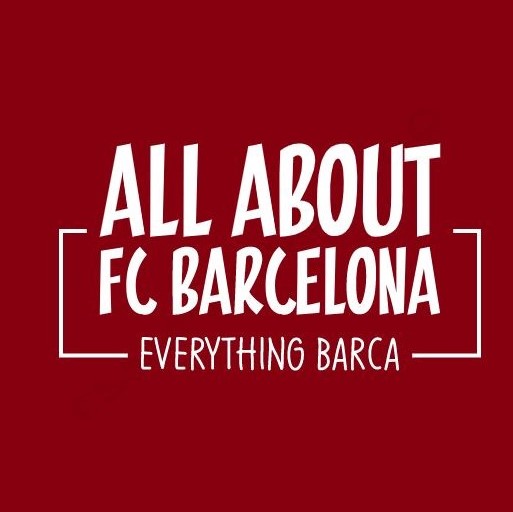 AllAboutFCBarcelona.com is a Blog dedicated to the Most prestigous Club in the world, FC Barcelona by an ardent fan. Here I discuss about the Latest happening surrounding our Club and present my Views about the same.