FC Barcelona would be looking to overturn the first leg result
Once again FC Barcelona and Arsenal build upto to a crucial tie in completely contrasting fashion. Three weeks ago Arsenal was playing some of the most brilliant football of their season and it peaked with the win over us at the Arsenal. In contrast we went into that tie with a sudden dip in the form and ended losing a match we shoudl have comfortably won. This time around there is a simple change in the actors - we had got over that lose and had stinged three tough victories, meanwhile Arsenal had a more rocky ride - losing a cup final and drawing on Saturday. The injury list of Arsenal has also grown substantially in that period - as of now Van Persie, Song and Walcott all have been ruled out. Barca also is matching them for that list with Puyol being ruled out and Pique is missing due to suspension. The last time Arsenal played at the Camp Nou we operated with a make shift defense and that served us well. So there is no need to panic there.
Despite their 2-1 loss at the Emirates, Barca remains firm favourite to proceed from this round courtesy of the away goal. Last time also we had away goals, but this time around we are in a bit more tricky position - having to win this mathc. The equations are clear - a 1-0 win could see us through, so do any two goal advantage victory. A 2-1 victory will see the match moving into extra time. An Arsenal victory or a draw will end FC Barcelona's Champions League campaign of this season. So the stage is set for our actors to perform.

The biggest talking poaint to the build up of this match is how Guardiola is going to form his central defense. Abidal is a certainity, but if we go by what Sport.es reported then Busquets is the one who will partner him in the defense. Maxwell and Alves will be playing their usual full back role. The fact that Walcott is missing should come as a relief for Maxwell on the left. I hate thsi idea of taking Busquets out of the midfield. Mascherano could do a good holding midfielder role, but his ball distribution skills put me in so much doubt. There is a high chance he will sturggle against a midfield consisting of Cesc, Wilsire, Nasri andd Denilson. That will leave huge amout of work to Iniesta and Xavi , which I don't want to see. The other option is to have Milito in the defense, which could be a bit risky. He has been proved to be slow in recent times and Arsenal could expose that. But the absence of Van Persie and Walcott means he may be able to cope with the pressure, especially a Busquets in midfield will help in boss possession. The front three would be the usual trio of Villa, Messi and Pedro with Messi playing the false 9 role. Pedro has been off colour lately and we need him to have a good game. So should Messi, who lately have been too geenrous in front of goal. He has to regain his ruthlessness infront of goal.

Once again this tie would be the pick of this round of Champions League encounters. This is certain to entertain everyone - the home fans, away fans and the neautral. I would say that Arsenal hold the initial advantage going into the match. Barca has to go for the win, and there is a high chance of we getting caught on the break. They did it last time, only to blown away by Messi as a retaliation. We need our players especially the midfield to be ruthless. Let's hope our players learn from teh foly of switching themselves off and trying to defend a 1-0 defeat against Arsenal. We have to take the game by the neck and finish it off as early as possible. Our boys have the experience, skill and the confidence to do the same and the 96,000 plus home supporters are going to be a huge encouragement. I predict a 3-1 victory for us.
All About FC Barcelona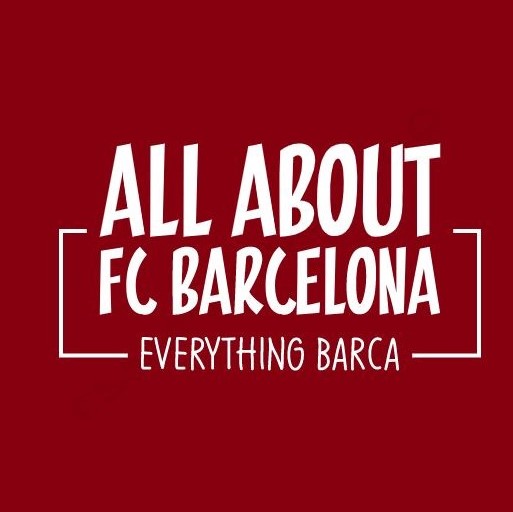 AllAboutFCBarcelona.com is a Blog dedicated to the Most prestigous Club in the world, FC Barcelona by an ardent fan. Here I discuss about the Latest happening surrounding our Club and present my Views about the same.