Two Goals From Messi and One From Xavi Put Barca Through
Played them off the park is an understatement describing tonight's performance, FC Barcelona moved into the quarter final with a 3-1 victory against Arsenal. It was the exact scoreline I predicted. If last time around it was master class from Messi, this time around it was a master class from the World's Best Team. We played Arsenal out of park, they never had a shot on target actually not shot at all, the only goal from a nonsense Busquets on goal. We ahd 20 shots of that 12 was on target. Arsene Wenger completed the biggest surprise to the build up of the match by naming Robin Van Persie in the starting eleven. Arsenal eleven had - Szczesny, Sagna, Djourou, Koscielny, Gibbs, Diaby, Wilshere, Rosicky, Fabregas, Nasri, Van Persie. Meanwhile Guardiola decided to partner Abidal and BUsquets in the centre of defense with Alves on the right and surprisingly Adriano on the left. Busquets moving into defense meant that Mascherano played the holding midfielder. Iniesta and Xavi formed the rest of midfield. Villa, Pedro and Messi formed the usual attacking trio.
FC Barcelona got the game underway with crowd cheering from the onset. With a five man midfield Arsenal were trying to close down Barca's midfield at all time. In the 4th minute Xavi send in a lobbed ball to Pedro who shot was deflected for a corner. In the 16th minute Pedro won a free kick outside the box, Alves free kick was pretty much harmless but it managed to damage the finger of Arsenal custodian. He was replaced by Almunia. We were having the majority of possession but was creating nothing much. In the after a bit of sustained pressure Iniesta sent in Villa through but he failed to shrugg off challenge from Djourou and couldn't find the power on final shot. The first half ended with a flurry of harsh challenges and small fights in the event Van persie picked up a yellow card for himself. We were struggling to create chances early on the first half. But once Iniesta started to get into the game, he started creating spaces for Messi in particular. In the 3rd minute into the first half injury Iniesta picked up a lose ball, skipped past two defenders and found Messi in the box, who did absolutely well to take Almunia out of equation and put Barca ahead. We were struggling to create chances early on the first half. But once Iniesta started to get into the game, he started creating spaces for Messi in particular.
In all of their past meetings against these two sides, no team that scored first went to win that match. So eventhough we had the away goal advantage, everyone knew that it would count for absolutely nothing unless they can find a similiar performance to the first half. In the 53rd minute Arsenal equalised from a corner, which basically was a gift from Busquets own goal. The very next minute Villa had a great chance to equalise but Almunia did well to save it. That goal Arsenal good to advance. The drama never stopped in this match. In the 56th minute Van Persie was sent off for kicking away a ball after an offisde call, that was his second yellow. In the 58th minute both Villa and Xavi was denied by Almunia on half chances. In the 60th minute Alves blasted high from a good angle from a break from Arsenal's counter. In the 67th minute Messi put Villa through but Almunia produced yet another save. In the 69th minute Xavi put us ahead after a brilliant build up. Iniesta was once again involved, passed to Vill who laid it off for Xavi who made no mistake. At 2-1 ahead the match was heading to extra time.

In the 71st minute Pedro earned Barca a penalty when Kolcshieny brought down the young spanish striker in the box. Messi made no mistake taking Barca 3-1 up and 4-3 on aggregate. It was surprising to see the defender not been sent off as that was a definite booking. The match was still on as Arsenal could score again and go through in away goal rule. Wenger responded immediately by bringing on Arshavin who changed the match in the home leg for Arsenal. In the 78th minute Wenger took Cecs off and brought in Bendtner, who scored in Camp Nou last season. In the 77th minute Almunia again did well deny Messi. In the 82nd minute David Villa was taken off and Afellay came in. In the 83rd minute Afellay went in a running spree at goal but could not get his shot on target. iN THE 85th minute Almunia made yet another stop this time off Afellay. In the 87th minute we had a big scare when Bendtner was put through after we lost the ball, Mascherano did really well to deny him. That was definite goal. Soon Mascherano was taken off to be replaced by Keita. Had that goal gone in it was good bye for us. In the 90th minute Guardiola took off Adriano and replaced him with Maxwell.
Wow, what a night. It had its ups and downs and all were created by Barca. We scored in the first half, brough Arsenal back in the game with a stupid own goal, then turned the heat completely on Arsenal and then in the end almost gave them the crucial second goal. Mascerano who came diving in to deny that second goal was excellent in tonight's match. He was rock solid aided very much by Wenger's decision to sit back and soak pressure. But bloody hell Bendtner should have scored there. The back line had absolutley nothing to do apart from the own goal and creating the ridiculous Bendtner chance. The midfield bosses _ Iniesta and Xavi showed who really is the owners of midfield. We struggled to create chances early on till our own Iniesta started to turn it own. It is amazing to see how much space he creates for Messi to exploit. The front trio of Messi, Pedro and Villa never stopped working hard and that told in the fianl possession tally. We had 76% of possession. Arsenal fans definitely would complain about the red card to Van Persie. But they should also remind that Messi should had a penalty in the first half, Kolschieny should have send off, they weren't also weren't given.
All About FC Barcelona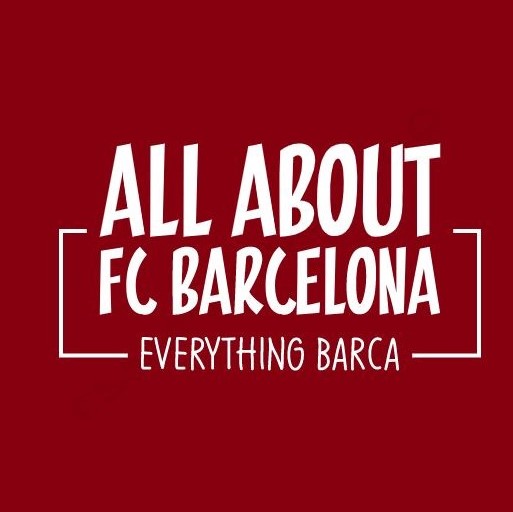 AllAboutFCBarcelona.com is a Blog dedicated to the Most prestigous Club in the world, FC Barcelona by an ardent fan. Here I discuss about the Latest happening surrounding our Club and present my Views about the same.