Young Barca side Strolls Past Rubin Kazan
It's fourth time lucky for Guardiola and Barca against the Russian side Rubin Kazan. Rubin Kazan have been remaining as an unsolved puzzle till tonight. Guardiola tried thrice unsuccessfully with the first team to break the Russian side, it looks like he should have gone for the kids earlier itself. In one of the most commanding display, a young FC Barcelona side broke a stubborn Rubin Kazan side with two goals, and the best part is that the goals came from La Masia. Both Fontas and Vasquez gave another reason for FC Barcelona's breeding ground to be proud of after clean sweeping the Balon d'Or nomination.Guardiola lined up in a rather unusual 3-4-3 formation. Pique, who was the only regular starter led the side tonight. THe defense had Pique, Busquets and Fontas. The nidfield had Maxwell, Mascherano, Thiago and Jonathan. The front trio had Bojan at centre, Jeffren on right and Adriano (who is actually a full back) on the left. This line-up showed a glimpse of what may hold in the future for Barca.
One thing was very clear from the start that keeping possession was never going to a huge challenge for this side. Rubin Kazan had to wait almost three minutes to get their first touch on the ball. Within the first ten minutes we could only come up with a couple of hopeful long range attempt from Thiago and Maxwell. In the 12th mminute we had to take off Jeffren after he looked to have pulled up his muscle; Victor Vasquez replaced him. Now this is seriously disappointing for the youngster, after coming back recently from an injury. In the 26th minute we had our first shot on target when Thiago forced a simple save off Rubin Kazan keeper with a shot from outside the box. In the 34th minute we have to make another substitution after Bojan got injured and he was replaced by Marc Batra. That meant Busquets moved into the midfield. There was no meaningful action throughout the first half. We managed to keep possession for most time, but the two players were expecting to watch ended up injured. Rubin Kazan needed to win this match to have any chance of qualifying but they looked more interested in not losing than winning. The first half ended with everyone expecting Rubin to open up a bit after the break, in search of some goals. That hope ended when I checked teh scoreline of the other match between Copenhagen and Pananthanaikos, where Copenhagen were leading 1-0 against the Greek side.
In the 52nd minute we were rewarded for our persistence when Fontas's shot somehow found its way into the goal. Thiago did well to scuffle off some challenges inside the box before setting up Fontas. The final shot took a wicked deflection of a Rubin kazan player, anyway we are not complaining. In the 63rd minute Guardiola took off Jonathan Dos Santos and brought in Messi. In the 66th minute Victor Vasquez and Messi combined together to create a good chance but Messi's final shot from outside the box went wide. In the 73rd minute Vazquez stole the ball from Rubin which ended with Messi, who then went on a crazy run dribbling through four defenders but Rubin somehow managed to find enough body to block his final shot. In the 82nd minute Victor Vasquez secured Barca their first win against Rubin when he was put through on goal by Adriano and he made no mistake with his finishing. In the 90th minute Messi saw his trademark curling shot goes agonisingly wide of far post.
Rubin Kazan had to win this match to have any chance of qualification. Hence it was surprising to see them not taking any initiative especially against this Barca side. They wereb more content in sitting back and catch us on teh break. That makes this victory sweeter. Coming to the indidvidual performance, of the seniors the stand-out performance once again came from Adriano. he looks very much comfortable in Europe now. The rest of the seniors did well, remaining solid throughout the mathc. The best player for me was Fontas. This kid is having a great begining with the first team. He looked much more solid tonight, and have to admit that he over-shadowed Pique throughout the match. The goal was just the icing on the cake. Thiago looked great throughout the match, may have faded a bit after Messi was introduced. Many see him as a player in the same mould as Xavi, I doubt it; he is much more similiar to Iniesta rather than Xavi. I expected him to combine with Messi, but it was Victor Vazquez who took that honour. He was excellent throughout the night, have to admit that showed some telepathic understanding with Messi. These three should see more of first team actions after tonight's game.
All About FC Barcelona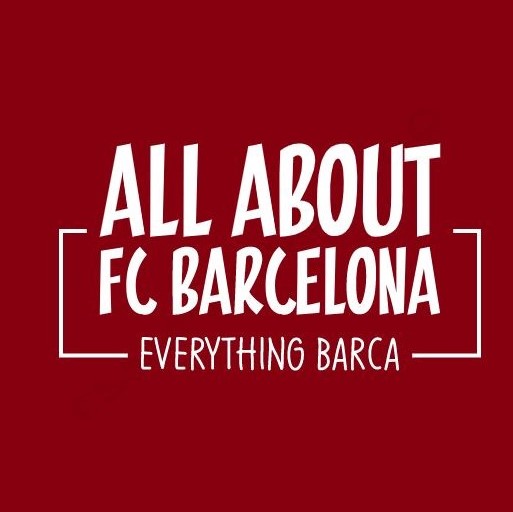 AllAboutFCBarcelona.com is a Blog dedicated to the Most prestigous Club in the world, FC Barcelona by an ardent fan. Here I discuss about the Latest happening surrounding our Club and present my Views about the same.