FC Barcelona Produced a Matser Class to thrash Real Madrid
"The worst thing isn't losing, the worst thing is not having a clue what's going on" wrote the pro Madrid AS's Tomas Roncero after seeing the wonderful display put upon by the great Barca side. In a nutshell that explained the entire match. This Real Madrid side had no idea of what struck them for most of the match. The world has once again awed by the great performance put up by FC Barcelona last night, already there are statements which declare this team as one of the Greatest in the history of the game. This is not the first time this has happened. After we have won at Rome, we had same reaction and so was after our performance against Arsenal. But the stunning fact is that they simply forget this fact. To the build up of this match we were told that Mourinho under Real Madrid is going to cause Barca huge trouble and most probably will make them taste the first Clasico defeat in two years. Everyone of them predicted a Madrid victory yesterday, like they did in Rome. Atleast they had some logic behind predicting a Manchester United triumph at Rome, but the expectation of a Madrid win at Camp Nou was too much.
Why was the non-Catalan media confident of a Real Madrid triumph at the Camp Nou? Part of the problem is their fixation with Jose Mourinho. Jose Mourinho is one of the most hated manager as far as Barca fan is concerned, and in truth he has been one who did cause us some problem in recent meeetings. The last meeting was in last season's Champions League semi-final, where we were packed off by his Inter side.Fair enough. But nobody cared that in an overall season record, we had a 2-1 record against Inter. An Arsenal fan sumed up Jose Mourinho's managerial skill in a single sentence - "Poor Man, if you ask him to create a wall he would have done wonders, but you ask him to create something more beautiful then he has no idea about it". Eventhough I hate the self appointed "Special One" from my bottom of the heart, I felt pity for him yesterday. He was handed the wrong job. The job wasn't to stop Barca, it was to defeat Barca. He has done it last season, but I seriously doubt if it was not for the two day travel to Milan and a bit of complecency, we wouldn't have lost that tie after going ahead through Pedro. The second leg saw Mourinho at its best, one thing he knows is to stop teams from playing football but asking him to win a decider could be too much.
Barca handed Mourinho the biggest defeat of his career
For Mourinho, this defeat could be a bit hard to forget. Just weeks after he made fun of Villa as the most expensive waste while defending Benzema, Villa repleied with two goals and one assist. How's that for a response? So why didn't Mourinho go for a more defensive approach? Because he simply couldn't. This Real Madrid side has shown enough defensive fragility in recent week, the match at san Siro was a classic example. There is no midfield heavy weight like Cambiasso, Zanetti etc in this side. The best is a Diarra, who couldn't do a damn thing in the previous meetings. Secondly he is bringing a team which has lost the last four Clasico clashes to Camp Nou, a draw is not good enough. So he had to win this tie, something clearly Mourinho has least idea about. So he tweaked the side a bit, actually for the worse. It was like watching a replay of Alex Ferguson's mistake at Rome. Mourinho took Ronaldo on to the right from his usual left, Alves was smiling all the way. Many say that Higuain's absence was a blow, but I don't see teh Argentinian doing anything without decent supply to him. Ronaldo probably would have lost his personal battle for numero uno position to Messi once again. It is not fair to judge him from this match, as his midfield kept him out of the match. But when you claim that "I am worth 96 Million" and "I'm the first, second and third best player in the world", then you ought to win matches alone. One thing he has learned from this match that never irritate Iniesta, he is truly a classic example of "Dynamite comes in Small Package". He was seriously taken back by Iniesta's stern rection to the former's shove at his coach. Valdes may have looked idiotic running all the way from his goal to get booked, but the most important thing was that he made sure that Ronaldo got into the book.
I never considered Guardiola as a tactical genius. But yesterday night he got everything right. It was a stunning decision to ask Puyol to defend deep so that we don't get caught by Madrid's pace and he also convinced Alves to cut back on his forward runs. Mourinho got everything wrong, wheras our guy got almost everything right. Many would say that we were pretty confident from the begining and played without fear. I beg to differ. If you see the first half, especially the early first half we were a bit cautious. Our pressing said that. But then it was never a problem, as Real Madrid was more worried. The second half pressing was the usual Barcelona one. Hack the opponent off the ball and keep it and chase them till they get frustarated. Real Madrid players went on a kicking spree in the second half, you can't blame as the were supposed to kick something, which they couldn't see.
At Barcelona, destruction start in the middle that too in very small package. Iniesta and Xavi was the engine which shut off the Madrid side. Its not only that they control and creates openings, its the way they shut off opponents which makes them really dangerous. And that combination become realyy hazardous when Messi start linking with them, so was the case yesterday. There were moments were Camp Nou faithfuls were forced to applaud at the way these three controlled the midfield. Xavi was excellent and was the choice of Man of the Match for many. But I would have picked Ineista, as he played further up the pitch and at times were surrounded by two to three defenders. Anyway he didn't bother about them. I have long ago wrote about the idiocy in comparing both of the little geniuses - Xavi Hernandez vs Andres Iniesta . Together they destoy midfields and defense of the opponents with ease. They have done this to some of the best in the worlds. They ran circles around Manchester United, so it was absolute foolishness from Mourinho's part to assume that Kahdeira, Ozil and Alonso will over run them. I am not sure they seriously saw any meaningful possession. Then to be fair the guy who saw large chunk of possession in a Madrid jersey was Iker Casillas.

What's next? As Guardiola said, this is a great victory but we should not get carried away as we are only at the start of December. This victory should be forgotten before the next weekend as a new team will be a different challenge. Mourniho will be trying to use his park the bus style at Bernebeu in Clasico - 2. But we have to make sure that we maintain the lead going into the match as that would put him once again in a position to win the match - something he have no idea about.
All About FC Barcelona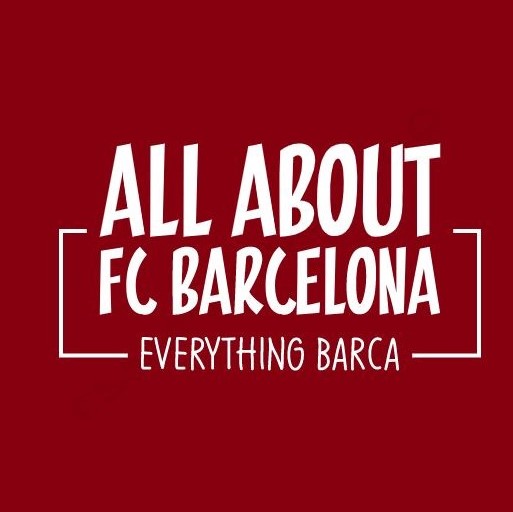 AllAboutFCBarcelona.com is a Blog dedicated to the Most prestigous Club in the world, FC Barcelona by an ardent fan. Here I discuss about the Latest happening surrounding our Club and present my Views about the same.