Barca make short work of a terrified Osasuna
FC Barcelona moved five point clear off Real Madrid with tough 3-0 victory against Osasuna. This is our seventh consecutive away win of the season and that's yet another La Liga record. There has been huge controversy into the build up of this match. Barca were planning to fly tonight to Pamplona, but the sudden strike by the air traffic controller through off Barca's plan onto disarray. We were told in the morning that the match was postponed to tomorrow by the RFEF. But it looks like Osasuna objected to that and wanted to play us on saturday. It looks like some phone call from a particular business tycoon in the Capital, might have made that decision. Camacho with his association with Real Madrid, did his best to make life easier for his older club. But his and his club's cowardly insistence to have Barca travel all the way from Barcelona to Pamplona in both train and bus did nothing to change the fate of this match. It is still not clear what made his club to insist on playing tonight - maybe the fear of Barca or maybe the love for Real Madrid. A first half goal from Pedro and two second half strikes from Messi helped Barca to yet another away win in the league. Guardiola retained the same eleven which lined-up against Real Madrid - Valdes, Pique, Puyol, Alves, Abidal, Busquets, Iniesta, Xavi, Pedro, Villa and Messi.
David Villa had the first shot off the target in 3rd minute after a great Iniesta pass found him inside the box, tha angle was probably against him. In the 5th minute David Villa missed a great chance after his sliding effort went well wide from an excellent pass from Pedro, who is playing on left hand side. We looked a bit disoriented in defense, undertandable after reaching the stadium only 45 minutes before the match. Osasuna's all attempt is to caught us off guard with aerial balls. In the 17th minute Valdes made a mess of a pass giving it straight to Soriano, luckily he shot it staright at Valdes. That was the Valdes of old. That could have been the opening goal for Osasuna. Osasuna was constantly creating trouble for our defense and we were helping them with giving away balls cheaply. In the 26th minute Pedro put Barca ahead after a great ball from Messi put him through on goal in the box. The ball was perfect and the run of Pedro was also perfect. In the 28th minute Messi saw his shot hit the post after two stunning reverse passes by both Villa and Pedro released him on left.We did struggle in the start but towards the end of the first half, we were imposing ourselves in the match more. That set it up for an interesting 2nd half.
Osasuna once again came out with a solid plan of testing our aerial defending capacity. In the 47th minute it took the absolute brilliant Abidal some taking to clear a great ball into the box. In the 51st mminute David Villa shot wide from a promising scenario. In the 55th minute Osasuna's Masood made waste of another great chance. Osasuna were pressing really high in the second half and our defense were making more mistakes than usual. Our last visit to Osasuna, ended with a 1-1 draw and the danger of dropping points was still very much there. In the 65th minute Lionel Messi made the match safe with a brilliant finish after a wonderful through ball from David Villa. These two guys are having an unbelievable understanding. In the 75th minute David Villa had a great chance to go 3-0 up after a kind of back pass from Osasuna player put Villa through. With 2-0 up Osasuna weren't getting any sight of the ball. The phrase "Chasing Shadow" was being put into practice by Barca. In the 82nd minute Guardiola toook off Xavi and brought in Keita. The very next minute Messi won a penalty for himself after being hacked to ground by Sergio; and without any error finishes off with ease. In the 87th minute Guardiola made a double substitution taking off Villa and Pedro for Bojan and Jeffren.
With just arriving 45 minutes before the match commenced, we were in serious danger of dropping points. But in the end we proved that cowardly acts are not going to dampen our spirits and determination. With 2 goals and one assist, naturally Messi should have been the best player on pitch. But for me the best player was Abidal. He was the most solid of all our defensive players. Had to help all his partners at times. We had a very tough opening session and if it is not for some spectacular intervention by Abidal, we could have been in trouble. Most of the players did had some nervous moments, but then we cannot blame them as everything went against them to the build up of this game. But there was a great determination among our boys to make sure that we don't lose the initiative we gained from our demolition of Real Madrid. Pedro was brilliant throughout the match. Messi is taking his new role of part time striker and part time playmaker much more seriously. He was the one who organised most of the attack dropping into the midfield. Lastly we have to give a huge applause for Guardiola, who managed to make sure that there was no slip up in efforts from his players.
All About FC Barcelona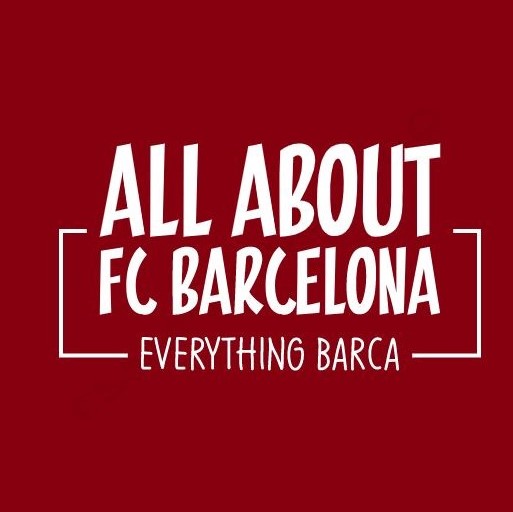 AllAboutFCBarcelona.com is a Blog dedicated to the Most prestigous Club in the world, FC Barcelona by an ardent fan. Here I discuss about the Latest happening surrounding our Club and present my Views about the same.