For the third time in row Barca failed to win their La Liga match after an international break. They are known to carry their form in La Liga to the UEFA Champions League, and if that happen we will definitely see holders Barca getting knocked out of the Champions League in the group stage. In the preview of this match I have written about my concern about our away form. What irritates me most is Guardiola's attitude after the match, he made a statement which is in line with his usual standing - that he is unconcerned with Barca's dip in form. I don't understand when he will start taking the dipping form into account - after we are kicked out of the Champions League? In my preview I also pointed out the importnace of not moving Messi to the middle and keeping him on the right. I wrote it because I feared Guardiola will overlook Bojan again. I do agree that Pedro has been much better than Bojan this season, but Bojan also have performed well whenever he has started. And he ideally was the only centre forward option left for Barca with Ibrahmovic injured. I won't be surprised if Bojan makes a move from Camp Nou in January or next summer. Guardiola looks like has a problem with youngsters promoted by Rijkaard, and Bojan looks like the latest victim of it. Now to make matters worse Messi has been injured yesterday and is certain to miss Inter match and in most probability will miss the El Classico. Now does anyone smell getting kicked out of Champions League?

Guardiola moved Messi to the top of the attack with Pedro and Iniesta on either side. The midfield had Xavi, Busquets and Keita. The defense had Alves, Pique, Chygrynskiy and Maxwell infront of Valdes. It was Barca who had the first shot on goal. Xavi teed up the ball to Messi but his shot was saved by goal keeper, Iraizoz. In the 13th minute Chygrynskiy played a terrific pass to Pedro on the right, Pedro dribbled past one defender but looked like was more interested in dribbling and taking the shot, losing the window of oppurtunity. In the 16th minute Messi had the best chance of the match when Xavi sent in a great through ball for Messi who only had to beat Iraizoz, but his shot was too confortable for the Iraizoz to save. Inn the 17th minute keita saw his header from a Messi cross go agonisingly close to the goal. In the 29th minute Messi showed g
reat pace to capitalise on a defensive mistake, he raced past two defenders got up after been brought down and then played a cross to Xavi in the far corner who couldn't force a shot at goal. Athletic had a great chance to go into the gbreak with a goal lead. In the injury time of first half Javi Martinez saw his header went wide form a completely unmarked position.

The second half saw Athletic come out with much more intention. This has been the way our recent matches all have went. Opposition tries to keep a clean sheet in the first half and looks to attack us in the second when we are more desperate. In the 54th minute Barca went 1-0 ahead with a great finish from Alves. Xavi held off a challenge and sent in a great through ball to Alves who did excellent with his finish. In the 63rd minute substitute Toquero equalised for Athletic with a great finish after Alves failed to stay with him. The rest of the half went without much fanfare. The only meaningful event was Messi getting substituted after getting injured. Bojan replaced him a
nd Henry replaced Xavi for some strange reason.

There is need to panic at this present time for Barca fans. We are without the service of Toure, Abidal, Marquez and Messi for the Inter clash. Busquets performance does not instill confidence. Iniesta looked like he is not interested in what is happening on the pitch. With the injuries we can't take a stern action with him. But Guardiola needs to have a strong talk with him. If he is noty improving we have to consider the option of dropping him from the squad temporarily. But I would attribute last night's performance to one man - Guardiola. He should have started with Bojan in the centre and used Messi on the right. Messi would have combine much better with Alves on the right. But then Guardiola looks have no confidence in Bojan and it is better for both the part to let him leave the club this summer. Why hold back a player when you are least interesetd in using him?
All About FC Barcelona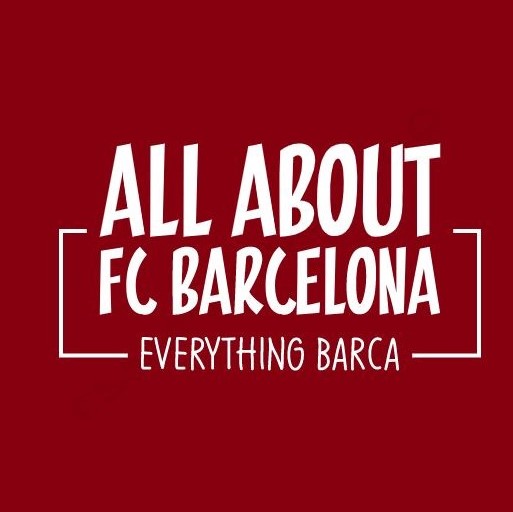 AllAboutFCBarcelona.com is a Blog dedicated to the Most prestigous Club in the world, FC Barcelona by an ardent fan. Here I discuss about the Latest happening surrounding our Club and present my Views about the same.