For the second time in a row, I got my Champions League prediction spot on. FC Barcelona registered a 2-0 comfortable victory over Inter at the Camp NOu keeping their qualification hopes very well alive. In the other match in the group, Rubin drew with Kiev; that was a great result for Barca. Now if Barca can avoid a 3-0 defeat at Kiev, we will be in the knockout stage. Courtesy of this performance from the thoughts of qualification, the focus has shifted to topping the group. When Guardiola announced that Barca didn't need Ibrahmovic and Messi to defeat Inter, everyone had their doubts. The goals from Pique and Pedro proved him right. Abidal was earlier reported to have H1N1 flu, but it turned out to be false. So Guardiola had the familiar formation of Alves, Pique, Puyol and Abidal in defense. The midfield as expected had Xavi, Busquets and Keita. Iniesta , Henry and Pedro formed the attacking trio. In my preview I have written that moving Henry to centre-forward position may prove counter productive. Henry did struggle in his role but Pedro was exceptional on the left and two goals at the right time also meant that we wasn't bothered by the fact that Henry had an average game.
Inter only needed a draw to improve their chances for qualification. Their approach at the beginning proved that they were not looking for anything more than a draw. That helped Barca a lot. Barca started the game with great intent. In the 7th minute Iniesta, who was constantly
moving into midfield send in a great cross to Xavi in the middle, but Xavi couldn't connect. Then in the 10th minute Barca went ahead in an unlikely fashion. Xavi's corner was flicked and lifted by Henry at the near post and Pique at the far post made no mistake. That was a classic old style of taking corners. That early goal meant Inter have a huge task ahead. But Inter looked not very much interested in getting back to the game. In the 15th minute Xavi saw his free kick go just high from outside the box. Thne in the 26th minute Pedro made the scoreline with a good finish. It was a trademark Barca move, Xavi received the ball from Iniesta in the middle and send in a pass spotting a long run by Alves on the right, only Xavi could see his run, Alves then send in a cross spotting Pedro on the far post who made no mistake with his finish. In the 25th minute Valdes who was virtually non-existent till that time made a horrendous mistake from a Abidal back pass, but luckily Stankovic shot went sailing over the crossbar. In the 45th minute Keita
saw his header from an Alves corner being held by Julio Cesar.
The second half lacked the tempo of the first half. Barca were more interested in protecting their lead. BUt it cannot be forgotten that they at times displayed some great skills in ball possession. In the 54th minute Xavi almost nade it 3-0 with a great header from an Alves cross but Julio Cesar pulled out a magnificent one hand save. In the 68th minute Julio Cesar pulled out another fine save to deny Alves free kick. Guardiola brought in Bojan for Pedro in the 85th minute. Pedro received a very much deserving standing ovation from the Camp Nou faithfuls. In the 89th minute Maxwell replaced Abidal and in the 93rd minute Jonathan Dos Santos made his Champions League debut replacing Iniesta.
This was a good performance by the ream especially considering that Messi and Ibra were absent. Pedro was exceptional and it is to be seen wehether he gets picked ahead of Hnery in El Classico. Iniesta looked much better that his previous games. There were his usual turns, tricks and passing. He is not at his very best but he is still so dangerous. He showed great vision to drop into midfield and organise play along with Xavi. This performance also calls upon Guardiola to use the 4-4-2 system sometimes, especially with teams which are intended to defend. Xavi simply was the best Barca player on the pitch. He created everything, his vision finding Alves on the right for the second goal was simply out of this world. The rest of the players played their part. It will be really unfortunate to criticize Henry for his performance as he is not used to playing in centre role nowadays.
All About FC Barcelona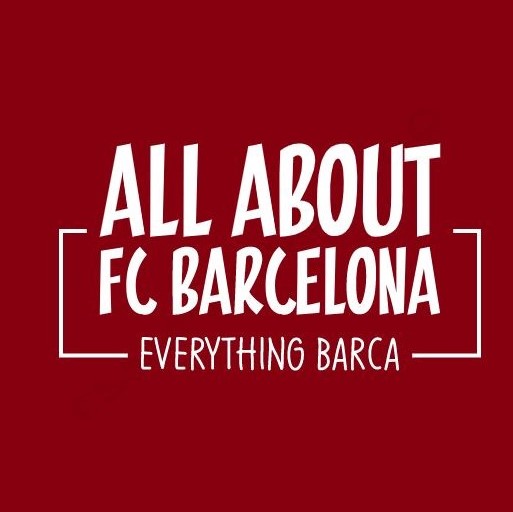 AllAboutFCBarcelona.com is a Blog dedicated to the Most prestigous Club in the world, FC Barcelona by an ardent fan. Here I discuss about the Latest happening surrounding our Club and present my Views about the same.