Nou Camp is gearing for undoubtedly the most important match of this season in not so confident fashion. A failure to win here will see Barcelona's hope of retaining their European crown vanishing into thin air. A number of regular starter are already missing from the squad and there are doubts about some others participation. Toure and Abidal will be missing out of the clash after being affected with H1N1 virus. Abidal could be replaced with Maxwell but Toure's replacement is one of the serious problem for Barca. Ibrahmovic, Messi and Marquez are the players who are doubtful to feature in this match. My intuition says - Messi and Ibrahmovic will be included in the bench with a chance of Ibra featuring in the second half, depending on the situation. But one thing is for sure, even if Messi is fit he will only see the action in the last ten minutes, if necessary. Inter on the other hand has all of their usual starters ready for this match. The much awaited return of Eto'o to Camp Nou is the highlight of this match and all the Camp Nou faithfuls will be hoping to see him being contained. From Inter's perspective they don't have to win this game to proceed to the next stage. A draw fro them will be a good result, but anything less than a win here will be disastrous for Barca.
It is not yet clear how Guardiola will li9ne-up his offense. The defense will be the combination of Alves, Pique, Puyol and Maxwell in front of Valdes. The midfield most probably will feature Xavi and Keita along with Busquets playing the defensive midfielder. Busquets performance will be key for Barca tonight. He has shown always the tendency to go down unnecessarily on challenges. He needs to remain stronger in front of the defense, otherwise the solid Inter midfield will make a mockery of him. The front three will be most probably Pedro, Henry and Iniesta. I believe such an attacking trio will be a disaster. Henry always looked good on the left where he gets more space to run on the wings and he should be used in that position. If that happens Bojan should come to the side as the centre forward instead of Pedro. Iniesta may not be much effective on the right but we are left with no choice.
FC Barcelona usually carry their La Liga form into Champions League. The last two times we drew in the League, we had disastrous result in Champions League. We can't afford to do that. Our home record has been good. But without the service of Messi and Ibra, we need Iniesta, Henry and Xavi to fire on all cylinders. Especially Iniesta, he cannot continue his patchy form. Last time I predicted the result of Rubin vs Barca match correctly. I have a feeling we will do well in this match. I predict a 2-0 victory for Barca.
All About FC Barcelona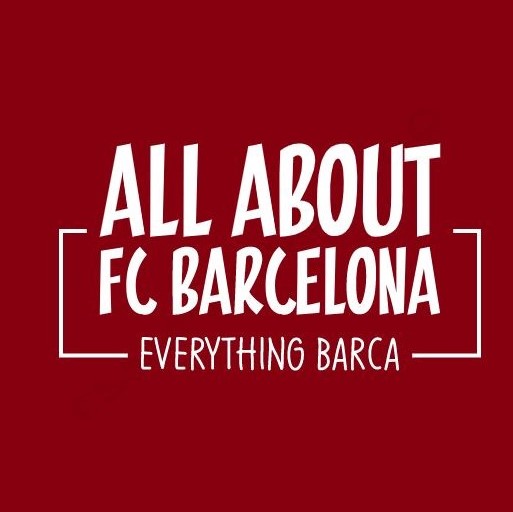 AllAboutFCBarcelona.com is a Blog dedicated to the Most prestigous Club in the world, FC Barcelona by an ardent fan. Here I discuss about the Latest happening surrounding our Club and present my Views about the same.