With Manchester United arriving at Barcelona, all the focus now shifts to the first leg Champions league semi final tie. Barcelona with their above average performance against Espanyol seriously raises some hopes among Barca supporters. Yes, i do agree that we couldn't score a goal, but altogether we played well in that match. But it looks like all the good work from the match will be spoiled by the players like Eto who finds the perfect timing to deliver another stupid outburst. Anyway leave that let's come to the topic. There has been numerous theory running around the net about Barcelona's starting eleven for Wednesday. This is my attempt to add more confusion into already whirling pool.


One of the major questions in most of the Barcelona supporters mind is "Will Thierry Henry start?" There are too many people not in favour of it and some who is in favour of it. The major fact put forward by those who supports the inclusion of the French striker, is his vast experience and success in English Premier League. He should be more adapt in dealing with an English opponent that any other in the squad. But those who are not in favour with his inclusion quickly may point out the tons of failure and disappointment from Henry this season. His arrival was supposed to give Barcelona more strength and valor in taking down the big clubs in Europe. But the truth is that he has not yet made the transition to Spanish style of play. Most of the time he looks completely confused on the ground and his recent complaining of he being played out of his position will not go well with Catalan supporters. Now comes the question of what I think about Henry starting the lineup? My answer is an absolute no. But let me re assure you all that the above mentioned facts are not the primary reason for me arriving at this decision. One thing is sure that Henry is nowhere at his best and if he start may play well, but why to take a chance?

If you look at Manchester United defense their perceived weakness lie at the full back positions. I am not sure whether Neville will start ahead of Brown, but it looks very doubtful. Brown is the possible weak link in that line up, whereas Evra on the other hand looks more solid. Even then Messi should not have too much trouble getting past him. Here comes the problem - if you have watched Messi in the last game he looked very sharp in the beginning and then looked a bit tired towards the end. It may be because of the lack of match practice; hence I may not be surprised if I see Messi starting on the Bench. Hence it becomes very essential to utilise the perceived weakness on the other end. On the current form Henry may not be able to utilise this to the fullest extent, then whom are you going to deploy to do that. Giovanni may not but Iniesta very much will do that. He has played very well in that position earlier also and his small stature and agility will enable him get past Brown easily. He looked extremely good in the last match, and looked very comfortable playing on the left. There could be a doubt of Barcelona attack losing its aerial ability, but that can be compensated by including Gudjonsen in the midfield. Gudjonsen and Iniesta can switch their positions very often to create confusion in the Manchester United ranks. Gudjonsen did not have a great last match, but he looks more solid than Henry and Giovanni. Seeing the form in which ManU is in, it will be essential to use all their perceived weakness.
All About FC Barcelona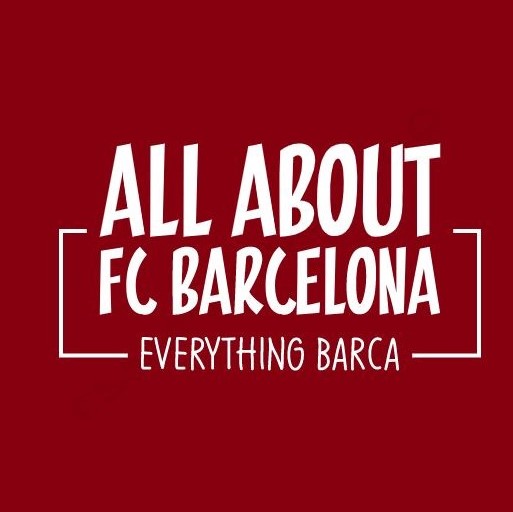 AllAboutFCBarcelona.com is a Blog dedicated to the Most prestigous Club in the world, FC Barcelona by an ardent fan. Here I discuss about the Latest happening surrounding our Club and present my Views about the same.