Critics and supporters together agree on one fact in Barcelona team - that's there is nothing called a defense there. Barcelona defense looks fragile, confused and there are so many words to describe it. Add to the aerial inability we had for ages the defense looks like lost. What is the solution? The obvious answer comes as strengthen the squad with quality defenders, what???? We had the trouble with aerial ball when we won Champions League in 2006. That was the reason why we brought Zambrotta (one of the best Right Back), Abidal (one of the best in Left) and Milito. Add Toure to this we still have a great squad. If we are going to consider replacing some of these guys, where are we going to find their replacements? Puyol, Marquez and Milito are the best available Centre Backs in the world. Zambrotta, Abidal and Toure are the best available in their respective positions. So what is the conclusion? We have the essential ingredients (squad) for success; even then we can't win anything. The obvious answer is that we are doing some basic thing wrong - but nobody knows which basic factor.
Hoping to find a weakness in Manchester United ahead of Semifinal match, I watched closely the ManU vs. Arsenal match. I was expecting Christiano Ronaldo to run riot through the Arsenal line up. Nothing happened, I would clearly state that Arsenal was unlucky to lose that match and gave away goals due to some stupid defensive mistakes. Why was Christiano Ronaldo not effective on that match? Someone (I think #12) in FCBNews commented that Ronaldo is not at all a threat and Rooney is a threat. My answer is - do not rush into making assumptions, Ronaldo still remains the biggest threat of ManU. Then what did Arsenal did to negate his effect? This is the factor which might help us to move into the finals. In Barcelona team's style of play whenever an attack happens from the wings, our full backs try to move as quickly towards the wing and shut down the attack. But a full back moving forward to cut down the space of an attacker from the wings can be easily rounded off by a quality player, as forwards' tend to be more agile than Defenders. When the full backs are rounded off and the forward gets the space ahead our centre backs naturally move to the wings to close down the space leaving tons of spaces inside the box and making the defense looks like a joke. But there was something which Arsenal defense did which made Ronaldo quiet. Whenever a ManU player received the ball in the left or right side, instead of moving close to the player, Arsenal full backs drew themselves back to the edge of box forming a close line with the centre backs - this cut down the spaces available in the centre. But this also left out too much space for the player to work with, but the close line that defenders formed made it basically ineffective the aerial ball in to the centre as a well placed CB can deal with it more confidently. Even if the attacking player makes a move from the wing he was less effective as there is little space at the centre, and he can be closed effectively by a more attacking player who is retrieving back to his half. When I saw this for the first time I thought it would be crazy to leave so much space with players but every aerial ball was dealt properly and it also give enough cushion for the Goal Keeper. If we look at all the goals conceded by our team in most cases our defense looks out of place. Stay Close has been the Motto of defense for ages and I don't understand why we are not doing that. If you can't do this then Ronaldo will run riot.

Again this is my opinion about the problems in the side, this might sound stupid (it may be stupid itself), but one thing you have to ponder is why these quality defender plays so well for their countries and looks like totally lost when playing for Barcelona.
All About FC Barcelona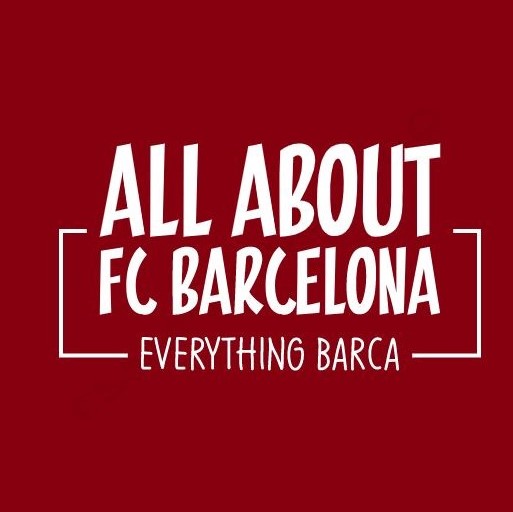 AllAboutFCBarcelona.com is a Blog dedicated to the Most prestigous Club in the world, FC Barcelona by an ardent fan. Here I discuss about the Latest happening surrounding our Club and present my Views about the same.