When
Barcelona
drew with
Valencia
in the first leg of the semi final, there was a basic belief among the
Barcelona
fans that they could surpass
Valencia
at Estadio Mestalla. Considering
Valencia
's form throughout the season and the promises
Barcelona
showed three weeks back, that was a fair assessment. But the last three weeks were the toughest for the fans and players and now does sow some doubt about the possibility of going beyond
Valencia
. Three weeks back ours was the meanest defense in
Europe
, but now they are draining goals. Under these circumstances Rijkaard's decision to leave out Ronaldinho may raise some eyebrows. But I tend to agree with Rijkaard, as anyway Ronaldinho was not at his best this season, so it's better to wait till he gets fit fully. But the most promising of the returnees are Zambrotta and Toure; they should add stability to defense.
For me Barcelona should start with Sylvinho ahead of Abidal as he looks a better option upfront than Abidal. But picking up the midfield might be a little tricky. There is no sense in giving Bojan a start in such a crunch match. Iniesta could start up front on left along with Henry and Eto. This should give us space to include Gudjonsen and Xavi in the midfield. Maybe Rijkaard can think about modifying the formation a bit, not too much. He should go with a 4-3-3 style but with Iniesta playing in the pocket behind the two centre forwards - Eto and Henry. This may resemble a formation like 4-3-1-2. This would be prefect for Iniesta as he don't have to worry about converting too much of chances and do the best he is at - assisting. This will also add stability in the midfield as he can get back much quickly to retrieve the ball. Then in this formation it would be better to have Abidal as the Left back as all the attack is going to be through the centre. Abidal, in this case will give more protective cover than Sylvinho. Secondly such a formation will see Gudjonsen playing a much better part as he and Iniesta can freely switch places. I do agree such a crunch match is not the right places to try these, but this could be safe as you are not changing too much of the formation.
Barcelona management has promised incentive for the team if they can get past Valencia to reach the final. I cannot judge the morality of such a move, but hope this really inspires the team. And Valdes really need to come up with some showing to get us past Valencia.
All About FC Barcelona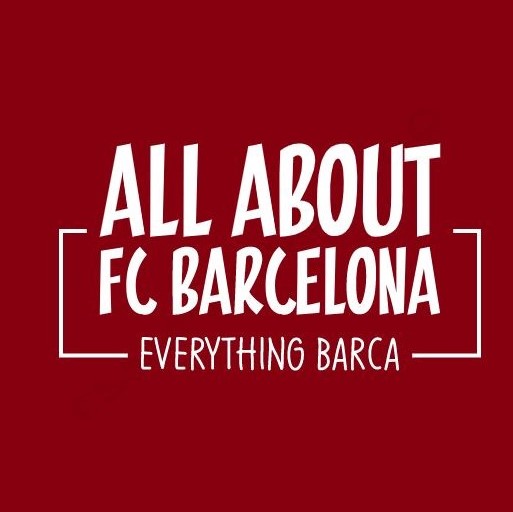 AllAboutFCBarcelona.com is a Blog dedicated to the Most prestigous Club in the world, FC Barcelona by an ardent fan. Here I discuss about the Latest happening surrounding our Club and present my Views about the same.