With the ever increasing injury list,
Barcelona
's visit to
Almeria
was not a easy one. But even in my wildest dream I never thought that we will come from there being the second best team. Our team resembled some high school team with their passing, actually that would be an insult to high school team. They had an opportunity to cut the lead to five points, in the end I will say we were pretty lucky to cut the lead to 7points. A repeat of the same performance,
Valencia
will murder us on Thursday.
Barcelona decided to keep Henry on the bench and started with Bojan, Eto and Iniesta upfront. Gudjonsen started in midfield and for me was a pretty consistent fellow. Puyol filled in as Right Back and Milito and Thuram joined in the middle. Almeria started the game much brighter than Barcelona; they had few futile runs before Barcelona converted from their first real attack. In the 19th minute Bojan put Barcelona ahead after Diego Lopez, the Almeria keeper only could push an Iniesta shot onto Bojan. Iniesta received a ball from Abidal and cut inside two defenders to test the goal keeper, it was the keeper's mistake which gave away the goal. In the 32nd minute Almeria equalised from a corner when Abidal forgot to mark Pulido. In the 35th minute Valdes had to be on his toes to save another Almeria shot. In the 42nd minute Bojan's effort was saved by Diego Lopez. The second half also started the same fashion with Almeria in complete control. Henry was introduced shortly and that seemed to settle the team a bit. In the 57th minute Henry run from the left produced the second goal when he found Eto in the middle. In the 63rd minute Henry effort saved by Lopez after a wonderful pass from Bojan. In the 71st minute Milito was sent off for a second yellow card when he lunged on the defender. The way Barcelona was defending it was a disaster waiting to happen. Then in the 85th minute, Almeria grabbed the well deserving equaliser from another corner.
Barcelona played terribly. It looks like Madrid cannot win any of their away matches now, but we can't win any actually. Every team comes with a plan against Barcelona, to choke them for space by defending upfront. It's not a new thing but the disturbing fact is that we can't find a way out of it. We don't have a plan B; we don't have a player who has a different style. We are lacking a winger kind of player who can simply run past defenders and cross from the sides. That would have drawn defenders from the centre. It was terrible to see Almeria defenders expecting every time Barcelona players to cut to the centre, they could have used the wings a little better. One more thing Sylvinho looks a better player than Abidal while going forward and considering the fact that Barcelona need to win at Valencia he needs to start.
All About FC Barcelona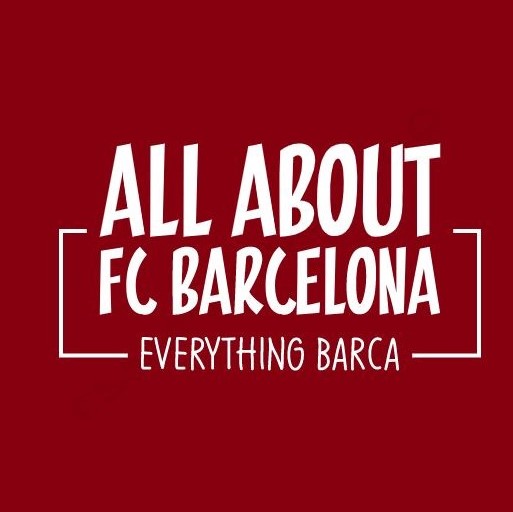 AllAboutFCBarcelona.com is a Blog dedicated to the Most prestigous Club in the world, FC Barcelona by an ardent fan. Here I discuss about the Latest happening surrounding our Club and present my Views about the same.