There are too many similarities with the men in charge of Liverpool and Barcelona. Both have been able to taste the success of Champions League, were very successful in Spain and both are also placed in the elite group of Managers. But is that all which unites them? Not at all! Both of them head a bunch of highly talented players available in Europe. Both of them have a highly functional brain, which works overtime to find the most stupid solutions for the most simplest of problems. They both have an addiction to the concept called "Rotation Policy", which both claims are due to their "Problem of Plenty".

Benitez was able to convince me much early that he is a "Masterpiece in Operation". But with the last Saturday's stunning blunders Rijkaard gave me the pleasure to announce that he is not afraid of any Benitez. Actually he showed us that he can get better of Benitez. Benitez has got lost in the EPL title race much faster than the Concord, at least at this moment he can only try to get back to Champions League contention. But Rijkaard's case is much different. After Christmas even the most optimistic Barcelona supporter had serious doubt about our title contention. Then with huge piece of luck at Sevilla and Zaragoza, combined with Madrid's problem while traveling, we were able to crawl back to contention. The only thing he needed to do was to continue with his best side and make sure that the title can be settled at the worst at Barnebeu. But then Rijkaard is following a quest to stupidity, you can't stop him. He decided to use Eto in the right, Ronaldinho (he is coming back to form) in the centre. He decided to rest Yaya as the season will be very busy. These all were done to surprise Athletico Madrid at their home, the result - Barcelona surprised themselves. Edmilson made a mockery of himself in Yaya's shoes, Ronaldinho apart from that great goal looked totally confused - he was desperately trying to feed Eto, but according to formation it was Eto who was supposed to feed him and Iniesta and Xavi had no idea to whom they should pass. In all these turmoil happening ahead of them the defense lost it completely and conceded four stupid goals to say. The most ironic fact is that Athletico, who started the game totally confused, looked the brighter of the two sides.

What makes Rijkaard a much more stupid is the fact that he decided to experiment at the most critical juncture of the season. We need to win at Valencia and have to be on our toes to prevent Madrid from repeating last season success. It would have been great for the team to go to Valencia with a good result in their bag, but instead their defense now has conceded four in a tough away match. The core to Rijkaard's problem for me lies in an apparent disrespect for his opponents. He would have never tried these things against Madrid, Chelsea etc. Athletico has always a difficult ground for Barcelona to travel and I thought with his strategy - Rijkaard was trying to say that "Without Torres, Athletico is a piece of Cake". Funny that Aguera just showed him the size of the piece he was trying to mouth. Hope sense prevails him and he takes some sensible actions.




Always remember "Arrogance diminishes wisdom".
All About FC Barcelona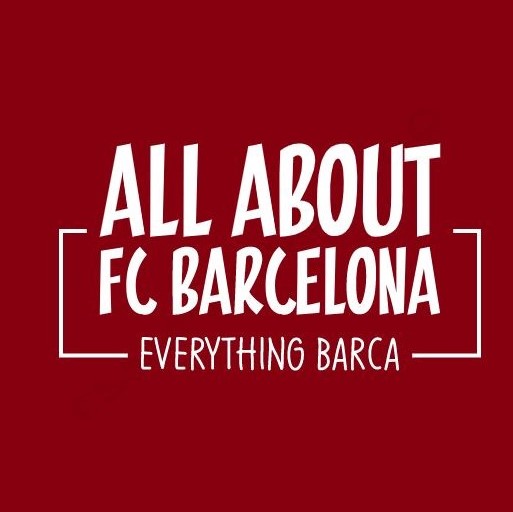 AllAboutFCBarcelona.com is a Blog dedicated to the Most prestigous Club in the world, FC Barcelona by an ardent fan. Here I discuss about the Latest happening surrounding our Club and present my Views about the same.