Viewed from any angle, the decision regarding Ousmane Demebel's future at Barcelona is a very simple one to take. A decision which would have taken a long time ago, even a school kid could have realized that. It appears that's a huge task for FC Barcelona management!
FC Barcelona continues to suprime us all! The ability to create newsworthy items out of rather Innocuous daily affairs surprises us all. The ability of Barcelona management to shoot itself on its foot is jaw-dropping. There is no explanation for this incredible phenomenon.
We are not talking about the earth-shattering news of Messi's departure or Griezmann's departure or Xavi's arrival. Instead what surprises is the ongoing saga of Ousmane Dembele's renewal at Barcelona. There is one logical decision regarding his renewal - his exit, something the Club failed to see the whole time!
No One can Understand the Reasons why Barcelona want to renew Dembele!
Dembele's record arrival to Barcelona was a knee-jerk reaction to Neymar's arrival. Due to that, there was a huge section of fans who wanted Dembele to succeed big time at Barcelona. It was their urge to prove that losing Neymar was no big thing that drove them collectively behind the Frenchman. That huge backing was the reason why there was always hope in a rather hopeless situation with Dembele.
Dembele spent more time on the medical table than on the playing field. If there is a player who never improved on his game at Barcelona, Dembele wins that award hands down. He was all about pace and after that, it was like picking a lottery. Mostly the final product will end up in row Z, or somewhere no other players are there and occasionally at the back of the net.
So it surprised everyone when we saw Barcelona re-opening negotiations with Demebele's team for renewal. There was no logic behind this move. It appears that Barcelona's desperation to have one hopeful superstar to improve its brand image was the driving force behind this. With Messi and Griezmann went, there was no across the nation stars for Barcelona. They were desperately hoping the Frenchman turns out to be one in the end.
Dembele's demands were astronomical. He wanted the new deal to help him earn 100 Million every year. Wow, simply wow. There is no way other than to describe this. Maybe this time Dembele has pushed his luck a bit too far. There are reports of the negotiation breaking down.
But with Barcelona, there is no guarantee. They have an uncanny ability to turn a situation that favours them into an unfavourable one in a flash. The logical decision the club could take is a simple one - sell Dembele to anyone who is ready to take him; if not possible release him. But there is no history in the recent past of Barcelona being capable of making simple, sensible and correct decisions!
All About FC Barcelona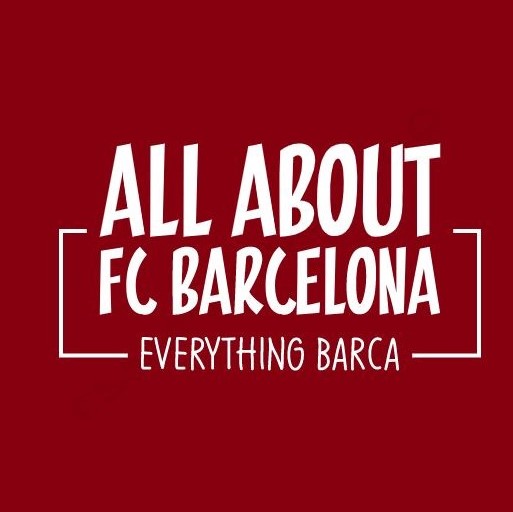 AllAboutFCBarcelona.com is a Blog dedicated to the Most prestigous Club in the world, FC Barcelona by an ardent fan. Here I discuss about the Latest happening surrounding our Club and present my Views about the same.