With the January transfer window fast approaching, many club chairmen and head of recruitment will be looking at their squads, to see which positions need adding to. It can be a difficult time to find players at a reasonable price, but those who are desperate to improve their form will happily pay whatever is necessary, to make sure they get the players they require.
Just as each match has its own set of odds, once a transfer rumour is announced, many soccer fans will look for the betting odds to see how likely it is that a player's transfer will actually happen.
Barcelona are one side that are looking to add to their roster, which will have sports betting fans excited to check the odds for. They will be using their sports odds app to see if a certain player is odds on to make the move to Catalonia, or if it is just wild rumours circulating, trying to excite particularly gullible bettors. As soon as it strikes midnight on January the 1st, those soccer bettors who aren't out celebrating the beginning of 2022 will be looking at their betting apps, to see if/when a signing is confirmed.
So, who exactly is it that FC Barcelona are looking to sign? Given their poor form in both La Liga and the Champions League this year, you'd imagine quite a few players! The one they'd most like to sign is former player Lionel Messi, who they have severely missed this season. However, given he has only just joined PSG, there aren't any sportsbooks offering odds on this transfer actually happening.
Therefore, let's look at some of the players who are more likely to join Barca, and also discuss how likely these moves are to happen.
Ferran Torres
One area that Barca are particularly short in is at the top of the pitch, where in the last 6 months they have not only lost Messi, but also Antoine Greizmann. Sergio Aguero was signed from Manchester City to fill in the gap, but he only managed a handful of games before he was forced to retire, due to a previously undiagnosed heart condition It was a real shame for both him and the Barcelona fans, as they never got to see the best of a truly phenomenal player.
So, who are Barcelona and their manager Xavi Hernandez looking to bring in to fill the gap? The frontrunner in the betting market is another Manchester City player, the Spanish forward Ferran Torres. Torres only joined City in 2020, but has failed to make an impact under Pep Guardiola (the former Barcelona player and manager) so appears set on a move away from the Etihad. Stories of Torres joining Barca have been circulating for a while, but in recent days it appears to have progressed from possible to very likely. Some sportsbooks are offering odds as low as 1/2 , which would suggest it is almost certain to happen. Barcelona will be hoping he is fit and back to his best as quickly as possible, as Torres has missed most of the season through injury.
Edison Cavani
Another striker that Barcelona are interested in is the Uruguayan Edison Cavani. Cavani spent many years at PSG, before signing for Manchester United in 2020. He has played well for the English side, but following the arrival of Cristiano Ronaldo to Old Trafford, he has dropped down the pecking order, and has struggled for playing time.
Moving to Spain could be a good choice for Cavani, who still has a lot to offer as a goalscorer, despite turning 35 in February. Barcelona are the oddsmakers favourite to seal his signature, with odds of 6/4, ahead of Newcastle United, New York City FC and Boca Juniors, who are all at 14/1. Fans would be more than happy to see him play at Camp Nou, and to hopefully score at the same sort of regularity that he managed during his time in Paris.
Cesar Azpilicueta
It is not just in attack that Barcelona are looking to sign players, as their defensive roster could also do with a few additions. One such player who is on their radar is Cesar Azpilicueta, the Chelsea captain. He is a versatile player, capable of playing right-back, right wing-back or on the right side of three man defence.
Chelsea fans would be loathed to see him go, as he has been a fan favourite for many years, helping them to Premier League titles and Champions League glory. However, he hasn't played too much this season, with Chelsea boss preferring Reece James to the Spaniard. Given Chelsea are the 3rd favourites to win the Premier League at 12/1, it appears that Azpilicueta is a player they could afford to lose.
His signing to Barcelona would make sense, and would be a popular addition. Let's keep an eye out on the news and the latest odds, to see how likely it is to happen this January.
All About FC Barcelona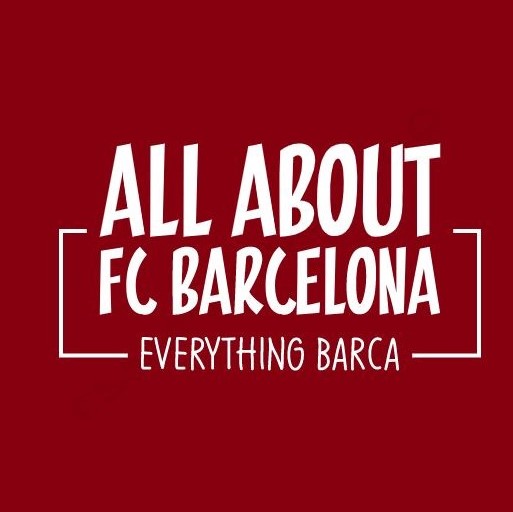 AllAboutFCBarcelona.com is a Blog dedicated to the Most prestigous Club in the world, FC Barcelona by an ardent fan. Here I discuss about the Latest happening surrounding our Club and present my Views about the same.