Every artist was first an amateurRalph Waldo Emerson
Ter Stegen was signed by FC Barcelona in 2014 for a sum of 12 Million Euros. That amount is so low by today's standard that a 12 Million sum would be consider as an investment. But I am not talking about the financial investment but the emotional investment Barca put in. He was scooped in because he was the perfect Barca style keeper available and we didn't want another competitor take a look at him. And we have been proven right. Thanks to him currently we lie on top of the League and as per a summary of the latest betting odds we are the favourite to win the league. And if we did that at the end of the season, Ter Stegan would have played a huge role in that.
But all was this great when Ter Stegan started at Barca; his natural instinct to play out of trouble earned a lot of criticism. One cannot blame the critics also as some of them were really reckless and stupid! But those actions also showcased his real instinct. He was so confident about what he was doing; he repeated the same and made more mistakes. To make matters worse for Ter Stegan, Bravo's stellar performance means he never could get a series of games where he could try to settle himself.
But since the departure of Bravo and naturally becoming the #1 in the pecking order, he has settled down very well. There are few mistakes but they are coming so far in between to be a cause of worry. This season he was truly a revelation saving Barca's defense time and again. The performance have been so good that fans and his own team mates have started to take notice of his performance. Something which usually doesn't happen that much at Barca with Goal Keeper.
All the instability of this season means that Ter Stegan may have to take up more responsibility to lead the defense throughout the season. He may have to continuously keep up his levels high if Barca needs to achieve it's goals. The defense looks shaky at times and their biggest strength at the moment is the presence of the German behind them. This season could be the breakout year of Ter Stegan and we could be looking at a future Barca Captain emerging!
Leganes visit after the International Break could be tricky
FC Barcelona will be travelling to Leganes after the international break. Leganes has been one of the surprise package of the season, holding their head high against many of the major team including Atletico, Athletic. So a visit to them may not be the ideal way to comeback to League action but I am sure that the team would take that. What follows that clash is a trip to Turin and the match against Valencia.

Most of the Barca stars would be in action in International matches mostly friendlies. Two matches which I would follow will be Argentina's match against Russia and Nigeria. These are not the greatest opponents but at least give a picture whether Argentina can find a working system to support Lionel Messi. For Messi each of Argentina's friendlies till the World cup is precious!
All About FC Barcelona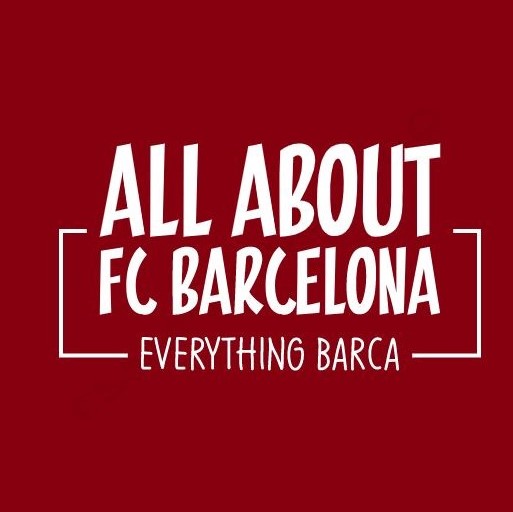 AllAboutFCBarcelona.com is a Blog dedicated to the Most prestigous Club in the world, FC Barcelona by an ardent fan. Here I discuss about the Latest happening surrounding our Club and present my Views about the same.