Cometh the Hour; Cometh the Man.
How things change in a week's time? Last week there was despair and fear of Lionel Messi not being in 2018 next Summer. It was too much for me to even imagine! But on Tuesday night all balance was restored and by the Messiah itself. Such was the brilliance in the performance that everyone have started the "Greatest of All Time (GOAT)" debate once again for the umpteenth time. Everything was stacked against him and Argentina - the altitude, the improbable point situation, surrounded by a bunch of player who has been massively under-performing, a Nation doubting him and the team, the haters waiting to jump on him; in the end nothing of these mattered as Messi decided to end all those doubt by himself.
The fact is that football owes him a World Cup and we have the chance to help him make this possible in Russia. Jorge Sampaoli
Argentina Coach Sampaoli was lost for words describing what the Magician did on that night. Twitter went viral with the reaction of Argentinian Football Federation President Claudio Tapia's reaction when he met Lionel Messi at the end of it all. He simply couldn't contain himself. For the first time the Argentinian football fans seems to have appreciated what he has done for them too.
Those two Gentlemen were extremely thankful to Messi's contribution; they better be because he saved both of their asses. Sampaoli who took over Argentina lately could not have continued without the result; even though it would have been unfortunate. Now he got a chance to fix things as he got six months to finalize who all he is going to take to Russia and what formation he would play their. Luckily for him he could start from scratch as the team is fully dysfunctional barring one man - Lionel Messi. And it looked like Messi knew from the start of match that if they have to be in Russia he have to do it all alone - create and score. And he did the same, the third goal was a testimony to it under pressure he could have slipped the ball to the player coming on the left; but he have done that many times this qualifying campaign and knew that they all are nonsense; so held off the pressure and scored one of the mos improbable lob while completely off-balance and going down.
The game is quiet cruel sometimes and a look at this weekend's fixture shows how cruel it could be for Lionel Messi. After draining emotionally and physically completely at an altitude of 3000 feet now he have a huge match with FC Barcelona at the new Atletico Madrid stadium. Playing Diego Simeone after such a break would be the worst thing anyone could ask for. So this weekend Barca is at a huge risk of losing their perfect start in the League. Atletico Madrid who lies in fourth place six points adrift of Barca will be looking to cut that lead . It's not them alone who have interest in the match, Real Madrid who will be facing Getafe will be looking to cut their deficit of seven points at the top. For FC Barcelona a three point here will be a huge step in consolidating the enormous lead they picked up so early in the season.
In such a crucial match, the question of Lionel Messi starting or not should only be raised by a fool! But considering what happened in the mid-week it could be the most important question to ask for a Barca fan. Normally Lionel Messi selects himself into the team and no coach will ever have the guts to bench him especially for such a crucial encounter. But Valverde may be doing everyone a world of good if he shows up the courage to bench Lionel Messi. He should only be brought in at around sixty minute mark and his team-mates should figure out a way to hold off Atletico without him till that time. To add to that Barca will be playing seven games in span of 23 days from Saturday. That makes for a busy month and managing Messi's schedule becomes more crucial than ever before.
To put Messi on the pitch could be extremely taxing for the player emotionally and physically especially against such a physical opponent. The benefit of bringing him on second half would be enormous with Messi getting more rest and will be playing against a team which might be tiring compared to him. But Valverde's biggest problem will be how to line-up without him. Like Messi, Luis Saurez also have played a mid-week match and could be in line for being rested. But the Barca coach may not have the luxury to rest both Messi and Saurez together. He may have to start with Luis with Deulofeu and Dennis Saurez flanking him. That will be an extremely young attack to play such an opponent and it would be better for Valverde to switch to a 4-4-2 with Dennis Saurez being dropped.
The midfield should select themselves with Busquets, Rakitic, Iniesta and Sergi Roberto. Such a packed midfield would help in putting more pressure on Atletcio Madrid. The defense would be crucial with Pique, Umtiti starting along with Alba and Semedo. It is crucial to start with Semedo as he will be more solid on the right and should counter Atletico left side threat. Valverde could bring in Paulinho in place of Sergi Roberto in midfield to add more steel in midfield and even could play a double pivot. The entire match should be a tactical test for Valverde as it will be the first or many major test this season. A win on Saturday will mentally take this team to a complete different level.
All About FC Barcelona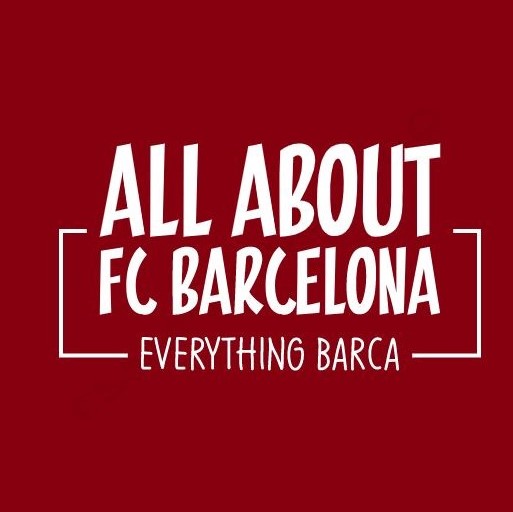 AllAboutFCBarcelona.com is a Blog dedicated to the Most prestigous Club in the world, FC Barcelona by an ardent fan. Here I discuss about the Latest happening surrounding our Club and present my Views about the same.