Santiago Bernebeu, this was supposed to Cristiano Ronaldo's romping ground, a field where he bulldozes opposition into submission, one where he morph into a matador; but someone forgot to tell that to Lionel Messi. Last night Lionel Messi answered his critics in spectacular fashion in the process re-wrote the history books a number of times. Last week while reviewing the performance against Osasuna, I wrote "Which better place to equal Hugo Sanchez record than Santiago Bernebeu?" It looks like Lionel Messi also had the same thing in mind, his hat-trick has taken him two goals past Hugo Sanchez in La Liga all time scorers record. And he did that in a Stadium where the Great Mexican is worshiped. That was not the only record he broke. He has currently the top scorer in Clasico matches, his performance taking him two past Alfred di Stefano's record of 19 goals. What better place to do that? Also his hat-trick at the bitter-rival's home was the first by a Barca player in their history.
This was a match in which Lionel Messi had a lot to prove to silence his critics. Following Ronaldo's Balon d'Or success, his critics started talking too much of the decline of the Argentinian. They c conveniently forgot that before he got injured last season, he was scoring at a ratio of 1.5 goals per match. They conveniently forgot that this is a guy who has repeatedly made the biggest of stage his romping ground. Tata Martino warned them not to rub salt on his wounded ego. But they never listened, lucky for us! This was the first meeting between Ronaldo and Messi after the former won the Balon d'Or. All the criticism, pot shots, insults have been answered in spectacular fashion. He was brilliant. Scored three, created the first, created two gilt edged chances for Neymar to squander away, played a delightful through ball which created the first penalty chance; what more can you ask of a player.
Meanwhile Roanldo didn't have such a bad game. He was linking well with his players, even though he was constantly surpassed by Di Maria he held his end up well. But when it came to lifting the game, Lionel Messi simply left him in the dust. After two fabulous strikes from Benzema which gave Real Madrid the lead, we for some moment looked lost. It wasn't clear whether we would be able to overcome the tide. "Cometh the Hour, Cometh the Man". The second goal which was the most crucial goal of the game came from his sheer determination. How he found space to put the ball in to the net between four Real Madrid defenders is still not clear, but he found.
It was not only the goals he scored which made the difference. His effect on the entire game was simply Magisterial. Everything Barca did come through him. Before and after setting up Iniesta with a delightful ball on the left, he created two great chances for Neymar - but both squandered away. He himself was guilty of squandering a great chance to put Barca 2-0 up before Benzema's equaliser; something which showed that he has not yet playing in full form. Had he was playing in full form he would have buried that, even Lopez appeared to have relieved when he missed. But still he was good enough. The through ball which put Neymar into the box and subsequently fetched the penalty and Ramos' red card was a thing of beauty.
When he stepped to take the penalty, unnecessary doubts were creeping in my mind. It was stemmed from the fact that he had missed some spot kicks recently. As someone said in an online forum, it could be coming from the fact that we Barca fans are eternal pessimists. I mean he had taken lots of penalty kicks with Barca, converted most of them but still we remember the ones he missed and fret whether the next one would be one of them! Lopez guessed both free kick perfectly but couldn't do anything. No one could do anything to stop him tonight. The fun part was that Ronaldo's penalty kick was also similar where Valdes who guessed it right looked helpless. The message to his great Portuguese competitor is clear "I am Twice as Good as You". He currently has Ronaldo in his sights in the Pichichi standing after scoring his 21st goal in 20 starts. A five goal difference may look impossible to some then two games ago the difference was 9 goals, think again!
All About FC Barcelona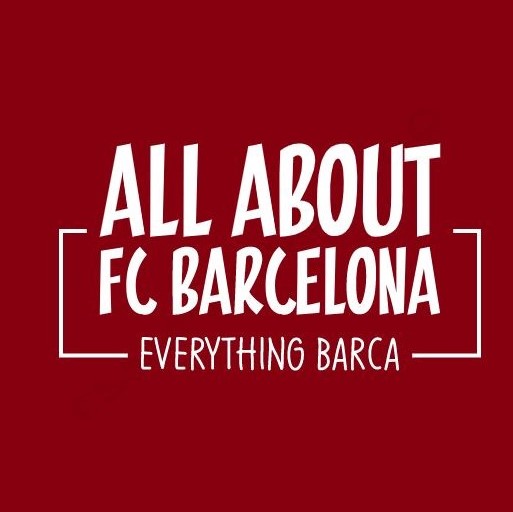 AllAboutFCBarcelona.com is a Blog dedicated to the Most prestigous Club in the world, FC Barcelona by an ardent fan. Here I discuss about the Latest happening surrounding our Club and present my Views about the same.