On Sunday FC Barcelona produced their best performance of the season. A 7-0 victory in itself is self explanatory; but the vigor and desire displayed by players on the field made many claim that "The Vintage Barca is Back". May be it's too early to say about that; but it cannot be argued that Barca played some of the their best football's in their last two matches - first against Manchester City and now against Osasuna. The Osasuna victory has raised the expectation of fans ahead of the Clasico. Even though we have struggled in recent away matches and the last two brilliant performances came at the Camp Nou; one might be tempted to believe that the team has turned their form and it should now show on their away records. One of the major factors for this recent turnaround has to be the coming back of Lionel Messi. Messi has been struggling since he returned from the long layoff; some questioned his commitment, especially with a World Cup to play for in Summer. But he has started to re-emerge back and that's showing in our performances.
For Tata Martino, who himself has faced a long list of criticism recently; this victory comes at the right moment. Even though he has a list of selection headache ahead of the match. The biggest will be to select who will partner Lionel Messi in attack. It's quite strange that Barca's best performance of the season came with Neymar on the bench. Even in the Manchester City match he was less effective, to make matters worse Tata moved him out of his preferred left flank to the right.In the last two matches Iniesta and Pedro both started on the left flank and was pretty effective there. Why did Tata Martino shuffled Neymar from his favorite position? Especially a player who cost 86 million Euros to start with. In the very beginning of this season, I have written about Why we shouldn't get over-excited about Neymar? Now that the article is turning up to be a bit of prophetic!
It has been clear from the start of 2014 that Neymar's form has dipped a bit. To be honest, he wasn't that bad. He did well in many matches, but one goal in the year might have been weighing heavily against him. He was supposed to make the difference when Messi's form drops; but it didn't happen that way. Pedro's and Sanchez performance in last match make it difficult to ignore their claim to a starting position. Considering that this match is more or less a must win for us, Tata Martino knows he has to get the combination right. So the big decision he needs to make is on the players who will partner Messi.
Everyone expect Cesc Fabregas to come back to the line-up, virtue of his form this season. But I doubt that would happen. Our away form this season has been rather shaky, especially in 2014. So it would be always safer and better to have Iniesta in the middle, rather than Cesc as that will give a much better degree of control. The control part is more crucial as Real Madrid most probably will line-up with three in the middle, out of which two will be attacking player(Modric playing the deep lying midfielder). That kind of formation presents an advantage for Barca, but to use that fully we need Iniesta is controlling the midfield.
If Martino is planning to have Cesc, Iniesta and Xavi all in the starting line-up, then the right flank of the attack could be the only option left for Neymar. He played there against Manchester City but didn't instill much confidence. So in such a formation Pedro could prove to be a more useful player than Neymar, especially with his work rate. If Cesc is dropped to bench, then we will have to chose between Neymar, Pedro and Sanchez for the two attacking roles. Pedro and Sanchez were really brilliant this week at the Camp Nou, but at Santiago Bernebeu where Madrid has lost only to Atletico Madrid, the sheer fear factor Neymar can bring in could be crucial. So Pedro and Neymar could start, but again the question will be whether Neymar could start on the left or right? My pick could be to start him on the right; the presence of Neymar would make sure that Marcelo is cautious while moving forward and linking up with Messi.
Many fans feel that Pedro and Sanchez should start ahead of Neymar at the Santiago Bernebeu. But in such a crucial match we may need the brilliance of Neymar more; and in the end that could be a game changer. But that will depend solely on whether Cesc starts or not. I don't think that we would be seeing both Neymar and Cesc is starting at the Bernebeu. It could be a toss up between those two; and for the moment Neymar seems to be ahead in the selection list.
All About FC Barcelona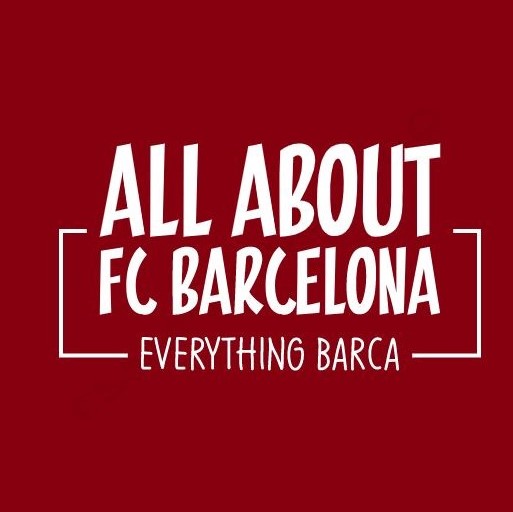 AllAboutFCBarcelona.com is a Blog dedicated to the Most prestigous Club in the world, FC Barcelona by an ardent fan. Here I discuss about the Latest happening surrounding our Club and present my Views about the same.