"Greed is so destructive. It destroys everything. - Eartha Kitt "
Football fans in India had experienced this feeling before, especially La Liga fans - The feeling of being non-existent in the Grand schemes of things. We La Liga fans faced it some years back when one fine morning Star Sports announced that they won't be telecasting the Spanish League anymore. What shocked us that it happened in the 2009-10 season, when Football's greatest current superstars Lionel Messi and Cristiano Ronaldo all were playing in Spain? Majority of the footballing superstars were playing in Spain, but still Star Network deemed it not necessary to pursue the rights to telecast La Liga. The next season Dubai based Ten Sports bagged the rights and La Liga fans were pretty happy with the continued coverage(even though their pre-match analysis program tortured us a bit). Last season STAR SPORTS once again jumped in the pool and won the rights for La Liga for the next three years. Followers of this blog will do well to remember that I did warn you to get ready for Step Motherly treatment of La Liga over EPL. But it looks like that warning was nothing compared to what STAR SPORTS had in store for us!
What exactly I am talking about? Ok, it's a long story. I will try to make it as short as possible. A few month back STAR networks had four Standard definitions Sports Channel and Two High Definition Sports Channel. The Channels were STAR Sports, STAR Sports 2(exclusively for Football especially La Liga and Seria A), STAR Cricket and ESPN in standard format and STAR Sports HD and ESPN HD in High definition. Recently they rebranded they channels as STAR Sports 1,2,3 and 4. At first it appeared a mere cosmetic change but when it's full force was revealed, Football fans were up for a huge shock. Earlier we used to have La Liga being telecasted in Star Sports 2 and EPL being telecasted in Star Sports and ESPN, which is when there is no cricket to show. If cricket is there, then EPL will take La Liga's place. But after the rebranding the folks at Star networks allocated only one Standard definition channel, STAR Sports 4 and two HD definition Channels for Football. So in standard definition EPL, La Liga and Seria A fought for prime time allotment. This is when these three leagues will have almost sixty matches played throughout the weekend. The rest of the Standard definition channels telecast primarily Cricket, that to repeating again and again and again.
With Channels being reduced EPL fans have suddenly started to go through something which we La Liga fans have always experienced at the hands of STAR Network - discrimination. No one would have ever imagined a day when EPL fans had to face this, they were always the darling of Mudroch and Company. Arsenal and Liverpool has been producing some great football this season, but the folks at Star believe that that is too fanciful to shown in Standard Definition. It's only reserved for High Definition. As far as La Liga is considered, we Barca fans has been pretty lucky as we used to catch most of the matches live on Standard definition. It's just plain luck as we were playing mostly at times when no other matches are competing for TV time. As far as our great rival Real Madrid is concerned, their fans haven't seen live matches for a month in Standard definition. It's all HD.
Fans have taken into Social media to vent their frustration but to no avail. Two of the most popular twitter accounts make parody of Star Sports action each day - STAR Not SPORTS and Ghanta Star Sports. Even main stream media outlets have picked up on this and have written some interesting artciles on the same - Where is the Live Football?. But folks at STAR Sports are not bothered. It looks like some Management folks at STAR have identified this strategy to increase the penetration High Definition Channel in the market. One of the reasons for this could be the profile of the average European League fan. It is no doubt that European leagues are more popular among urban centres and thrives mostly among the middle class and Upper middle class population. It is in the demographics football has an equal footing a Cricket (which is the most popular sport in India). STAR Sports clearly believes that the people from this demographic could be forced to shell out more bugs and can be used to achieve their financial and sales target.
That is one of the reason why despite the heavy negative sentiments in Social media, STAR are aggressively pursuing this method. As a fan you have got nothing to do here. Any number of online petitions could not force any change but certain actions definitely could. While pursuing this strategy STAR Sports may have seriously under estimating the resistance level of the Indian football fans. they expect them to simply cave in and start ordering for their HD Set-Top boxes. But I haven't seen any numbers pointing towards that. Instead I could foresee a surge in subscription of Higher Speed Unlimited Broadband Package. In the 2009-10 La Liga season after Star decided to not to buy rights, we followed the entire match on the internet. It wasn't the best available option, but it was the next best thing. It looks like the Football fans and STAR Sports have been engaged in a huge tussle and the one who blinks first will lose the entire game. If STAR succeed in its plans it's just a matter of time before we will see all Channels do this to us.
The worst part of it is that this cheap tactics by STAR comes at a very crucial time especially in terms of increasing the games reach. Traditionally football is popular in certain states in India - Kerala, Goa, West Bengal and all the North Eastern States. But in recent years it has started to catch the fancy of the middle class in India's Ubran centres. Even FIFA realized it recently and have taken steps to increase the popularity of the game in the second most populous country in the World. The awarding of 2017 U-17 World Cup Hosting to India is seen by many as a right step in this direction. But that entire right step would be negated if STAR Sports continue in this path. The only thing STAR would achieve in the venture will be frustrate the fans and alienate the newbies who may have started liking the game. What is the point in awarding TV Rights to Organisation who will act against the same? That's the big question!
All About FC Barcelona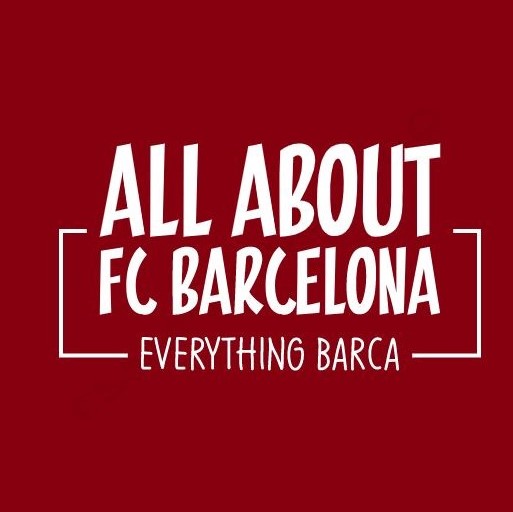 AllAboutFCBarcelona.com is a Blog dedicated to the Most prestigous Club in the world, FC Barcelona by an ardent fan. Here I discuss about the Latest happening surrounding our Club and present my Views about the same.