Lionel Messi has been integral to all things Barca for the past few seasons. At times he has carried us all alone especially last season. The image of a semi-fit Messi coming off the bench and creating the goal which got us past PSG in last season's Champions League is etched in everyone's memory. At times we have been accused of being overly reliable on him(not our fault, he is just that brilliant). Hence losing him at this juncture and that too for almost two months would come as a shocker for many. So for all those who have become paranoid about the prospect of not seeing Messi in action for sometime, I have this to say - RELAX! This could be the best thing that could have happened to Messi and Barca. Why? The reasons follows:
1. Messi really needs two months of Break

Let's be honest, Messi has been out injured this year more than he has been playing. This all started in last season, when we had to force him back to game earlier than expected to get past PSG in UEFA Champions League. Which resulted in a not at all fit Messi playing in Germany and also missing the second leg. Again the injuries started to re-occur with alarming regularity in the new season also. Luckily this injury is not a relapse of the earlier one, but a new one. It's time Messi gets some rest and that too a bit long. For that two months of break from action suits him fine. Above all we know how eager he is get back to action and we may probably will have him back in action in mid January. That's when we need a charge up Messi leading us especially into the dreaded February. When February strike we need him there.
2. No Balon d'Or, will make Messi hungry for more

This injury had laid down to rest any hope Messi fans had of him winning this year's Balon d'Or. It was pretty difficult anyway after Barca was thrashed by Bayern and Bayern having an exceptional season. The lack of action means he will surely have to make way for some one else. That's really good news for the Balon d'Or award and also for Barca fans. First why it's good for Balon d'Or? It just kill the monotone nature the award has ended up in sometime. Every Balon d'Or ceremony ended with messi being crowned and also with Messi's name being started to be etched on the next one. The Award would love a change of winner, and that's pretty hard with Messi playing around.
Why is it good for Barca fans? Remember the time when Ronaldo pipped Messi to the Pichichi title? Just rewind back, how did Messi reacted? He simply torn apart any comptition by scoring insane amount of goals. That's good news for us. In January when he returns he would be hungry to make sure the next some editions of Balon d'Or goes to no one else. Watch out for that.
3. Messi's absence will inspire Cesc and Neymar to lead the attack

Everyone agrees on one fact that this year we appear a little less dependent on Messi. The reason for that is Cesc brilliant form and Neymar starting to emerge as a key player. The fact that the Best Player on the Team is absent for the next couple of months may inspire these two players to emerge as leaders of the front line. It also will give Martino more options in terms of strategy when Messi returns. It also gives enough security when dreadful February touches down. Expect a host of players to get injured around that time also going by recent Marquee signings forms, Neymar also may see a drop in form. That is when Messi coming back would be really helpful for Martino. Going by the way we are playing this season, we may do alright without him in the League. But Champions League is a totally different matter and that's where we could not progress without Messi's inspiration. He should be ready and eager to go when the knockout stages comes calling.
All About FC Barcelona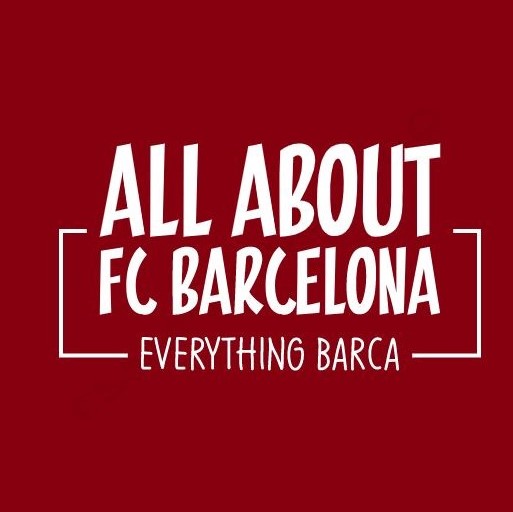 AllAboutFCBarcelona.com is a Blog dedicated to the Most prestigous Club in the world, FC Barcelona by an ardent fan. Here I discuss about the Latest happening surrounding our Club and present my Views about the same.