"Genius, is the capacity to see ten things where the ordinary man sees one. - Ezra Pound"
When FC Barcelona step out tonight to face AC Milan at the Camp Nou, there will be more attention spread on Lionel Messi's individual performance than team's. That's the price Lionel Messi had to pay for being a Genius in an ordinary World. By his own standards Lionel Messi is going through a crisis of enormous proportion (so says the Press). It's been three match since Lionel Messi has officially found the back of net, something of a rarity nowadays. Barca coach has officially declared that he is getting tired of answering questions regarding Messi's form; so everyone expect a big answer from the little Argentinian tonight. Is Lionel Messi playing poorly? That's a question no one is ready to answer in this whole drama going on.
To be honest Messi has been playing at a level below than his normal self in last couple of matches, but then his level has been above others for all these times. To keep on scoring like the way he does has become the new normal for fans of the "Best Player in the World". Any sort of deviation, we will start hearing cries of crisis, lack of form etc. We have been pampered by the treats served by Barca's talisman that we take him for granted. Hence when he step out tonight on the Camp Nou turf, all eyes would be fixed on him. The result looks like inconsequential. That is no disrespect for a Serie A Giant like Milan, but it's just the fact of the matter. FC Barcelona is comfortably sitting at the top of the Group table with a two point lead and a draw would not be considered as a bad result. But anything short of a magisterial performance from Lionel Messi would be considered as a bad one.
If Messi's form is considered as a crisis, then what should we call Milan's? Milan is truly and deeply in trouble. Not in Champions League for the time being but in the League. They lie currently in eleventh position with a sixteen point drift from the Champions League spot. That looks like a bridge too far at the moment, especially in a three horse title race involving Roma, Napoli and Juventus. Since Barca's visit to San Siro last month, Milan has failed to win a single match. Actually they lost two out of three with the worst coming last week at San Siro against Fiorentina. So if there is a right time to face AC Milan, it could be this. Their last visit to Camp Nou saw that sensational 4-0 drubbing inspired by Messi. Barca and Messi faithfuls could be hoping a repeat of the same. But that could not be that easy as their recent set-back could force Milan to abandon any offensive plan. That means we could be seeing another "Park the Bus" strategy.
Gerard Martino has already announced the squad for tonight's clash - Valdés, Pinto, Adriano, Dani Alves, Montoya, Piqué, Puyol, Bartra, Mascherano, Cesc, Song, Sergio, Xavi, Iniesta, Sergi Roberto, Pedro, Alexis, Neymar Jr, Messi and Tello. Martino could send the strongest eleven out there to face the Italian challenge. He himself knows that Messi is under some pressure to score goals and that means we will not see any experiment with Messi on right. Lionel Messi will play as the false 9 most probably with Pedro and Neymar on either side. The midfield could be the holy trinity of Busquets, Iniesta and Xavi with Alves, Pique, Puyol and Adriano in defense.
A victory tonight will seal our place in next round. Considering Milan's recent form anything less than a victory would be not so ideal for Barca fans. Milan could defend steadfastly trying to minimize space for Barca. But this is the Camp Nou, our turf and teams simply don't escape from here. I am going for a 3-0 victory for us, with Messi scoring twice.
All About FC Barcelona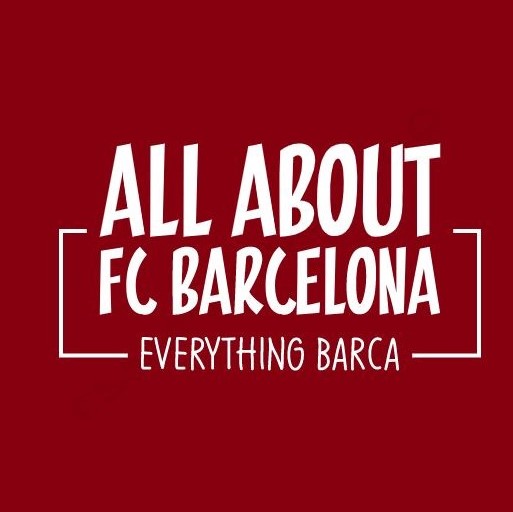 AllAboutFCBarcelona.com is a Blog dedicated to the Most prestigous Club in the world, FC Barcelona by an ardent fan. Here I discuss about the Latest happening surrounding our Club and present my Views about the same.