FC Barcelona's triumph in Rome did shatter some firm belief held by English media and English clubs. The biggest has to be the "English Clubs" claim to be the most potent attacking force in the world. That belief was shattered rather brilliantly by one of the most attacking team in the history of the game. FC Barcelona vs Manchester United was supposed to be a mis-match, according to some English media. They said the same last season also. FC Barcelona was having all kind of defensive worries and their attack was considered impotent to break a defense which kept clean sheets for eternity. This precise thinking for me led to Manchester United's downfall as I pointed out in my previous post
Why Manchester United were Stunned by FC Barcelona in the Final?
. But this victory also destroys the usual claim by English clubs, fans and media to ridicule Barca's style of playing. According to English media, FC Barcelona play a brand of football which looks good for viewing but is deemed to be incappable in winning titles. And even if they do, then could only do in a league where even the bottom placed team come out to attack the champions. But then you will be compelled to ask, how else should the beautiful game be played? I recently came adcross an article by Richard Williams of Guardian -
Barcelona's triumph holds hope for Arsène Wenger's brand of football
. That article precisely points out the state of English football. English Premier League is indeed the most toughest league in world right now; but I haven't heard someone calling it as the most brilliant or exciting league in the world. How can someone call this league an exciting one when Ballack who was supposed to be the most exciting Genrman midfielder plays like a defensive midfielder in Chelsea and still gets payed more than 100,000 pounds per week. My room-mate(who is a Chelsea fan) still don't understand why they extended his deal.

But if you have thought the brilliant display by Barca in Rome could make the Big four of English League to be more attacking, then you are wrong. The early indication is that pundits are calling for a Chelsea like approach against Barca as they have finally agreed that Barca are the masters in their own style of playing. They also seemed to be agreeing and appreciating the fact that they are the only team capable of playing an attacking brand of football and still winning. Only Chelsea fans and pundits seems to differ. I have agreed earlier that FC Barcelona was indeed lucky to get past Chelsea. But then to an extend you can say that Chelsea digged their own grave by the wasy they played football. Atleast after Barca were reduced to ten men they could have sealed the match, but they will hardly leave their box and in a cruel turn of fate they were eliminated by an Iniesta screamer. But I have read some Chelsea fans comments that FC Barcelona's triumph over Manchester United is equal to Chelsea winning the Champions League. I have only one answer to that - dream on. Shaktar Donetsk has beaten us at our home does that make the reigning UEFA cup winner good for the title of UEFA Champions League winner?

But in between all these triump, everyone forgot a bigger fact. A fact which became existent in England. The fact that a good youth system can bring success for the club. English clubs have long abandoned the youth academies which once made them proud. The new owners does not find any merit in investing in young talents. The Manchester side which achieved the treble prior to this Barcelona side had a bunch of recruits honned and nurtured by the club. The success of that Manchester United side has to be associated to that philosophy as it becomes difficult for rival clubs to grab these talents. Just look at the continuing Ronaldo saga. The FC Barcelona side which triumphed at Rome had six home-grown players which started the match and seven altogether who played in the match. Iniesta, Xavi, Messi, Puyol, Pique and Valdes are one of the best in their respective departments at this moment. THe second line of supply is already there with Bojan, Pedro, Jeffren, Muniesa, Sanches, etc. Some may part ways but still will dream about a day of returning back. The big four in English football and Italian football would do a world of good for them and the nation by getting their focus back to Youth structure.
All About FC Barcelona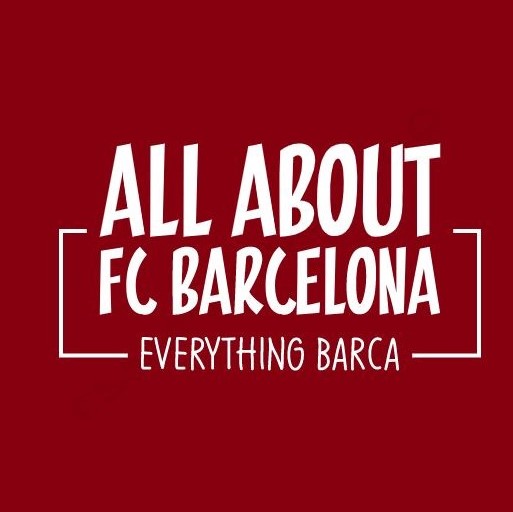 AllAboutFCBarcelona.com is a Blog dedicated to the Most prestigous Club in the world, FC Barcelona by an ardent fan. Here I discuss about the Latest happening surrounding our Club and present my Views about the same.