Wisla Krakow became the first Polish side to defeat Barcelona, all thanks to a goal from Brazilian Cleber. Cleber's 52nd minute goal thus condemned Barcelona to their first defeat of the season and first in the Guardiola regime. This leg was like a dead rubber and the lack of intensity could be attributed to that. I have written a post about the problems
Guardiola needs to tackle
in this season, and I am proven right by this result. This match should not be considered alone; instead it should be analysed along with a last gasp victory against Boca. These two matches were the tougheset we have encountered this season. One was against a good opponent at home without Messi, other one was an away match again without Messi. Barcelona fans will start pointing out the unavailability of Messi as the decisive factor and most probably will curse Blatter and FIFA for this. But I have a question - If Messi gets injured in mid-season, what will happen? This result proves that we need a reinforcement who can give a different option Up front. May be Arshavin is still that option. Whatever let's comeback to the game. Guardiola is stubborn in proving my expected squad wrong. He used Iniesta in the far right upfront along with Eto and Henry. Toure, Keita and Xavi formed the midfield. On what basis did Guardiola assumed that Keita will do a job like Deco and Iniesta in that position? This also prove one more thing - that only one of Toure or Keita is needed in the starting eleven, especially when playing a 4-3-3 formation. The defense was made up of Pique, Abidal, Puyol and Alves. As usual Valdez did all kind of non-sence under the bar.


There were some early attack from Barcelona in the first half. All were organised by the most unlikeliest of source - Thierry Henry. Ya, you heard it right. He had one of the better games and could be highlighted as the best player in Barcelona attack. The first attack Eto wasted with a weak header, the second was intercepted by the defense ahead of Iniesta. Then in the 20th minute Valdez showed his true colour, he held on to a back pass from Pique for long and when pressurised cleared it straight to the path of Lobodzinski whose shot went agaonisingly wide of the post. Then in the 36th minute Barcelona's inherent problem with aerial ball came into forefront. Marek Zienczuk's cross from the left was headed by an unmarked Pawel Brozek, but Valdez did well to hold on to a difficult shot. Just three minutes to the half time Barcelona's best moment of the match came from an Iniesta run who placed the ball for Henry, but Henry placed it wide.

After the half Barcelona conceded their first goal of this year's champions league competition. Cleber was left unmarked in the 52nd minute corner and valdez could not stop his header. Valdez should have done better than that. Barcelona reacted immediately with Eto forcing a save from the keeper after wonderful work by Iniesta. In the 62nd minute Pique's header was directed on to the crossbar from a Xavi corner. In the 69th minute Barcelona was almost caught off gaurd by a rampant Lobodzinski from the right but his shot went wide. Then in the 81st minute Tore wasted another chance and just before the end Bojan who came as a substitute wasted the most important chance after some initial good work.

Alarms bell should already run across Barcelona line-up because of this defeat. But many questions have to be raised about the line-up selected. If Guardiola was interested in having both Keita and Toure in the line-up, wouldn't it be sensible to use a 4-4-2 formation. Then he is the boss.
All About FC Barcelona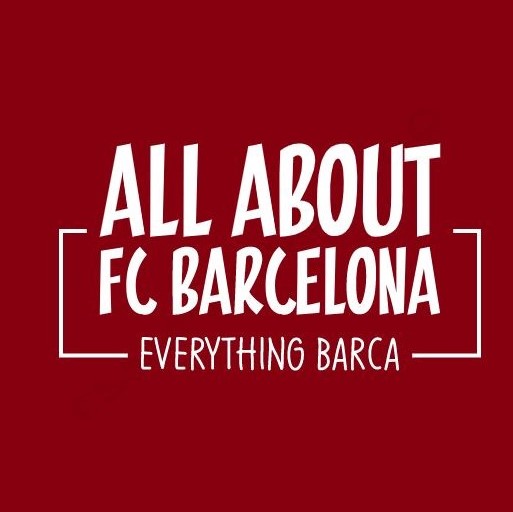 AllAboutFCBarcelona.com is a Blog dedicated to the Most prestigous Club in the world, FC Barcelona by an ardent fan. Here I discuss about the Latest happening surrounding our Club and present my Views about the same.