Guardiola has clarified earlier that
Eto
, Deco and Ronaldinho will not be in part of his new Barcelona plans. Simply put that was the easiest way of putting the blame of two off season on this terrific trio. Ronaldinho's decision made sense as the player has lost his motivation at Barcelona and it was good for him and the club to find a better pasture. Deco had two poor seasons and obviously would have to move out of the club and let's hope he does well at Chelsea. But the surprising addition to the outcast was Samuel Eto. Eto missed the majority of the last season through injury but still had the best record in terms of goals scored against minutes played. He has always been a dynamic character both on the field and off the field. But the excuses leveled for getting him out of the club like "his presence would be bad for the dressing room" did not deserve any merit. There was no doubt that Samuel Eto was an unhappy man; he was unhappy when Gudjonsen was signed and the arrival of Henry did escalate it a bit further. But no one can accuse him of not performing his duties. So it was a big surprise for everyone when he was termed as the discarded in Guardiola's plans. Guardiola in his rush to show to his toughness to media might have missed some tricks in case of Eto. Eto's recent performance against Chivas has left even Guardiola wondering about the next course for the striker.


The way he combined with Messi in Dundee United match has already raised expectation of Eto's staying and completing his contract. Messi himself has urged the club to take a decision in that path. But Guardiola is not giving any indication of that going to happen. But one thing is for sure; Guardiola is going to be in dire straits once Eto leaves as the replacement would take some time to settle and Barcelona fans surely would be demanding more this season. Henry, Guardiola's preferred partner (I don't know why) has already shown signs that he is going to have a great season like last time. Taking all these into consideration let's hope Eto stays. But in reality this looks very bleak. First of all Eto has showed his displeasure in the way he was treated by the club, especially Guardiola. Second if he continues his good form in the pre-season, those hesitating clubs could jump in and sign him for whatever price. You should remember that Roma, Milan and all pulled out of Eto deal due to the remuneration Eto was asking. The thought that it was pretty high and if he continues his form they are going to think the other way. So it is better to see what option lies ahead in front of Barcelona

The first person who comes to mind as a possible replacement to Eto is the great Ivorian

Drogba

. There is no doubt that both players are equal in stature. Both are a bit different; but there is no doubt that Drogba could be the best replacement for

Eto

. Drogba has not known for his prolific goal scoring record like Eto; but then it should be remembered that Chelsea play a more defensive way of football. But when you compare both strikers, Drogba for me has a bigger presence in big matches compared to Eto. I am not saying that Eto has not performed in bigger matches, but Drogba always used to perform something spectacular against tougher opposition. Now the big question, will this deal be possible? Drogba has indicated of his intention to move out of Chelsea but the club may not let him go for whatever price. Second and the most important factor could be he is currently recovering from injury and how his form recovers also need to be seen. So at the present moment signing of Drogba looks far.

The next person in line is

Berbatov

. He is one striker whom I admire. He should be motivated to do well in the highest level of European football. He has the habit of dropping back to help out the defense and links well with midfield in creative play. But can he emulate an Eto is still a big question? Secondly with Manchester United interested he may be tempted to stay in London. The third is

Benzema

; the Lyon striker was the first one to be linked with Barcelona. But a disappointing Euro campaign might have killed the move. The club looks like interested in him, but the player and Lyon are ready to wait for some time to get the best deal. The next one is

Adebayor

. It was surprising that after just one good season he was treated as a super star. He is a good striker, but no where near the class of Eto. Luckily the move looks like over and Adebayor is desperately trying to win back the Arsenal fans. Then there was

Pavylechenko

, but he looks like more interested in joining premier league. Then

Villa

, who looks like a good option but will be very hard to realise the deal.

So the picture becomes clearer now. It is going to be very tough for Barcelona to find a replacement for Eto. The most sensible thing for Guardiola is to stop being adamant and get Eto involved in his plans. But I doubt that is going to happen. All these will depend on one big transfer, Ronaldo's transfer to Madrid. Once that happens we might see frantic selling between top clubs.

All About FC Barcelona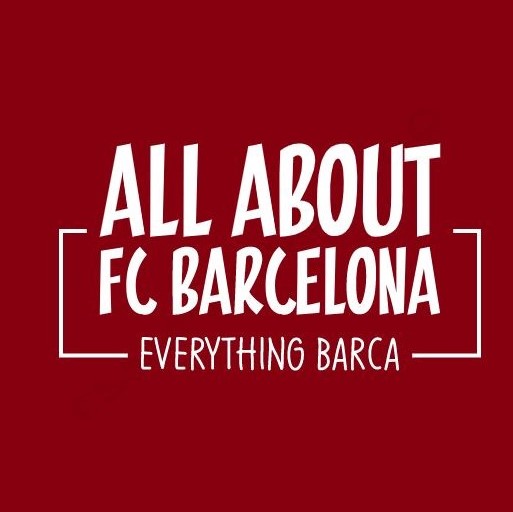 AllAboutFCBarcelona.com is a Blog dedicated to the Most prestigous Club in the world, FC Barcelona by an ardent fan. Here I discuss about the Latest happening surrounding our Club and present my Views about the same.