With the not so comfortable victory against Mallorca, Barcelona seems to have put their derailing quest for the championship back on track.In a match were goal scoring oppurtunities came at a premium Barcelona emerged victorious with Marquez and Eto getting in to the scoresheet. There were lots of talks inside and outside the Barcelona camp about playing with style and playing with substance. It looks like players have chosen to play with more substance rather than style.
For the first hour of the match defence were completely on top. Both the defence looked extremely organized and were too good in cutting down any opposition chance. The first googd chance of the match went to Mallorca with Daniel Guiza showing some good skills, rounding off Milito only to see his shot go wide. He should have done better, atleast tested the Valdes. Some minutes later Iniesta returned Mallorca the favour by shooting wide after dribbling in to the box. A goal there would have changed the complexion of the complete match itself. Much of the first half the pattern continued but ended with Xavi missing from an Eto'o Pass. After the break, Bojan was introduced in place of Gudjonsen. But that didn't seem to improve a thing until from nowhere Xavi's corner found Marquez. With a Goal lead Rijkaard introduced Henry in place of Giovani and Edmilson in place of Yaya. With the goal lead Barca looked more confident and upped the tempo a little with Henry finding the net, but adjudged offside. To put the icing on the cake Eto striked in the injury time to make it 0-2. With three points in the bag barcelona will be keenly hoping madrid to start slipping soon.
Barcelona may not have played the most attractive football in the match , but still it was effective. Its good to win away from home as it will help them climb the table above all the players will be confident and motivated. There may be some criticism from the fans and media for not playing with flair. As far as i am concerned, I don't care a damn if Barcelona continues to win. Always remember that we cannot win beautifull all the time, we should be prepared to win ugly( i mean really ugly). Secondly once the players can put together a string of victories their confidence will be high and slowly the flair in their game will return as twice as effective it was early. As far the players effort were concerned everyone had a good game( not great game). Henry looked like the time off the game has helped him a lot. Bojan looked very natural. Iniesta squandered some chances but as usual he looked very good on the pitch. Marquez looke dlike the best Barca player on the pitch.
2nd Goal by Eto(Don't Miss it):


Mallorca vs Barcelona: Golazo de Eto'o
Uploaded by Gazpacho27
Highlights Of the Match:

Line Up:
Mallorca (4-4-2):
25 G. Lux,7 F. Varela,17 D. Navarro,16 J. Nunes,3 F. Navarro,23 J. Manuel Gutierrez,4 G. Pereyra,6 A. Basinas,18 J. Arango,10 A. Ibagaza,14 D. Guiza

Barcelona (4-3-3):
1 V. Valdes,5 C. Puyol,4 R. Marquez,3 G. Milito,22 E. Abidal,6 X. Hernandez,24 Y. Toure,7 E. Gudjohnsen,17 G. Dos Santos,9 S. Eto'o,8 A. Iniesta
All About FC Barcelona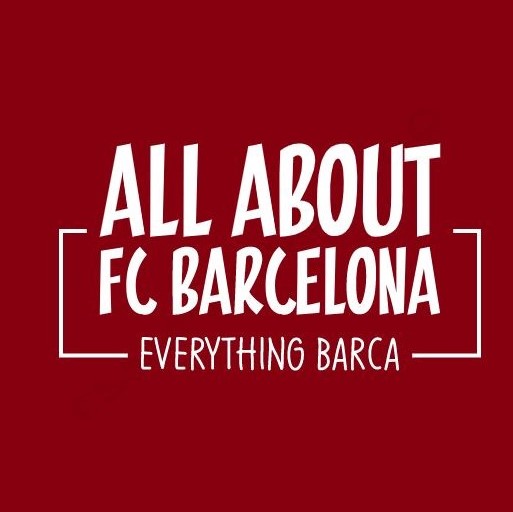 AllAboutFCBarcelona.com is a Blog dedicated to the Most prestigous Club in the world, FC Barcelona by an ardent fan. Here I discuss about the Latest happening surrounding our Club and present my Views about the same.