With the last night draw against Athletic Bilbao, Barcelona quest for another Spanish League title has taken a serious setback. If anything hurts more is the fact that Real Madrid won against Villareal yesterday. Barcelona failed to hold on to the lead and perished for their goal scoring nuances. mathematically barcelona is still in the hunt even with the huge nine point gap between the leaders. And there have been a huge sense of optimism among Barcelona fans (saw it in the many barcelona blogs i visit) about getting the job done this season. Barcelona have no one else to blame for the mess they are in now. They started the season without much purpose and are catching up with Madrid for their lack of effort and enthusiasm. Actually from last January Barcelona are desperately trying to catch up with Real Madrid, a team many pundits wrote off some season ago.
Barcelona will be trying their best to keep the league alive till 7th of May, when they play Real Madrid at Bernebeu. For that they need the help of their fellow clubs in the league to cut down Madrid's lead to three points by that time. If that happen and Barcelona wins every other game left in this season, they have a real chance as everything will depend on the El Classico at Bernebeu. One thing that works against the above mentioned possibility is Barcelona's form this season. For a brief period in the start of the year they looked really compact and confident. But with Eto's departure for African Nations cup everything started to fall over again. Many fans have complained about the African Nations cup and how its going to hurt us. But those sentiments is never justified as it is impossible to explain a star studded team like Barcelona failing to put up a decent show in the absence of two of their stars.
Another factor which will work against barcelona is the fact that they still remain in three competitions - Champions League, Copa Del Rey and La Liga. The hectic schedule will take a heavy toll on the Barcelona players - already rusty and out of form. The third factor is Madrid's form this season. they may not have looked convincing, they may not have thrashed their opponents, Cassilas may have been making an average of 8-10 exotic saves per match but they look like more organised and more importantly they doesn't seem to be in a mood to drop any points. They are already out of Copa Del Rey and that means they only have two tournaments to concentrate.
The fourth factor is the fact that Barcelona has to play Sevilla, Zaragoza, Athletico Madrid and Real Madrid away from home and Getafe and Espanyol (two clubs which have a history of hurting Barcelona) in home in coming weeks. Whereas Real Madrid will be playing the Getafe, Sevilla, Valencia,Deprtivo (Clubs which can help Barcelona) at home and zaragoza away from home. Zaragoza have in the past hurt Real Madrid, but the match is in 36th week and it might be too late by then. So basically Barcelona may be chasing a losing race over here. Barcelona's greatest oppurtunity lies this season in Copa Del Rey. La Liga might be over for them, if they stop concentrating more on La Liga, they could win the Copa Del Rey and put up an impressive show in Champions League (who knows we can win that too).
But all this is for Rijkaard to think upon. He is the Boss and he have to take an immediate decision. But as fan i would love to see them fight for all the trophies, but then somewhere in my brain some voices echoes the above mentioned ideas. May be my brain is dump, many say so and i hope that is true in this instance.
All About FC Barcelona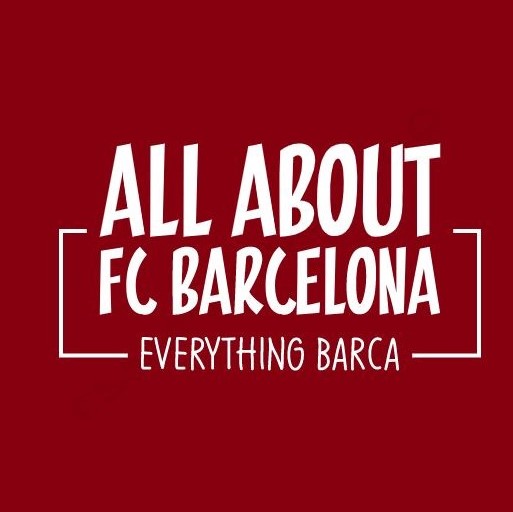 AllAboutFCBarcelona.com is a Blog dedicated to the Most prestigous Club in the world, FC Barcelona by an ardent fan. Here I discuss about the Latest happening surrounding our Club and present my Views about the same.