It is safe to say that Barcelona FC are having a bad time as of late, but all is not lost for them just yet. Find out more here.
Heading into the November international break, Barcelona sit in ninth spot in the table, 11 points behind Real Sociedad, who are surprisingly sitting at the top of the table, having just lost the one game all season.
They are also 11 points behind Real Madrid and Sevilla, and six points behind Atletico Madrid in 4th spot.
A Tough Season So Far
Barcelona have only won a third of their games this season and have collected just the five points from their last six matches - something you do not expect from a club as big as Barcelona. Their season got off to the worst start possible when Lionel Messi, one of the best footballers in the world, headed to pastures new - it was also going to be very difficult to replace the magical Argentinian. To add to the loss of Messi, they also had to get rid of Antoine Griezmann due to money issues.
While Barca fans will be rightfully annoyed by their team's performances this season, the bookies will be loving it as people will always be willing to bet on Barcelona because of their reputation and the huge history that they have. Despite their current poor form, which will not last forever, they are still one of the biggest clubs in the world and any bookmaker that is serious about the industry that they are in, such as those you can find at https://www.betinireland.ie/, will offer odds for everything Barcelona related.
Xavi Can Turn Things Around
Ronald Koeman was the manager of Barca for 14 months, but when you are managing such a big club, you need the results to go your way, and that just was not happening. Therefore, it came as no surprise to hear the news that Koeman was sacked as their manager. The owners brought in club legend Xavi as his replacement, and we think that he will be a great replacement for Koeman and can turn things around for the Catalan club.
So, how can he turn things around and why is he the perfect for his old club? Well, Xavi spent a staggering 17 seasons at the Nou Camp and was a product of their youth system. He is now one of their most decorated players on their history, having won no fewer than 25 trophies during his time as a player - this includes eight La Liga titles and four Champions League titles. He made 767 appearances for the club, which is a number that has only been beaten by Messi.
Xavi was a player that helped to set the high standards for Barcelona during their glory years, and he should be given time to help get them back on track. Xavi is very familiar with the ethos of the club, and he will develop and back the club's youngsters and will not commit the same public errors that Koeman did by passing comments that did not sit too well with their fanbase.
The main gripe that Barca supporters had with Koeman is the direct playing style that he had them playing - they were heavily reliant on crosses, which is not what they are known for. We are sure that Xavi will get his team playing their traditional passing-based style that has helped them to so much success in the past. Xavi's team will crave the ball, just like he did when he played - he once said in an interview that he suffers when his team does not have the ball. Koeman thought that to win a game was enough for Barcelona, but this was because he did not understand that the fans not only want to win, but they want to win in style.
Xavi has already demonstrated that he can implement this style of play as manager of Al Sadd in Qatar. He led them to the league title during his second season as their manager. They won five other trophies under Xavi, and now feels that it is time that he tried his hand as Barcelona coach.
How Barcelona Could Line Up Under Xavi?
Joan Laporta, the club President, seems to prefer the 4-3-3 system so if Xavi sticks to this, then he will have to play Ronald Araujo and Eric Garcia at centre-back. Garcia has the ability to play in the midfield, while Araujo is blessed with the speed to get back quickly and stop any counterattacks. Marc-Andre Ter Stegen will play in goal, while Jordi Alba and Sergino Dest will play at left-back and right-back.
With Busquets getting on a bit, it is likely that Xavi will play Frenkie de Jong and Busquets interchangeably. Then, for the attacking flair, we are sure that he will go for Pedri and Gavi, who are two youngsters who have been very good for Barcelona this season.
Xavi will look for width through Ansu Fati and Ousmane Dembele on the flanks, while Manchester City's Raheem Sterling has been linked as a possible transfer target. With Sergio Aguero not being available for Barcelona because of heart issues, it leaves Xavi with no proper striker in his squad. However, Memphis Depay has proved his ability as a striker, scoring six goals and providing two assists this season, so we expect Depay to play up front.
Barca Are Not Out of the Title Race
Barca might be 11 points behind Real Sociedad and many Spanish commentators are ruling out Barca picking up any silverware this season, and they definitely do not think that Barcelona have any hope of going on to lift the La Liga title. However, we still think that it is far too early to rule out Barcelona, and this is something that Real Madrid's Dani Carvajal has stressed recently. Although he conceded that Barcelona are a lot further behind at this stage than he could have imagined, he has far too much respect for his rivals to completely rule them out of staging a comeback.
All About FC Barcelona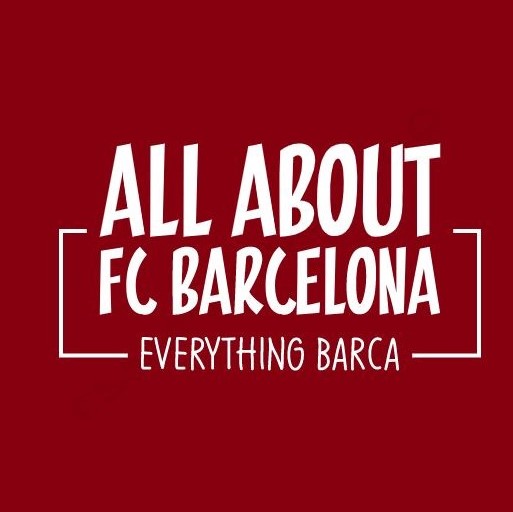 AllAboutFCBarcelona.com is a Blog dedicated to the Most prestigous Club in the world, FC Barcelona by an ardent fan. Here I discuss about the Latest happening surrounding our Club and present my Views about the same.