Bayern bossed Barcelona on the Camp Nou pitch like they were taking an evening stroll. Barcelona came well short of putting up a fight. Whether they were interested?
The final whistle came with a huge sigh of relief for many fans including myself. There was a sense of relief that this result was somewhat justifiable to ourselves. This wasn't a humiliation, and Bayern didn't have that many chances also.
In all this, we also validate an unpleasant truth which we all knew beforehand but was not willing to accept. This match showcased the gap between FC Barcelona and other superpower clubs in Europe. We are technically a mid-table team in Europe. Bayern played in second gear for most of the game, shifted momentarily to third gear to score the goals and went back. It was a stroll in the park.
Barcelona Surrendered without a Fight
Koeman lined up with a 3-5-2 formation against a team that is known to dominate midfield usually. The formation was ideal but the players chosen were less than ideal. The early exchanges gave hope of our midfield surviving this encounter, but once Bayern moved to second gear those were dashed. Initially, we tried to make a match of the game, but slowly the enormity of the task was upon us and we were pinned back.
Adding Roberto in a 3-5-2 formation means that you are not sure of what you are doing. And it was in the full display after Bayern started to increase their effort, he simply moved into a right-back position. We played in a 5-3-2 formation once Bayern upped the ante.
This was an ideal match to try the 3-6-1 formation with Puig playing behind Depay. Especially with Luke De Jong's arrival and lack of any alternative. Or at least we could have tried with someone else than Roberto on the right. With Roberto on the right, we had neither pace nor passing skill. Puig may also have struggled, but at least he would have tried!
Barcelona's Midfield was no match to Germans
The impressive midfield duo of Pedri and Busquets which worked wonders in Euro, suddenly was invisible against Bayern Munich. They failed to control anything about this game. With absolutely nothing up the pitch, they were not getting any berating space or outlets.
One have to now question why we signed Luke De Jong! This guy moves at snail pace and with Depay dropping deep, Bayern could easily keep their high line. Instead of him, if we had some kid with pace, at least we would have done something.
In the end, this result is not a fault of anyone, it's just the vindication of the drop in standard at Barcelona. Hope they can forget this and move forward. It won't be a bad idea not to focus on Europe anymore this season. We simply don't have the strength to upset anyone in Europe now!
All About FC Barcelona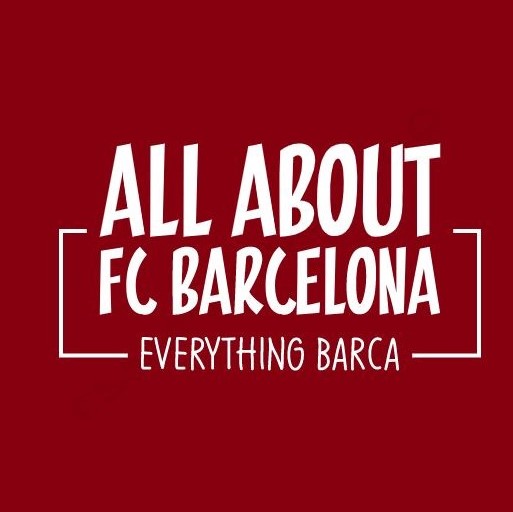 AllAboutFCBarcelona.com is a Blog dedicated to the Most prestigous Club in the world, FC Barcelona by an ardent fan. Here I discuss about the Latest happening surrounding our Club and present my Views about the same.