Barcelona meets the German Champions for the first time after that horrible 8-2 losses.This time Lionel Messi won't be there, last time even that wasn't much of a help!
Let's be honest, if there has been a time not to face the German Champions, that could be this. Some would say, playing them early is a good option. However, I have a completely different opinion about it. Playing Bayern Munich when we are not sure about our best eleven is quite scary. And to make matters worse, many are out of this encounter and many may have fitness issues.
If the odds we see the in the Official OlyBet website paints a realistic picture, we should be pretty happy with anything other than an absolute mauling. Maybe it may turn out to be to our advantage. After all, when the expectations are less, Barcelona is not expected to put up a show. Instead, they could try to grind out the match and at least score an upset!
The biggest worry for a Barcelona fan is how Barcelona is going to be set up. Martin Braithwaite has been ruled out of this encounter, which technically leaves only two guys in attack - Depay and Luke De Jong. From a debut point of view, Luke could not have asked a tougher prospect. But despite that he is expected to start, owing to our lack of fit players.
The best news for me is the fact that Koeman may be forced to use a 3-5-2 instead of a 4-3-3 against Bayern owing to lack of players. That formation would give us an option to at least crowd out the midfield and make life difficult for our opponents. The likes of Lewandoski could still make a mockery out of it, but still, it gives more coverage to our players.
How well the Players deal with the Scar of 8-2?
The most important fact would be how our players are going to deal with the ghost of 8-2. That mauling would be in the back of every player's mind and if we concede an early goal, then the nightmares may come to visit soon. It's no secret that Setien's tactical mistake contributed a lot to that 8-2 defeat, but still many of the experienced players that night played pathetically. A repeat of that kind of performance will guarantee a similar result, or even a much worse one.
This match will be a good test of the character of this team. This will showcase how the team can suffer and try to grind out a result. Depay may have limited opportunities but may have to grab the ones which come his way. He would be one player who could play without fear as the expectations are pretty low.
This match has the potential of being a 'Manager Sacking' one if one is not careful. The defence of Barcelona looks horrible at the moment and if Pique and Lenglet both start, we could be in for a real mauling. Pique remains one of the best defenders, but rushing him back from injury would be suicidal like we did against MBappe last season.
This match calls for a very rather defensive approach from the team. If they could get a favourable result, this could become the catalyst to propel the team forward for the rest of the season. If it goes the other way, then things could soon trend south for Barcelona.
All About FC Barcelona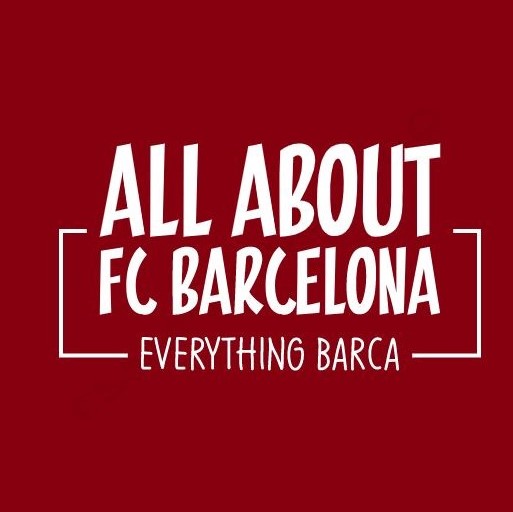 AllAboutFCBarcelona.com is a Blog dedicated to the Most prestigous Club in the world, FC Barcelona by an ardent fan. Here I discuss about the Latest happening surrounding our Club and present my Views about the same.