It appears for Dani Alves, age is merely a number! The veteran has expressed his wish to return to Barcelona, Should Barcelona let him?

The most talked points from Argentina's 2-0 defeat against Brazil were the horrendous refereeing and the performance of one of the oldest player on the pitch, Dani Alves. Dani started as the right back, may be safe to say as a Right flying back and put on quite a display on the right.

Defensively and Offensively he was top class and reminded everyone of his numerous performances on the right for Barcelona. He has been released by PSG this season, and the performance against Argentina clearly showed that he even at 36, is still quite a catch. He was expressed his wish to come back to Barcelona and this is why Barcelona should let him.

Even at 36, He remains quite a Brilliant Player
What surprised many against Argentina was the ease with which he was dealing with the Argentinian threat. And Argentina was the better team throughout! Had it not been for Dani Alves, Argentina would have been much more potent in the box from the right. And his involvement in the first goal clearly shows that he is still at his very best when he goes forward.

It appears that this is a season of coming back of our players. Neymar is expected to join soon and if Dani also joins Barcelona fans would be quite happy. Dani's arrival once again could lit up the right side of the pitch. That's an area where we struggled the moment Messi is moving inside.

As a Free Agent, Dani Alves comes literally for free barring his Salary
Despite his issues with the current management, Alves have in last few months repeatedly expressed his desire to done the Blaugrana jersey for one last time. At 36, Barcelona could regard him as a risk transfer. But if we are planning to sell Semedo, then Roberto, Alves and Moussa Wagué could equally distribute the load.

By going by his performance recently, I don't see any reason why he will not be a regular starter. The only issue will be the salary. Alves willingness clearly indicates that he will be ready to take a lower salary just to play with Messi again!

Dani Alves could be Perfect Coach for Wague
Let's be honest, the moment Moussa Wague made his debut we felt he could be the next Dani Alves in the team. We expected Semedo to do the same, but his performances in big games were very inconsistent. But Wague whenever he played, was able to create a threat from the right. That is so essential to creating space for Messi.

If we need Wague to emerge as one of the best, then there is no one better to take him under the wings than Dani. Wague and Dani together could take the load and become quite a potent duo on that right. That also allows him to learn from the very best.

Dani will be picked up by one of the top team in Europe. let's hope it's Barcelona who does that. We don't want him to go to a rival, especially when we don't have a potent right back in our ranks. Maybe it's time for Messi to demand his return.

All About FC Barcelona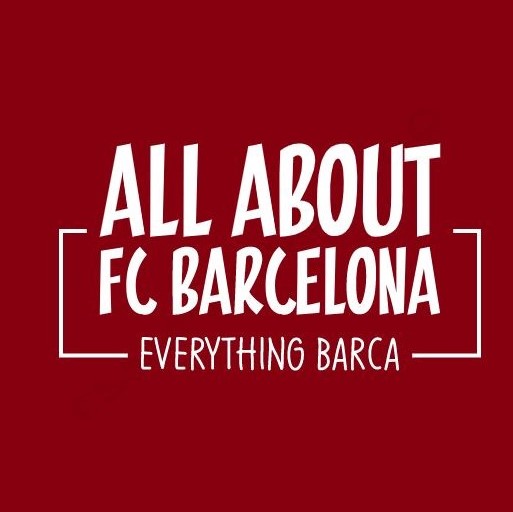 AllAboutFCBarcelona.com is a Blog dedicated to the Most prestigous Club in the world, FC Barcelona by an ardent fan. Here I discuss about the Latest happening surrounding our Club and present my Views about the same.