The Unexpected Exits of both Real Madrid and PSG shows why Barcelona's progress to next round is not a a foregone conclusion.

At the end of the first round of the first knockout stage of this year's UEFA Champions League tournament, Real Madrid's and PSG's progress was more or less a foregone conclusion. Many considered Barcelona's chances as a tricky one, but one the current Spanish Champions was expected to go through.

But all those Foregone conclusions were torn apart by a combination of extreme complacency and a determined opponent. In this background, it is safe to say that Barcelona's progress to the next round may not seem simple as I have thought earlier.

Favourites Dumped out of Tournament in 48 Hours
What transpired in the last 48 hours shocked the hell out of everyone in the Footballing World. Personally, it may have given a sense of happiness considering as these two teams were our rivals. But in every aspect, this wasn't expected to happen.

The PSG result was a real shock to me. Real Madrid's result did surprise, but there was a chance of that happening. After all, they were completely outplayed by Ajax in the first leg, and true to their Champions league history, they somehow escaped with the victory. PSG's was quite a shocker. They were the better team by miles in both legs but still ended up getting knocked out, that too by a team which was missing key personnel.

Free Shipping. Buy SAMSUNG 55" Class 4K (2160P) UHD Smart LED TV UN55NU6900 (2018 Model) at Walmart.com
In hindsight, these two results can be explained by one factor, Complacency. The first leg result affected their thinking process and they never took their opponents seriously. We faced the same situation last season at Roma, where the first leg result seemed too big for the opponent to overcome. But overcome they did.

Despite Ajax dominating the first leg, the 2-0 scoreline appeared secure for Real Madrid. Their captain even got himself booked and decided to miss the second leg. He was too confident of his team's ability in the first leg. In PSG's case, it was complacency and a series of errors which actually created this unfavorable situation. Like in the Roma game of ours, by the time everyone realized what is happening, it was too late.

Away Goal and Speed on Counter could be Tricky for Barcelona
Even though Lyon is lying in the third position, they possess a serious threat for this Barcelona side. They demonstrated that in a recent meeting with PSG, that their effectiveness could destroy your plans to pieces. Even though their away form has been pretty poor, two factors make them extremely dangerous.

Free Shipping on orders over $35. Buy Messi - eBook at Walmart.com
The first factor is the away goals rule in the Champions League. Lyon has demonstrated well how they could stop Barcelona. If they do the same at Camp Nou, then the away goal becomes extremely important. If Barcelona fails to score in the first half an hour, all kind of things will pop in every one of our players head. Suddenly the failure to score in France could become a huge risk.

The second factor is the speed of Lyon attacks. If Lyon is able to counter-attack us with speed, as they have demonstrated recently; the porous backline of Barcelona could be in for some trouble. And they will have Nabil Fekir returning after being suspended in the first leg. If Barcelona doesn't push Lyon back from the outset, this factor could become a killer blow.

All About FC Barcelona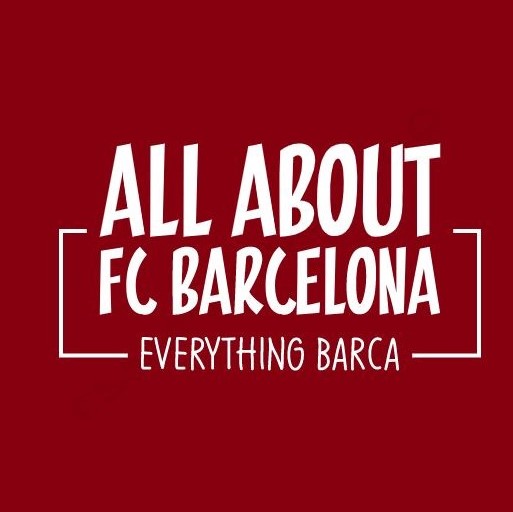 AllAboutFCBarcelona.com is a Blog dedicated to the Most prestigous Club in the world, FC Barcelona by an ardent fan. Here I discuss about the Latest happening surrounding our Club and present my Views about the same.