Ernesto Valverde's Barcelona side stormed into the Copa del Rey final after a very satisfying semi-final win over old rivals Real Madrid. Although many Barça fans would accept that the team were not in top form in the second leg of the semi-final, Valverde's men still banged home three goals to come out with a 4-1 aggregate victory. This is, of course, much sweeter coming at the expense of Los Blancos!

This semi-final win sees Barça march on into the final on May 25, 2019 at the Estadio Benito Villamarín in Seville against Valencia. This will in fact be the Catalan side's sixth consecutive appearance in the Copa del Rey final in six years, which begs the question, can Valverde lead them to another cup final victory?

Cup finals are always hard to call
One thing that every football fan knows about cup finals is that they can be tight games that are hard to call with any certainty. One clever way to get a handle on whether Barcelona may make it six from six here is to look at what online bookmakers think. The people behind these sportsbooks are experts in their individual fields and will have gone beyond the stats to come up with odds that should give a good indicator – if you find that online operator PointsBet Sportsbook has them at odds as low as 1.5 to win the final, then it is a good sign!

What factors are in Barça's favor?
All Barcelona fans will hope that their team can pull off a victory and take the silverware home come May. Here are a few reasons why it may just happen:

• Good season and good form – at the moment, Barcelona are having a pretty decent season. Currently top of the Spanish league table ahead of Atlético Madrid and Real, they are also still in the Champions League. Many Barça fans will hope that they will carry on this good form and winning ways into the final to beat Valencia.

• Confidence high after semi-final win – if you were Valverde, then you could not have asked for a better route into the final than the semi-final win over Real. This should give the whole club and squad a big lift, ready to face Valencia. Confidence is key in football and the boost that players such as Nélson Semedo, Lionel Messi, Ousmane Dembélé and Gerard Piqué will get from beating Real will be huge.

• Barça have world-class talent – put simply, Barcelona are a team packed full of world-class players. They have so many capable of producing individual moments of match-winning magic that it bodes well for their chances. When you combine that into a team structure, you have to feel that Barça have enough talent in their ranks to win. From Messi and Luis Suárez getting the goals needed to superb stopper Marc-André ter Stegen, they may have too much for Valencia to handle.

• Valencia not toughest of opponents – it has to be said that Valencia are a good team who are having a decent season by their own standards in La Liga. They will not give Barça the toughest of tests though, and the Catalan side will certainly not fear them as much as having to face a team such as Atlético Madrid. This will also be Valencia's first chance of lifting a trophy since 2008 – could the pressure be too much for them?


Could anything stand in their way?
Of course, in football, anything can happen on the night! While many Barça fans will feel confident of victory, there could be a few things to stand in the way. Firstly, with Barça chasing the treble, they could prioritize winning the league and winning the Champions League over the Copa del Rey. Any resting of key players could give Valencia the chance they need to win.

The other major danger could simply be complacency. With Valencia not apparently posing a massive threat, the Barça players may simply switch off and not perform to their best as they do when playing a top-level team. When you add in that Valencia will be trying very hard to win their first trophy for many years, this could be key.

Barça set to try for final victory
As the above shows, the Copa del Rey final may just be an intriguing and exciting affair. With Barça wanting to claim the first part of a possible treble and Valencia going hard to take their main chance of silverware in 2019, the match could be a classic. Who will win in the end is open to debate, but Barça fans must surely be confident that their team will do it.

All About FC Barcelona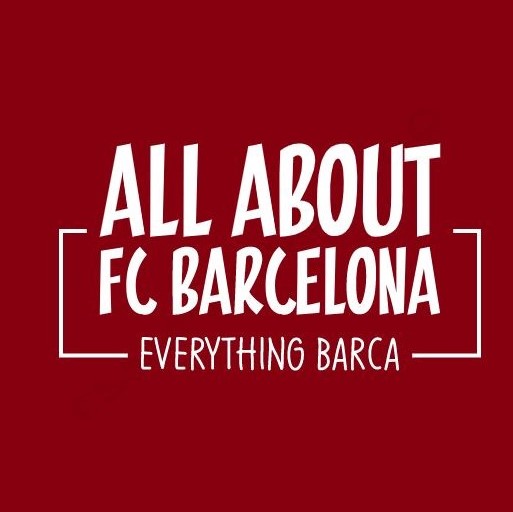 AllAboutFCBarcelona.com is a Blog dedicated to the Most prestigous Club in the world, FC Barcelona by an ardent fan. Here I discuss about the Latest happening surrounding our Club and present my Views about the same.