With Final 16 Teams known, all the focus shift to Who will be Barca's Opponent when the Draw is done on the 17th.
Some times this is the most frustrating part of Champions League Process, the wait. Barcelona FC has topped their group and we all know the rest of the teams which have qualified. But still have to wait till Monday to know whom we will face in the next round of Champions League.

What it makes it so frustrating is that when the entire focus is on this, we still need to focus and play against Levante on Sunday. Not much of an issue for our players, but for fans, Champions League will be always in the back of our mind. Till a few seasons ago, UEFA used to complete the draw in the very next Friday; now it appears this way they can build the anticipation and make more money, I guess.

The Final 16 is Known, Who will Barca Face?
The draw for UEFA Champions League 2018-19 Final 16 round (pre-Quarter round) will take place in Lyon on 17th December 2018 around 12PM CET. Barcelona along with Bayern Munich, Real Madrid, Borussia Dortmund, Juventus, Manchester City, Paris Saint-Germain and
Porto has qualified as the Group winners, that means we don't have to worry about facing them as of now.

Barcelona's Opponent will come from the teams which have qualified as the second in their respective Groups - Ajax, Atlético Madrid, Liverpool, Lyon, Manchester United, Roma, Schalke, and Tottenham Hotspur. Out of which we cannot get Tottenham as they were in the same group like ours and also Atletico Madrid as we both are from the same league. So Barcelona's possible opposition gets narrowed down to - Ajax, Liverpool, Lyon, Manchester United, Roma, and Schalke.

Everyone Would be Keen to avoid Liverpool
Let's be honest, none of us want Barcelona to face the current English Premier League leaders Liverpool in the next round. Despite struggling throughout the qualification round, courtesy of being in a Group of Death; Liverpool is a team we hope to avoid in next round. They may present the toughest challenge in terms of playing style and has a history of upsetting Barca.

If we are paired with Liverpool, it still is a manageable task for us but our boys need to be bringing out their A-game against the current English Premier League leaders. Liverpool is not the only table topper we could face, the other one is the current leaders in Portuguese League, FC Porto. Despite being the league leaders, they are not one team which could worry us the most.

If I am Given a Choice, I will Choose Schalke
If it's up to me, I would prefer Schalke as the opponent. It is nothing special, they are in the worst form in the league and we usually do well against German opponents and also when we are doing well against German opponents good things tend to happen in the Champions League.

There are many ways you can recycle, you may either take the item to your local council recycling site or we offer a free 'Take Back' scheme, this is done on a like for like basis. You have 28 days in which to do this and must include details of your purchase from our online retail site.
Some of the fans would like to see us face Roma, just to get revenge on last season. But for me it would be a pointless exercise, you could beat Roma 12-0 this season, but that won't change the disappointment we had last season, not even a bit. So my point is why wish for some tough task when we can wish for easier ones?

Out of the rest Lyon and Ajax should present a tough task, but nothing which should scare us. And then we have Manchester United looming around, another team which could spell trouble. They may have been playing like shit, but in Champions League everything is about two matches and they could just simply raise their games for that.

Despite the form of all these teams, we may also need to keep in mind when these rounds happen. The first leg will be happening in 12th/13th/19th/20th of February and the second leg will happen in 5th/6th/12th/13th of March. Who knows how these teams will perform at that point in time and how will be our form be! Despite all these none of these teams present a daunting task for Barca and we should still perform at the same level regardless of our opposition.

All About FC Barcelona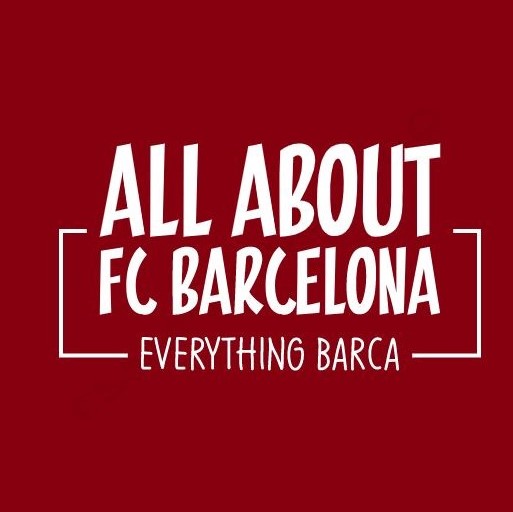 AllAboutFCBarcelona.com is a Blog dedicated to the Most prestigous Club in the world, FC Barcelona by an ardent fan. Here I discuss about the Latest happening surrounding our Club and present my Views about the same.