FC Barcelona Produced one of the worst performances of this season so far, going down 4-3 to Real Betis at home. It coincided with the return of Lionel Messi, Is there any more to read in that?
Sometimes we cry a lot about how statistics skew up the actual picture a lot, especially when it's against us. Somehow after the conclusion of last night's match against Real Betis, I somehow had those same feeling. The 4-3 scoreline in favour of Real Betis never describe what transpired on the field of Camp Nou. It was much worse, Barcelona don't have any right to being only a goal away from Real Betis.

We looked absolutely disjointed and Real Betis, was taking us apart like we were some second division side. After all the success in recent weeks, Barcelona fans and players were brought down to earth by a display, that can be only be described as shambolic. To make it worse, it happened on the night Messi made his come back.

Lionel Messi Started against Real Betis
After all the circus of 'Will, he Starts or Not' in mid-week, it was natural to expect him to start against Real Betis. And that's what happened. But it was clear from the word go that he despite his brilliance was lacking match fitness. Still, he managed to score two and create one, shows the genius of the guy.

He definitely should feel agitated, especially at his teammates. No one expected him to be match fit, but even a half-fit Messi is better than anyone who occupies the position. His teammates' performance didn't give him any cover and it felt at times that some are conspiring against him.

We haven't seen this many bad passes in a single match and a lack of effort from everyone in the midfield. Saurez was back to what he was before Messi got injured. The worst was the midfield trio of Arthur, Rakitic and Busquets, who should be blamed for most of the goals. While tracking back, they leisurely jogged back in almost all the goals exposing the defense to more danger.

It's by God's grace we had the scoreline at 4-3, it should have been 7-3 or something like that. At least that would have done justice to the brilliance of Real Betis. The players invited this destruction on to them with their attitude, and now it feels suddenly that the last two weeks was an abrogation and we are back to being normal.

Valverde had no Idea to Cope with Betis strategy
Like the team was back to its usual self, their coach was also mirroring them. He was struggling to read the game. The midfield was the bigger trouble for Barca, which was exposing the defense. The worst part was Pique getting drawn forward and getting caught out on every occasion. In all the goals they scored, Alba was guarding the center of defense as there was no help anywhere near them.

Valverde did read well that the game is going out of his hand and brought in Vidal. But the substitution was done for the wrong man in my opinion. The midfield was getting stretched like a thin wire and we needed to solve that. The better option was to bring Vidal for Malcom and allow a bit more cover in midfield. But being 2-0 down at halftime doesn't help you in making decisions.

Complacency was a Bigger Enemy for Barca
For Barcelona, they themselves were their biggest enemy in the match. the introduction of Vidal saw a better phase in the second half but we gave away every advantage the moment we clawed back into the game. After we were gifted a penalty by Tello's stupidity, Barcelona once again gave up the fight by conceding the third soon. It was like apart from Vidal no one existed in the midfield. The same happened after we scored the second.

It was just getting the taste of our own medicine at our home. The 4-3-3 formation's problem was clearly exposed in this match and we should have changed the formation to a bit more compact midfield. But Valverde read these issues as associated with personnel's only not with the formations.

All About FC Barcelona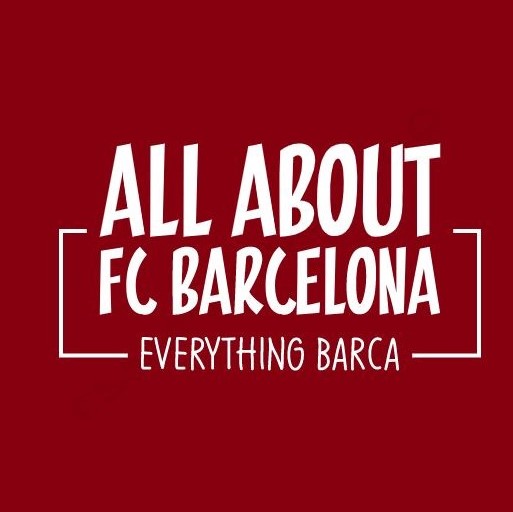 AllAboutFCBarcelona.com is a Blog dedicated to the Most prestigous Club in the world, FC Barcelona by an ardent fan. Here I discuss about the Latest happening surrounding our Club and present my Views about the same.