The Week's Barca News is dominated by Malcom's heroics, Messi's non-return, the sudden Coutinho injury, and some things related to Dembele and Jordi Alba.
Yet another eventful week has passed by, which featured a come-back victory, a victory which slipped out of hand, a never happened return from injury, and some serious mid-term injury suddenly propping out. In the end, the results was pretty favorable for Barca

In the League, Barcelona has opened up a three point lead at top over city rivals, Espanyol. Once again after a week's hiatus, the two Catalan sides are on top. The draw in Champions League, as expected didn't hurt us but things suddenly look pretty interesting for Inter with Tottenham making a late come back to win.

Malcom suddenly is Everywhere in News
Following his goal, Malcom definitely have breathed in a huge breath of life to his chances at Barca. The best testimonials about it were his statement rubbishing the news of an early exit from Barcelona as fake information. What is strange is that he waited this long to rubbish the rumors. It's all about the recalculation which has happened following his Champions League debut.

About news that came out here in Spain, I want to clarify this, I came to Barcelona with many objectives and those who know me know that I am a very determined person. I'm very happy with my development with every passing day. My objective is to make my dreams come true.Malcom
His chances look bright at least momentarily with Coutinho's and Dembele's injury!

Coutinho and Demebele to Miss Out with Injury
News coming out of Spain is about Coutinho and Dembele missing out on training. Coutinho's injury is more serious, which will see him miss the action for at least three weeks of time with a hamstring injury. He should be back after three weeks, which will see him miss the Atletico Madrid match.

Meanwhile Dembele missed the training with a gastroenteritis problem. Usually this is a small term problem and ideally should miss only a day or two at maximum a week. But it's a setback for the French International who at least was looking like coming back to form.

Jordi Alba recalled to Spain National Team
The big news currently is the recall of Jordi Alba back to the national team. It was quite pleasant to watch Jordi Alba taunt Luis Enrique after every brilliant performance with his celebration. Now it should be a joy to watch what he does with his celebration on the national side. It would be very difficult for Luis Enrique to overlook the best left back in the world now.

All About FC Barcelona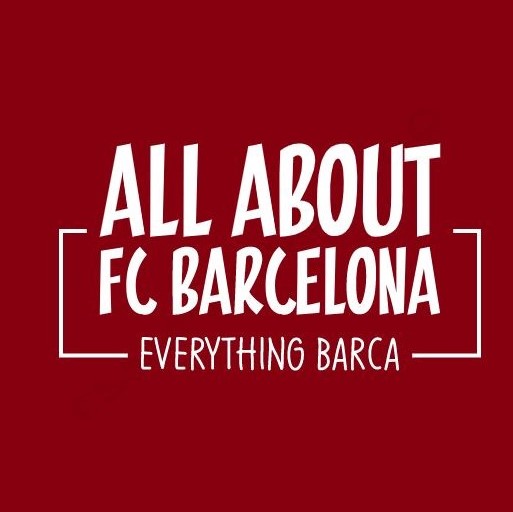 AllAboutFCBarcelona.com is a Blog dedicated to the Most prestigous Club in the world, FC Barcelona by an ardent fan. Here I discuss about the Latest happening surrounding our Club and present my Views about the same.