Will Lionel Messi be able to Produce the magic to take Argentina into the Knock Out stage.
HHope has returned to Argentina; not only to the players but to a whole nation and to the fans across the World. A nation which was shattered last night; courtesy of three killer goals from Croatia; may have regained hope, at least a slimmer of!

For Lionel Messi, who cut a totally dejected figure last night; now there is hope. By his standard it can be done; but the big question is whether he be able to find his standard in Russia. The Lionel Messi of Barcelona has been always different from the Messi of Argentina. But the way Messi got them qualified, felt like we may see the Barca Messi in Russia. But so far, nothing has changed!

The equations are still complicated; but less complicated than what an Iceland victory would have done. For Argentina a victory against Nigeria would do as long as Croatia does not lose. If Croatia loses, then Argentina needs to defeat Nigeria by at least more than two goal margin of Iceland victory.

The latest betting odds put Argentina in prime position to defeat Nigeria in their group match and the same odds puts Croatia clearly ahead of Iceland. If things happens as bookies predict all would be well for Argentina. It appears the bookmakers and public still back the Argentinian teams pedigree!

Hope is being able to see that there is light despite all of the darkness. Desmond Tutu
Will Lionel Messi be able to Repeat his magic like against Ecuador?
In a strange sense the Group match situation resembles exactly how Argentina managed to qualify to Russia. That magical night, Lionel Messi was able to produce one of his best performances wearing an Argentinian shirt scoring a wonderful hat-trick. But the big question would be whether he is able to do that against Nigeria and can he bring the glory to Argentina?

If Argentina's last two performance is taken as a scale for judgement; there is no hope. The only thing to watch would be how bad they could perform. But then it is difficult to judge Argentina by the last performance. That match and performance can be attributed to Sampaoli who went Crazy for some reason.

In the first match Argentina played pretty decently. a bit of personnel change was required going to the second especially considering that Croatia will give more space for Messi and Co to operate. But then Sampaoli changed the entire picture by changing the formation. A formation; his players have no idea about and never adjusted. And with Willy's blunder, the team just disintegrated.

Messi needs to act as a Leader Fast
Despite the strange decisions taken by Sampaoli; the attitude and action of Lionel Messi was unpardonable. There was no excuse for him to give up on his team especially when they needed him. Sampaoli made his life difficult by using him as a striker especially with no one to connect with him in midfield.

But that was no excuse of him not to read the game properly. He could have dropped deep and tried to organise some attacks. That would have upset the opposition midfield; instead he stood there waiting and once the first goal went in, he simply gave up. That is not expected from a Captain. He need to give up Captaincy if he can't be a leader.

How Should Argentina line-up against Nigeria?
Sampaoli needs to urgently go back to the 4-2-3-1 formation he tried in first match with a change in personnel. Rojo has no place in defense and should be replaced by Fazio of Roma. So the back four should have Mercado, Fazio, Ottamendi and Tagliafico. In front of them Argentina should have the double pivot of Mascherano and Ever Benega. I would prefer Benega ahead of Bigilia as Argentina need a bit more creativity in the match. Pavon on Left, Messi on middle and Salvio on right should complete the midfield. Aguero would be my choice of striker up ahead.

Regardless of how the team line-up, a lot will depend on the mentality of these players; especially their Captain. He should understand that this would be probably his last chance and should take it with arms wide open. The most important thing would be to read the game properly and influence it when it is needed. Argentina need to start with immense pressure against Nigeria as they have shown that they are no push over.

In current form Nigeria would fancy to defeat Argentina and that would be their strength. Their belief and confidence needs to be broken first; for that Messi needs to exert his influence from the beginning. It doesn't matter whether he is not afforded space; he needs to find some; doesn't matter if he is not allowed to link with team mates; he needs to find a way; and it doesn't matter if he is not able to score goal; he must!

All About FC Barcelona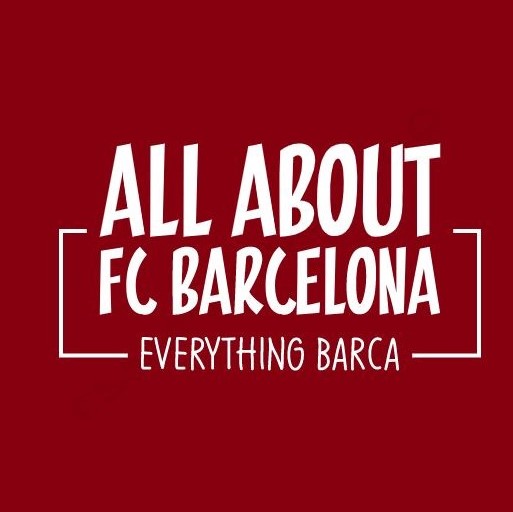 AllAboutFCBarcelona.com is a Blog dedicated to the Most prestigous Club in the world, FC Barcelona by an ardent fan. Here I discuss about the Latest happening surrounding our Club and present my Views about the same.