With two rounds of the group stage over, every group remains pretty volatile! Almost all the match in the thrid round of Group stage remains crucial for determining the destiny of the Tournament.
This World Cup from the start has surprised many with the kind of quality which has been put up in display. Usually, going by the last three world cup trends; the Group stage usually is pretty non-exciting. There could be some upset result here and there but most of matches would have gone by the script.

This edition was different in this behaviour. Ususally the first round matches of Group stage would see a lot of Mourinho like approach. But not in this World cup; there have been very few stale matches in the first two rounds.

Most of the Groups are still not decided; and for those who have already seen qualified teams, still questions are there about who will top the group. Many teams who were expected to run past opposition like Germany, Spain, Brazil have struggled. Those we expected to struggle like England, Belgium, Russia etc are running past opponents. There would be few dead rubbers in the thrid round which start today; and that's very exciting!

Let's take a Look about What each Group Holds for each teams and the Tournament in general going to the final matches in the Group stage.

Group A - Russia and Uruguay fights for Top Spot
Group A is one of the rare group whereh we clearly knows who goes qualifies for the knock out stage and who goes out. Egypt and Saudi Arabia are already eliminated meanwhile Russia and Uruguay will proceed further. Who tops the Group will be decided by the final match between Urguaya and Russia. Russia who surprised many in the tournament so far, will top the group with a victory or draw. Uruguay needs a victory for winning the group, and as the higher ranked team, everyone expects them to.

Group B - Everything to Play for Spain, Portugal andsurprise IRAN!
Everything remains to be decided in Group B. Morocoo who played really well got eliminated after losing their first two matches. Spain, Portugal and Iran have everything to play for in the final matches. Spain looks to have an easier game having to play already eliminated Morocco. But things won't be that easy as the winner of the Group could be decided by the Goal difference in the end. Portugal and Iran faces each other in the other match. The equations seems simple - the winner goes through. Portugal is expected to go through; but looking at how Iran played against Spain, things won't be that easy.

Iran who needs a win will still go with their usual game play, defend like hell and remain compact. The problem for Portugal is that goal difference could be crucial and they may have to take the game to their opponents. That may open up spaces for Iran to exploit. One thing is for sure, no team other than Morocco is thinking of resting any players.

Group C - Denmark and Australia fighting for Second Spot
France seems like have done everything to top the group, but honestly they are not even playing that well. That makes the match between the currentlysecodn placed Denmark and France very interesting. France could top the group if they can avoid a defeat. Denamrk can top the group with a victory. But if they lose and Australia win by two goal margin against Peru, Australia goes through.

Group D - Argentina, Iceland and Nigeria in a Bull fight
When the Group was drawn everyone expected Argentina to top the Group. Now against all the expectation, they try to hard to secure the second position somehow when Argentina face Nigeria in the last match of the Group. A victory may not be enough though; but then a victory against Nigeria is not guaranteed though.

Nigeria whose courtesy Argentina has secured a final chance, could go through with a victory. If they win and Croatia loses, then they will top the group. Iceland needs a victory against Croatia coupled with a draw in Nigeria - Argentina match. If Nigeria wins then Iceland is eliminated. If Argentina wins then Iceland can go through if the final goal difference in their favour.

For Argentina, a victory against Nigeria is essential; otherwise they are eliminated. A win will be enough, if Iceland fails to defeat Croatia. But if Croatia gets defeated, then SArgentina have to win by a 2 goal margin more than Iceland's victory over Croatia. Croatia meanwhile will top the group if they get a draw or Nigeria fails to win. Now if you are getting confused with all the scenari, then don't get worried - The Group is Really This Messy.

Group E - Brazil, Swiss and Serbia fights On
Costa Rica have been eliminated, everyone else have evrything to play. Brazil could top the group if they win against Serbia and if Swiss fails to win against Costa Rica. Even if Swiss wins Brazil could still top by winning by a better margin than Swiss. If Serbia and Swiss wins,Brazil will be eliminated. Serbia and Brazil will go through if Serbia wins and Swiss loses. Yup, this group matches Group D for being messy; may not that much.

Group F - Mexico in better position that Germany and Sweden
Mexico could go through and top the group with a victory or draw. Sweden will go through if they beat Mexico and better Germany's result. For Germany they need to win against Costa Rica and either Sweden loses or they better Sweden's result. Rememeber, Germany, Mexico and Sweden all have a chance to go through, all have a chance to top the group and all have a chance to get eliminated too.

Group G - England and Belgium fights for Top Spot
This is one of that rare group which played to the script, even though many thought that England and Belgium will struggle with results. But both these teams have been scoring for fun, especially Belgium who looks very consistent. Going into their final match, England and Belgium gets a chance to top the Group. England will top the group with a victory only. Belgium mean while will top if they manage not to lose.

Group H - Japan, Columbia and Senegal all looking to Qualify
Japan versus Poland match should decide Japan's fate, and Japan will be hoping for a victory. A win will secure Japan's passage. If there is a winner in the other mathc, then Japan needs a point to go through but then topping may not be an option.

Columbia who lies in third now, will go through if they win against Senegal. Same for Senegal. If they drew then Columbia will be eliminated if Japan avoids defeat. For Senegal a victory or draw will secure passage. But to top the group Senegal needs to better Japan's rersult.

A look into all these scenarios show how exciting it's for football fans to have such quality in display this World Cup. We could also see scenarios where toss will be used to decide qualified teams or atleast who tops the group. Whatever happens in the end "Football will emerge the Winner".

All About FC Barcelona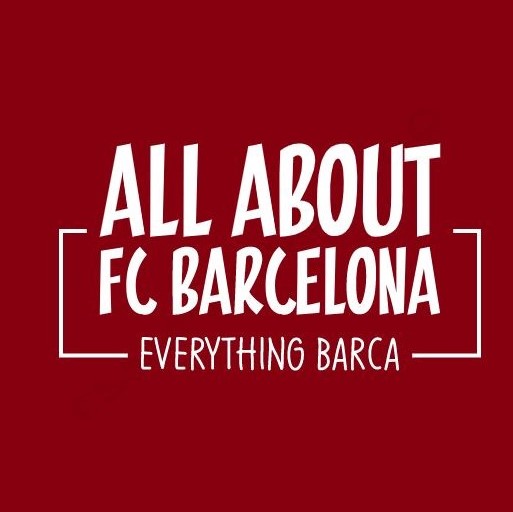 AllAboutFCBarcelona.com is a Blog dedicated to the Most prestigous Club in the world, FC Barcelona by an ardent fan. Here I discuss about the Latest happening surrounding our Club and present my Views about the same.