- Lionel Messi Celebrating Scoring the Winner against Real Madrid -
I think the great thing about Leo is that he continues to surprise. After so many years he is still decisive. Andres Iniesta
Lionel Messi once again proved why he is still considered the Best in the World. This was a must win game for Barca, lose this the title officially goes to Real Madrid. With this last minute victory FC Barcelona stays alive in the title race. This edition of the El Clasico was expected to a fiery encounter. It lived up to it's billing; with the pendulum swing in opposite direction every 15 minutes. When James Rodriguez equaliser came in the 86th minute, all hopes for staying alive in La Liga ended for each one of us; but there was time for a last twist; that too with the very last kick of the match. In essence this match was a battle between Lionel Messi and Real Madrid and it ended with him leaving a definitive mark with his 500th Goal for the Club. What a time to bring up your 500th!
For Barca the only change was Alcacer coming in for Neymar who as suspended for this clash. The match started with Real Madrid firmly in control. We were pretty lucky not to have conceded a penalty in the 2nd minute, when Umtiti brought down Ronaldo in the box. Real Madrid was not deterred by that and kept coming on us. Our defense was getting stretched and our best player was Ter Stegan who produced some brilliant saves to keep us in the game. In spite of the constant pressure from Real Madrid, the best chance fell to Saurez when Jordi Alba picked him brilliantly at the edge of box, but he shot wide.
In essence the Saurez attempt exemplified Barca's leading players barring Messi's night. They looked anything but sharp. The only exemptions were Messi, Busquets (who finally started to become The Sergio Busquets) and Ter Stegan. The worst for me was Andres Iniesta, who couldn't hit a pass properly. Any move which had him involved got broken down easily. It was as if we were seeing so cheap replica of our Captain. Saurez competed with Iniesta in having teh worst night and was guilty of putting away a number of chances sometimes with only the keeper to beat.
The difference between the two teams last night was "Lionel Messi" and to an extent it was a battle between him and eleven players. When Real Madrid was piling up the pressure, he read the game brilliantly, dropped deep and made some exceptional turns through the middle. That pegged the opponents back and suddenly Barca looked more in control. But even then with his fellow players playing way below their level he saw Barca going 1-0 down soon when we failed to clear a corner properly. We generally did defend Corners well but the two instance we failed, ended up in real Madrid goals.
That goal to an extent stuffed the life out some of players, but not Messi's. He equalised in the 33rd minute after some unbelievable quick feet in teh box. His first touch after receiving ball from Rakitic initially appeared like a heavy touch; but then that was for us, for Messi it was perfect, one swerve he took Carvajal out and other on-rushing defenders and finished off in style. That was his first goal in six Clasico's! Despite the goals both players played the match in teh usual tempo and it was all end to end stuff.
Second half started the same way with Real Madrid putting us in enormous pressure. But soon we stabilized ourselves and looked very comfortable. It was more or less like a Boxing match with both teams exchanging punches. But both Keepers kept whatever thrown at the out until the 73rd minute, when Rakitic put Barca ahead with a screamer of a shot from outside the box. Then in the 77th minute Ramos managed to get himself red-carded after he cynically brought down Mess when he was about to break through.
With just ten minutes remaining and opponents a man down, Barca players started to take thing lightly and paid the price when James Rodriguez equalized for Real Madrid in the 86th minute. Our entire defense was sleeping failing to mark the Colombian. All hopes were gone and we were only awarded two minutes of stoppage time. In the 92nd minute, Roberto took the ball deep in our own half, set on a long run; the Madrid player's were looking for the whistled and never picked him up, Roberto continued, before slotting the ball to Gomez, who then to Alba, who squared the ball to a rushing Messi who curved the ball past Navas to secure the victory with the last kick.
All About FC Barcelona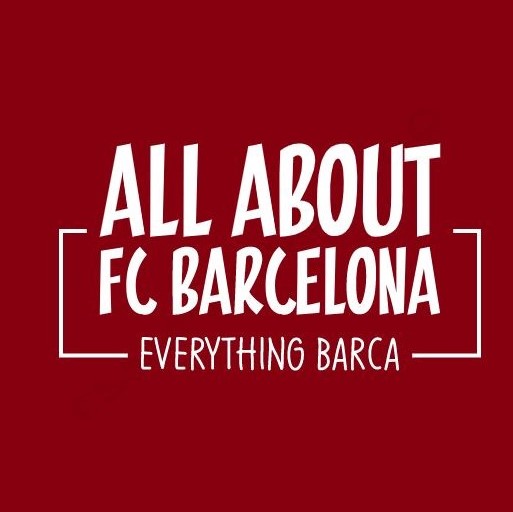 AllAboutFCBarcelona.com is a Blog dedicated to the Most prestigous Club in the world, FC Barcelona by an ardent fan. Here I discuss about the Latest happening surrounding our Club and present my Views about the same.