- Luis Saurez and Kameni in Malaga vs Barca Clash -
Defeat against Malaga? I don't know if it is a step back but it is a missed opportunity. Andres Iniesta
There is no way I can describe the feeling that is running through my mind properly. I waited for a whole dayto cool down but still am fuming. How many times, how many bloody times? This has been the script of the whole season; Real Madrid is still on top of the league just because we don't take our chances when they slip up. Instead we go and slip further! Two weeks back when I was looking at the fixture list; for me this was one of the biggest week. This was the perfect chance for us to take the destiny of the league back in our hands. This was the week of the Madrid derby. Madrid has not been playing spectacularly but they were always finding heroes to bail them out. But I did expect that luck to run out against their City rivals. And run out it did. Their draw against Atletico was sheer misfortune; nevertheless it was a great chance for us to move to top of league and cut the deficit out. Instead we ended up like this!
Success breeds complacency. Complacency breeds failure. Only the paranoid survive.Andy Grove
The Madrid derby ended almost two hours before our kick-off. That means our players clearly knew what to be done.But they were quite complacent. It was more or like they felt they just had to turn up to win. The selection head aches didn't help. We have the mid week clash with Juventus coming up, so it was natural to see Iniesta being rested. But with Rakitic already suspended, Luis Enrique made the mistake of sending Busquets, Gomes and Dennis Saurez in midfield. He should have started with Sergi Roberto instead of Dennis Saurez; but then it's easy to say that now. Also it was strange formation; I still couldn't understand whether we played a 4-3-3 or a 3-4-3. My belief is that we played a 4-3-3 with Mashcerano as Right back. You could easily understand the problem from my earlier confusion with the formation. There was no shape to our attack. Everyone was all over the place.
Malaga lined up with two lines of back four defending and did a good job. The referee didn't help. Malaga was overtly physical and the referee allowed it to continue. But then that should not surprise us; many referees have done this to us as if obeying some order from high above. Neymar who was sent off had a poor day. Most of the times he lost possession and he was the main reason why most of our attacks were cut off. Messi who was below par; but was still teh best player on the pitch. He was trying to stir up things for Barca and almost created some moments; but we never took them.
Ex-Barca striker Sandro Ramires scored the first for Malaga after our defense was left napping. Some people take offense with him for celebrating scoring against Barca. I still don't understand the fuss. What he is supposed to do? He is doing his job and he has every right to celebrate. And why he shouldn't? If Barca fans want him not to celebrate against them then they should not have sold him! The moment we went 1-0 up, I had a feeling this was a game which going the same way at every Real slip up. The match remained alive was just due to the favour of linesman and pretty poor finishing by Malaga strikers. We created one or two opportunities but that wasn't enough.
There are still seven matches left for Barca and eight for Real Madrid. Based on rest of the fixture after the Clasico, we have easier opponents compared to Real Madrid. The clasico has become very important; if we don't win that we can forget the league. But that thoughts can take a break as we have a huge away clash with Juventus on Tuesday. We have to see how we fare against an opponent who would be more than happy to play the same way Malaga did.
All About FC Barcelona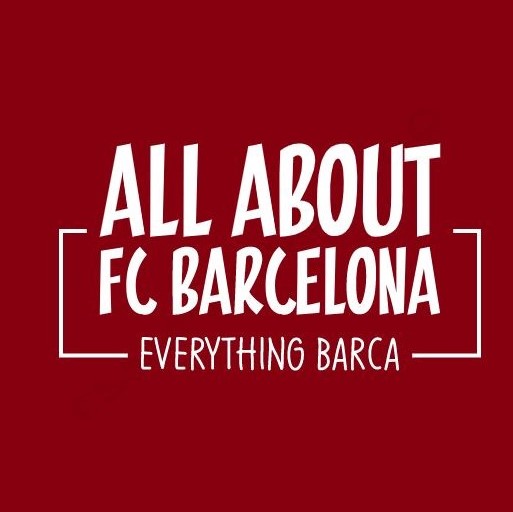 AllAboutFCBarcelona.com is a Blog dedicated to the Most prestigous Club in the world, FC Barcelona by an ardent fan. Here I discuss about the Latest happening surrounding our Club and present my Views about the same.